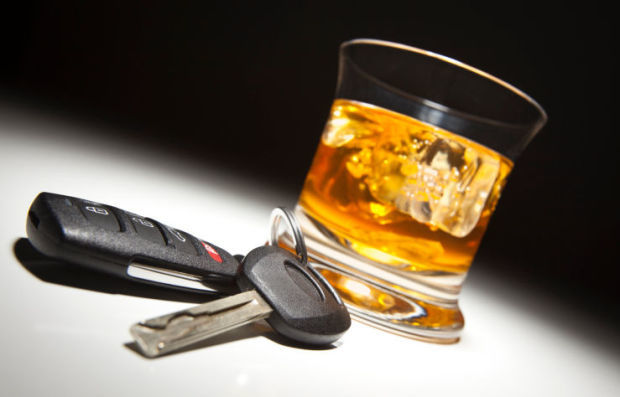 The state House Judiciary committee tabled a bill Friday seeking to overhaul state driving-under-the-influence laws.
Sen. Keith Regier, R-Kalispell, carried Senate Bill 65 for the state Department of Justice. The 79-page bill covered a wide array of changes, five of which department spokesman John Barnes identified as "key" in January:
• ensuring that judges tally all previous DUI convictions at sentencing,
• allowing law enforcement to obtain a warrant for a blood draw on a first DUI,
• making the 24/7 Sobriety Program or an ignition interlock mandatory on a second or subsequent DUI,
• and, ensuring all out-of-state DUI convictions count toward the number of offenses required to suspend a license and greater penalties for fifth or subsequent convictions.
Not all the key changes survived Senate amendments, prompting Rep. Casey Knudsen, R-Malta, to say in committee Friday that the bill's number of proposed and concurred amendments amounted to "quite a few red flags."
"Looking at this bill, I think there's more problems than there are benefits with it," Knudsen said.
All eight committee Democrats concurred with the motion to table, which passed 15-4. 
Regier said the motion to table came across as more of a disappointment than a surprise, though "there was some surprise in there, too," he remarked.
Regier also said the threshold for a high number of amendments is "very subjective," pointing to the volume of amendments considered for the state budget. He was not alone in his disappointment.
"The hundreds of people killed by impaired drivers in the last several years testify to Montana's DUI crisis, as do the voices of those whose lives and families have been shattered by someone who drove under the influence of alcohol or drugs," Montana Attorney General Tim Fox said in a Friday statement. "We can and must continue to fight for stronger, smarter DUI laws."
Before the vote, Rep. Kathy Kelker, D-Billings, brought forward a draft bill to study DUI laws that she said could serve as a "substitute" for Regier's bill.
The deadline to request study resolutions passed March 23, though the transmittal deadline is April 25. At this point in the session, a legislator would need to have a requested bill title with which to move a study resolution or have a willing colleague with one.
The committee did not take action Friday on Kelker's draft study, though Rep. Barbara Bessette, D-Great Falls, noted that she holds one of five drafts requested this session titled "Generally revise DUI laws."
Impaired driving played a role in 61% of Montana traffic fatalities in 2017 according to the state Department of Transportation, though this figure declined from 67% in 2016.
CORRECTION: This story previously misstated Rep. Kathy Kelker's party affiliation.
Phoebe Tollefson of the Billings Gazette contributed to this story.