The largest hospitals in Montana, in response to questions sent by Lee Newspapers, said last week they have all taken steps to prepare for a surge in COVID-19 patients. That means increasing bed capacity and inventories of critical supplies, though they are facing the same supply-chain issues that facilities are nationwide.
The state is doing everything it can to get a hold of items like N-95 masks, Gov. Steve Bullock said last week, and is finding some success but also running into roadblocks as governors across the country are facing the same, or worse, situations as Montana and trying to get supplies for their own states.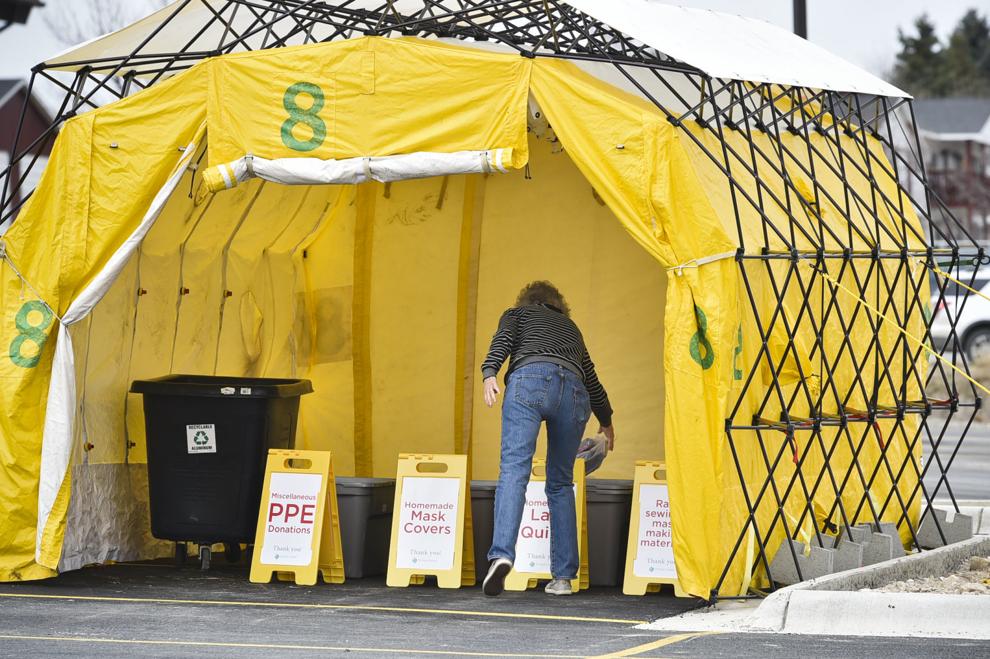 The state has about 3,004 licensed hospital beds, according to both numbers collected by the American Hospital Association survey and the state health department's inventory of key items. That's the total number of beds in the state, not a live count of how many are open or available at any moment. Capacity varies by facility; earlier this month, St. Patrick Hospital in Missoula noted roughly 65% of its beds are typically occupied, for example.
Hospitals have always sent daily updates to the state detailing their inventories of critical supplies and capacity. These numbers have generally not been made public because they change frequently and the reporting system is voluntary, meaning it might not always capture the full picture of what's available. Some county health offices and incident command centers provide local information, but others have not, citing the same concerns as state-level reporting.
Lee Newspapers asked the state's nine largest hospital systems about their capacity. Billings Clinic, St. Vincent Healthcare, Bozeman Health, Community Medical Center in Missoula, Kalispell Regional Healthcare, St. Peter's Health in Helena and St. James Healthcare in Butte all responded.
Providence St. Patrick in Missoula said that "in times of crisis we, respectfully, ask for a professional pause in the ongoing attempts to track down numbers and information that are changing by the hour." Benefis Health System in Great Falls did not respond.
To keep as many beds open as possible, the Montana Hospital Association announced last week hospitals statewide are canceling elective procedures. Most of the state's largest hospitals had already taken that step. A waiver Bullock sought that was approved Monday will also allow hospitals to increase their bed capacity and shift capacity within their own facilities.
In the hardest hit region in the state so far, Gallatin County, the hospital system is taking major steps to increase its surge capacity. That county had 69 cases Monday evening, just shy of 40% of the state's total.
Public health officials emphasize looking at the number of cases in a county does not present a full picture of how COVID-19 could stress a hospital system. Gallatin County had reported no hospitalizations through Monday evening. Generally there is a higher risk for hospitalization and death among older people, and Gallatin trends among the youngest in the state with a median age of about 33.
But sick people can also pass the virus to health care workers, and already two in Gallatin County have tested positive for COVID-19. Public health officials held a press conference last week to notify the public that some people who received care would be getting calls telling them they had been exposed.
There are two hospitals under the Bozeman Health system: Bozeman Deaconess has 83 inpatient beds and Bozeman Health Big Sky Medical Center has four inpatient beds. Those are total numbers, not current capacity. 
The hospitals have a surge plan to add 25 new beds, Bozeman Health spokeswoman Lauren Brendel said in an email last week, in addition to converting six medical spaces that are now used as postpartum rooms.
The hospital is also speeding up a construction project at Deaconess that will nearly double bed capacity in Bozeman. That will add 20 beds by early May and another 20 by early June. Financial donors in Big Sky have backed an expansion plan that would double the emergency department and inpatient bed capacity there too.
In Billings, the state's largest medical hub, Billings Clinic has 304 total capacity beds and St. Vincent Health Care has 286. Those are also total numbers, not current capacity. 
Those hospitals each have multi-tiered surge plans, Barbara Schneeman, the vice president for communication and public affairs and public information officer at Riverstone Health in Billings, said in an email this week. That includes identifying employees and resources available to respond to a situation, as well as additional locations to care for people like MetraPark and college dormitories. Schneeman is part of the incident command center in Yellowstone County that is coordinating operations with the hospitals, the county's public health agency RiverStone Health and Disaster and Emergency Services.
At Kalispell Regional Healthcare, spokeswoman Mellody Sharpton said the facility has a dedicated unit for COVID-19 patients and developed a patient movement plan to expand to other units if necessary. That hospital reported having 86 open acute care beds last Wednesday, and an overall capacity of 193 beds.
At St. Peter's Health in Helena, there were about 30 beds available last Wednesday, though spokeswoman Andrea Groom noted some are set aside for specific purposes like labor and delivery and behavioral health. The hospital has a total of 123 beds and is "continually working on surge plans to create additional beds and patient care areas in our facility and in the community," Groom wrote. The Helena hospital already found 45 additional beds that could be used for acute care.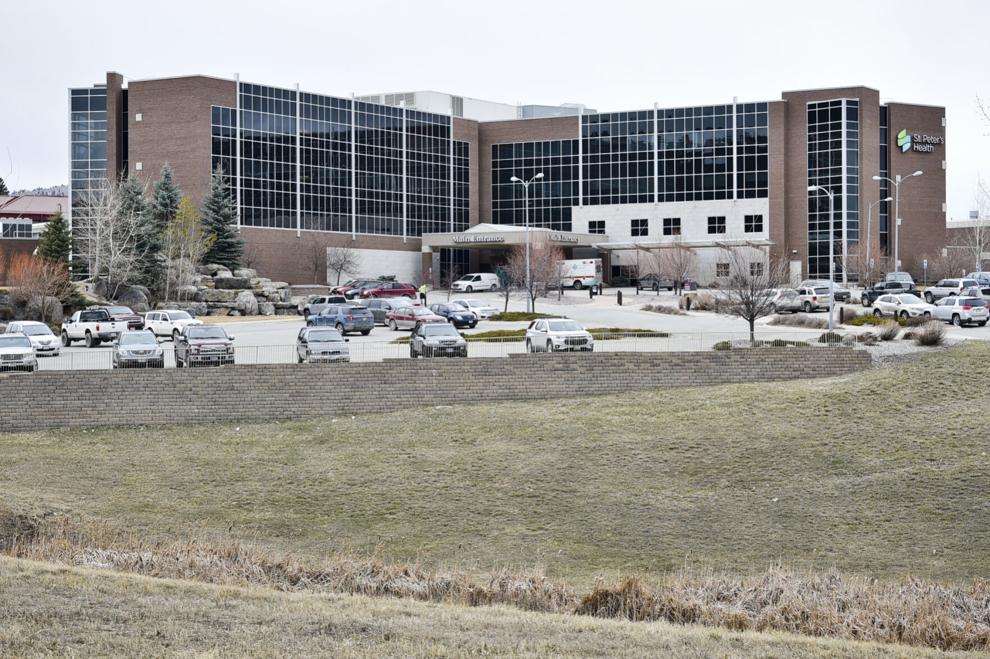 Hospitals around the state are watching personal protective equipment inventories closely. There's been a shortage all around the country, and increasing reports of governors bidding against each other for limited supplies. In some regions, local sewists are stepping in to make masks, contractors are donating their stocks and even people with 3D printers are filling gaps.
The state has made several acquisitions and is constantly seeking more supplies, Bullock said.
"As hospitals haven't been able to get materials through their private lines ... we're pushing stuff out to them," Bullock said last Thursday. " .. We're doing everything that we can certainly to give what we can. Governors, (and) I'm not unique in this, continue to push the federal government to do everything they can to actually increase those supplies to our state. Because if I can't get them off the private market, and I'm expecting to get them from FEMA, and we're not getting what we need, then we have real challenges here."
So far the governor has received shipments from the Strategic National Stockpile and state Department of Public Health and Human Services' cache. Last week Bullock secured 50,000 N-95 masks through an emergency management assistance compact with North Dakota. He's also asked for a second shipment from the strategic national stockpile of gowns, masks and gloves and additional testing swabs from FEMA. That's in addition to asking for 150,000 more masks from FEMA and 150,000 ordered from a private vendor.
Bullock said on a call with reporters last week he's had some orders canceled, like one from a vendor for 250,000 masks. His office last week said it's actively looking on the open market for more and, along with other governors, pushing for more supplies through Vice President Mike Pence, FEMA contacts and on weekly calls.
Asked if PPE supply was sufficient in Helena last week, Groom said "yes and no."
"We currently have the PPE we need, but our supply of some items would be limited if we were to experience a surge," Groom wrote.
Things are similar in Yellowstone County, Schneeman wrote. In Gallatin County, Brendel said Bozeman Health was last week expecting a distribution from the Strategic National Stockpile but "although beneficial, this offers just a minimal lift of PPE supplies," Brendel wrote.
Megan Condra, the director of marketing and community relations at Community Medical Center in Missoula, said that facility, like others, is encouraging people to use the tele-health systems to be evaluated before visiting a clinic. That means providers can see possible COVID-19 patients without needed to wear PPE.
In addition to efforts like contacting suppliers, as well as the state and federal government, Kalispell Regional Health launched Project PPE, meant to engage the community to increase its inventory. Sharpton wrote that the hospital is also making their own procedure masks in-house from medical grade supplies on stock.
For those patients who end up hospitalized, equipment like respirators and ventilators are critical to survival in some cases.
While not all facilities provided information about how many respirators and ventilators they have on hand, others did. Kalispell Regional Heath has almost 90, and ordered 12 more recently. St. Peter's has 11 and other equipment that could be used to ventilate patients. Bozeman Health did not provide a specific number but said it would double its capacity because of an order it had already placed meant to prepare for the opening of its new intensive care unit later this year. It also ordered additional ventilators to add to Big Sky Medial Center.
Hospitals generally said they were adequately staffed, though the Yellowstone County incident command team did note that Montana had a heath care worker shortage before COVID-19.
"Health care workers are on the front line to COVID-19 exposure and we are continuously monitoring the health and well-being of this precious resource. Both hospitals currently have appropriate staffing and are looking into additional workforce options if they are needed," Schneeman wrote.