The candidates explained their differences for the Lee Montana Newspapers this week.
Rep. Gianforte, a Republican, and Democratic challenger Kathleen Williams are vying for Montana's only U.S. House seat. Voting is underway and ends Nov. 6. Libertarian Elinor Swanson is also on the ballot.
We asked Gianforte and Williams about six health care issues.
The Justice Department in July said it would no longer defend the requirement that insurers cover pre-existing conditions, this coming in response to a 20-state lawsuit trying to undo the coverage requirements of the Affordable Care Act. That's sparked a lot of lip service assuring voters pre-existing conditions will continue to be covered. But what are you really going to do to assure people with pre-existing conditions have insurance coverage and whether that insurance will cost relative to insurance for people without pre-existing conditions?
Gianforte: Montanans with pre-existing conditions, like all Montanans, deserve access to reliable, affordable health care. A mother whose child has asthma or a grandmother who learns she has cancer should not have to worry about whether an insurance company will deny them coverage or drop them because of their pre-existing condition.
I cosponsored the Pre-existing Conditions Protection Act to make sure individuals with pre-existing conditions are protected if Obamacare is repealed or ruled unconstitutional by the Supreme Court. The bill would require health insurers to cover those with pre-existing conditions and accept every employer and individual applying for coverage.
I have never voted for and I will oppose any effort to strip away protections for individuals with pre-existing conditions. Unfortunately, my opponent falsely claims I support removing safeguards for individuals with pre-existing conditions. Her dishonest claim is an attempt to distract from her liberal record and extreme agenda that includes a path to government-run, Medicare-for-All health care.
Williams: Health care is personal to me. When I was 11, my mother was diagnosed with early-onset Alzheimer's. My father and I became her caregivers for the next eight years, so I know what a health care crisis can do to a family. Under proposals supported by Congressman Gianforte, pre-existing conditions like Alzheimer's, cancer, diabetes or pregnancy would not have to be covered by insurance companies. In the state legislature, I passed legislation requiring insurance companies to cover life-saving cancer treatments. I'll take that experience to Congress and make sure we continue protecting families dealing with pre-existing conditions.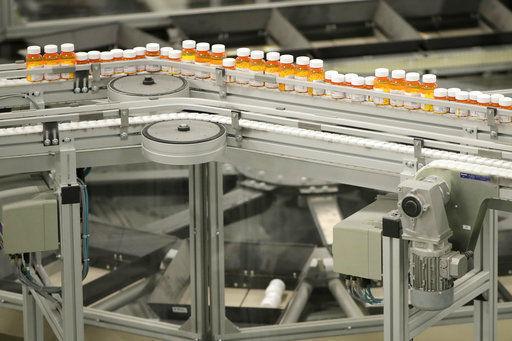 U.S. citizens pay some of the developed world's highest costs for prescription drugs and increasingly insurers are declining to cover certain drugs or expecting to customers to pay a percentage rather than copay, which can increase individual costs considerably when drug prices spike. What steps should Congress take to bring down prescription drug prices?
Gianforte: Obamacare is not working. Montanans have seen no relief from health care costs, whether it's skyrocketing premiums or unaffordable prescription drugs. No Montanan should have to choose between putting food on the table or paying for life-saving medication. We must bring down the cost of prescription drugs.
I am working with President Trump to address prescription drug pricing. I was one of two members of the U.S. House of Representatives invited to the White House to discuss the issue and potential solutions. Since that time, over a dozen prescription drug companies have reduced their prices, held them steady or slowed down increases.
Legislatively, I have cosponsored the bipartisan Lower Drug Costs Through Competition Act that speeds up the FDA's review and approval of generic drug applications. I also cosponsored the bipartisan Cancer Drug Parity Act, which helps make the costs of oral chemotherapy treatment more affordable. I have also cosponsored legislation that allows a pharmacist to inform patients when a cheaper drug option is available. While these are promising first steps, there's more to do to bring down the price of prescription drugs.
Williams: We need to lower health care costs, and one way we can do that is to let Medicare negotiate lower prescription drug prices. Medicaid and the Veterans' Administration can already negotiate prescription drug prices and, as a result, Medicaid pays 48 percent of the full cost, and the VA pays 46 percent. If Medicare could do the same, seniors could pay $14 billion less in prescription drug costs per year. Unfortunately, Congressman Gianforte supports the Graham-Cassidy bill, which would force people covered under Medicaid to pay out of their own pockets for price spikes in prescription drugs and force them to choose between paying for their treatments or putting food on the table. I voted for Medicaid Expansion in Montana, which now covers over 96,000 Montanans and helps keep our rural health centers open. The plan Congressman Gianforte supports would eliminate coverage for those people; I will not support a plan that reduces coverage while raising costs on the middle class and threatening our rural communities."
Editor's note: Gianforte did not vote for the Graham-Cassidy bill. There's little evidence he supported it. In a December tele-townhall meeting, he told caller he was "a fan" of block grants to the state. "This Graham-Cassidy Bill that was in the Senate, that would have returned a lot of the Medicaid money to the states and let the local state deal with it, I think that's right," he said.
What changes to Medicare do you support? What changes to Medicare do you expect to see if your party has the House majority in 2019? What changes do you expect if your opposition's party has control?
Gianforte: I know how important Medicare is to Montana seniors, and I'll stand with them to protect the benefits they've earned. The federal government must honor the commitment it made to our seniors. I'll work against efforts from either party to break that promise and cut benefits to seniors.
Unfortunately, Medicare is at a significant risk of being cut if Democrats take over the House. Democrats, including my opponent, have supported either going immediately to government-run health care or taking a path to Medicare for All. In reality, whether it's a quick dive or a slow march, Medicare for All is Medicare for none. It will gut Medicare, end the VA as we know it, and force Montana seniors to the back of the line. To force the over 200,000 Montanans to share their pool with everyone isn't fair to Montana seniors.
I will also stand with Montana seniors against any efforts to gut Medicare with a Medicare-for-All scheme.
Williams: "I have a detailed plan to allow people 55 and over to buy into Medicare if they want to. People over 55 would choose to buy-in or not, so it wouldn't require a tax increase. My plan would drive down individual insurance costs for people aged 55-64 and create far more affordable plans.
Congressman Gianforte voted for a budget that would drive up costs for seniors, jeopardize the investments they've made into Medicare, and threaten its stability. When he voted for a tax giveaway to corporations and millionaires like himself, he again threatened Medicare investments and showed a troubling pattern of voting to undermine seniors."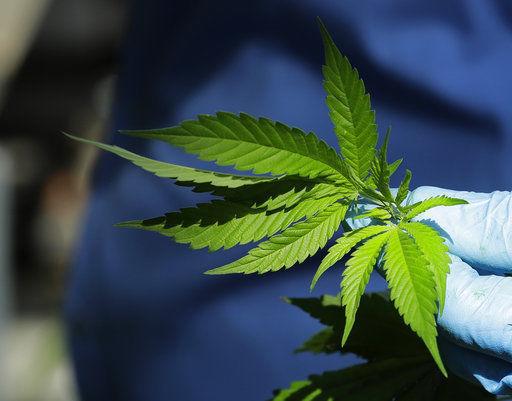 Explain your position on medical marijuana. Should it be nationally regulated and available by prescription?
Gianforte: The issue of medical marijuana is best left to states, and I support continuing the legality of medical marijuana in Montana, provided the industry remains well managed to ensure public safety.
Williams: Montanans have decided twice to legalize medical marijuana. I've been told by a number of people that the benefits patients receive from using medical marijuana can't be duplicated by other treatments or prescription drugs. If it works for people who need it and there are enough safeguards to prevent misuse, I support Montanans' decision to legalize it. However, we should allow for research to make sure patients get the proper amount of treatment, which would require marijuana to be federally rescheduled as a controlled substance. Under its current classification, medical professionals cannot study potential benefits.
Should there be work requirements for Medicaid? Should there be means testing?
Gianforte: Our economy is booming. There are more jobs open than people looking for them. With a growing economy, we should look for ways to bring folks who've been on the sidelines back into the workforce.
The House voted to require able-bodied adults, who aren't seniors and who have no small children, to work at least 20 hours a week to collect food stamp benefits. We ensured people have the tools and skills they need to succeed by guaranteeing access to job training programs, allowing job training as a substitute to the work requirement.
States have always been our laboratories of democracy, and results show that work requirements for food stamp benefits work. Kansas and Maine adopted work requirements, and food stamp recipients went back to work with their incomes more than doubling. Those who returned to the workforce found good-paying jobs in over 600 industries, including construction, manufacturing and nursing.
We must keep intact a strong safety net for the most vulnerable among us, and we should consider requiring able-bodied adults, who aren't seniors and have no small children, to work to receive government benefits.
Williams: Medicaid is critical for families across Montana, including Medicaid expansion that I helped pass in the Montana legislature. Montana's Medicaid expansion helps people get the health care they need while also providing training and workforce support, without risking the health care services that thousands of Montanans need. I'll be a tireless champion for Medicaid and will never vote to risk the lives of the 96,000 Montanans who rely on Medicaid expansion today. I will not support work requirements that would take away critical health coverage for many families struggling to make ends meet and who are often working but unable to overcome stringent requirements. These requirements would send new mothers back to work who may not have affordable child care, making life even more difficult on the mother and infant. Congressman Gianforte supports dangerous legislation that would eliminate Medicaid expansion while increasing costs on the rest of us and threatening the viability of our rural health facilities.
Senate Leader Mitch McConnell has said Republicans will try again to repeal the Affordable Care Act depending on the outcome of the election. Explain your position on this possibility and what, if anything, should be enacted to replace ACA.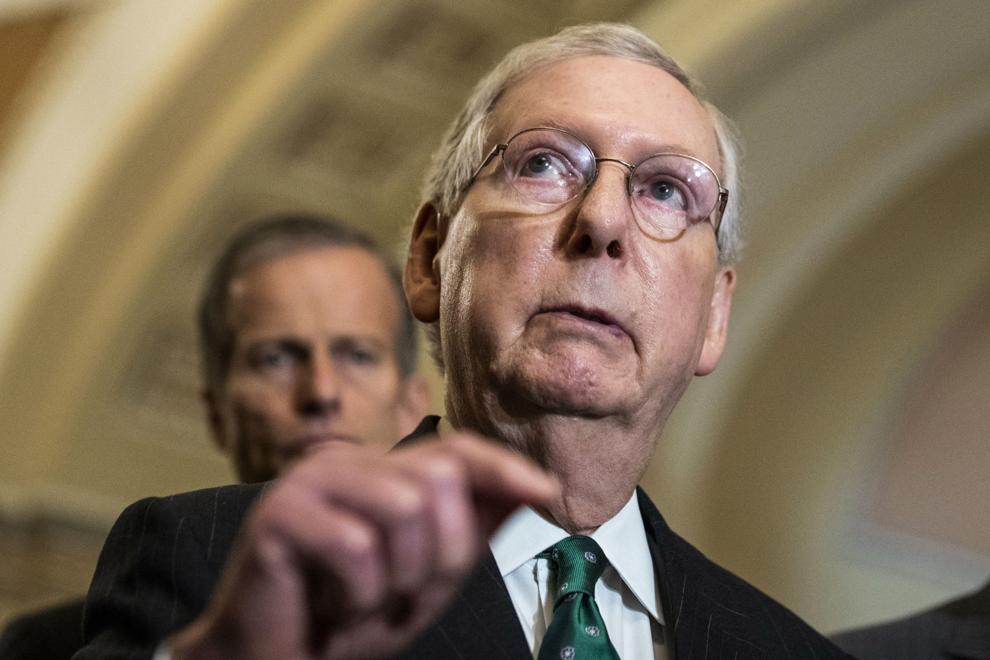 Gianforte: Obamacare is a costly disaster. Obamacare failed to meet Obama, Pelosi, and Democrats' promise of making health care more affordable and insuring more Americans. Instead choices for consumers have dwindled while premiums are out of control. Health care mandated and run by Washington bureaucrats doesn't work.
Montanans understand that health insurance you can't afford isn't really health insurance.
Nibbling around the edges of the flawed, failed Obamacare won't work. Instead, Obamacare needs to be repealed and replaced with consumer-centered, market-based health care that empowers consumers with more options so they can choose plans that work best for them. That must be the guiding principle of repealing and replacing Obamacare.
I have also been clear and consistent about three elements that must be included in any health care reform: it must protect individuals with pre-existing conditions, lower premiums, and ensure rural access to health care.
Williams: We need to stabilize the individual market and find ways to lower health care costs. Congressman Gianforte has contributed to the broken health care system because of constant efforts to repeal our health care laws without any idea of what to replace it with. We need to retain protections for pre-existing conditions, allow people up to age 26 to stay on their parents' health insurance, and keep Medicaid expansion in place. The plan Congressman Gianforte supports to repeal our health care laws would eliminate all of those protections. My plan would take America toward real, comprehensive, affordable solutions for health care.