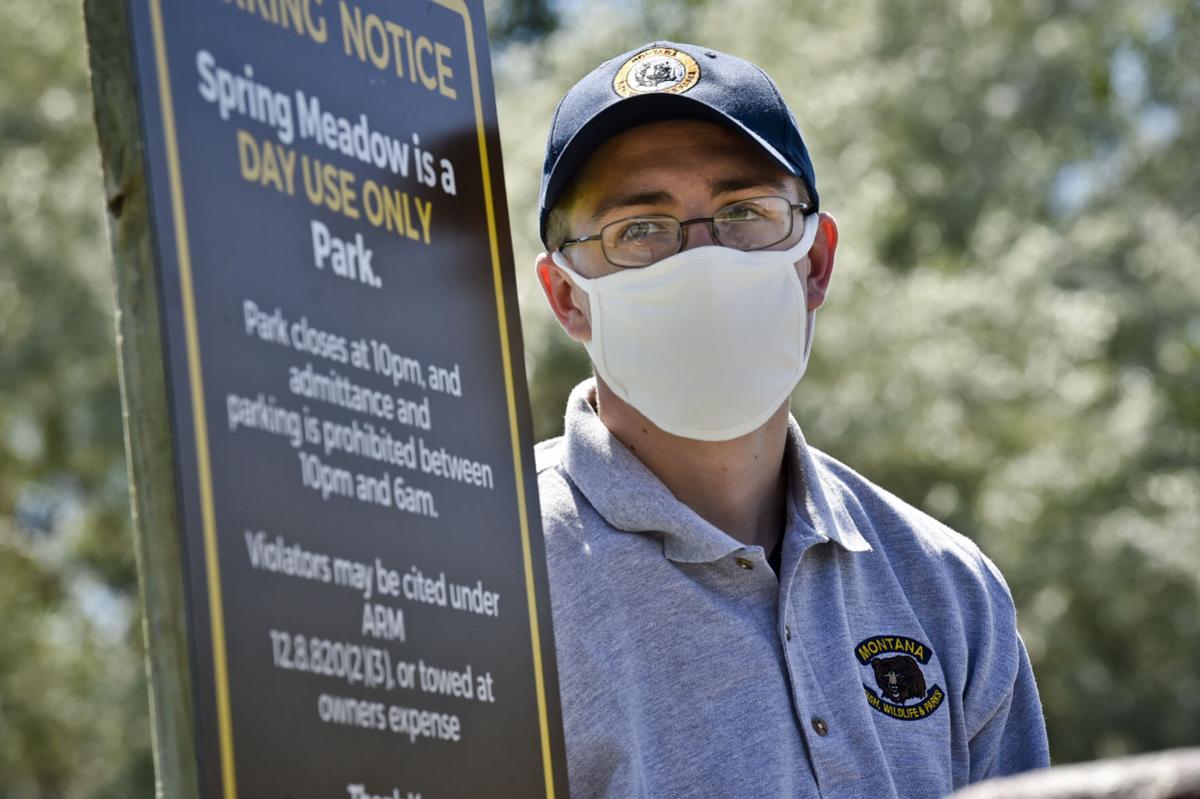 Gov. Steve Bullock's mask mandate for Montana applies to some indoor and outdoor situations, and is effective immediately.
Where does the order apply?
The mandate is applicable in counties with more than four active COVID-19 cases. The number of active cases can be found on the state's online dashboard. Counties with less than four actives are still strongly encouraged to follow the same directive.
The mandate applies to people ages 5 and up in all indoor spaces open to the public. That includes businesses, nonprofits, other offices, government offices and more. It also includes public transportation.
Masks are required only for employees, volunteers and contractors in public-facing work spaces.
The use of masks is also now required for any organized outdoor activity where there are 50 people or more and distancing measures are either not possible or observed.
It expires at the end of the statewide emergency order.
Exceptions
Kids under the age of 5 are exempt, though children 2 and up are encouraged to wear a face covering. Those younger than 2 should not.
Masks are also not required when people are eating or drinking in bars, restaurants and breweries.
People who are doing things like strenuous exercise or swimming don't have to wear masks.
Masks can also be removed to communicate with those who are hearing-impaired. 
People who are giving a speech or participating in a performance like theater can also remove masks as long as the audience is 6 or more feet away.
Masks can also be removed temporarily for identification purposes, medical treatment or if someone has a medical condition that makes wearing a mask unsafe.
How is the directive enforced?
All public health directives are enforceable by the state Attorney General, the state health department, a county attorney or other local authorities.
In this case, local public health agencies will assist in enforcement. It is enforceable only against businesses and others who are responsible for indoor spaces and sponsors of outdoor events.
The governor has encouraged local public health officers and law enforcement to focus on education, and to keep enforcement through fines and other measures to only the most "egregious, repeat violations that put the public at risk."
Businesses may deny entry to people, refuse service or ask people to leave if they refuse to wear a mask and do not fall under an exemption. People who refuse to leave would be trespassing and law enforcement can enforce trespassing laws.
Businesses and others are directed to comply "in good faith" on an individual's reported exemption. 
What about county or city orders already in place?
State directives supersede local ones, though local governments can put into place more restrictive orders if they choose to do so.
Concerned about COVID-19?
Sign up now to get the most recent coronavirus headlines and other important local and national news sent to your email inbox daily.