Helena Mayor Wilmot Collins announced Monday that he will seek the Democratic nomination for U.S. Senate next fall, becoming the first to challenge incumbent Republican Sen. Steve Daines.
"I've traveled this state, from every corner of this vast, rugged state. And what remains consistent is that for far too long and far too often, we have had politicians representing us in D.C. and not public servants," Collins told a midday crowd at Performance Square on Helena's downtown Walking Mall. "I think it's time we restore the real and true meaning behind public service."
Collins teased Monday's "special announcement" on Twitter late last week. 
"They say it could never be done. A Liberian refugee elected to office in Montana. Let's prove them wrong again," Collins wrote in the tweet.
Helena's mayoral elections are nonpartisan, and Collins did not mention a party affiliation in Monday's speech. However, campaign manager Trent Bolger confirmed Collins will seek the Democratic nomination and continue to serve as mayor while campaigning. 
Collins filed his statement of candidacy with the Federal Election Commission just prior to Monday's announcement.
Collins and his wife, Maddie, fled Liberia in the midst of civil war. She came to the United States first, and their daughter was born as he awaited refugee status in Africa before they were reunited in 1994. 
That story was generating headlines even before Collins defeated four-term incumbent Jim Smith in 2017 to become the first black mayor of a Montana city since statehood. 
"When I flew into Helena and saw the community with open arms ready to embrace me, when I looked into the eyes of my wife, when I looked into the eyes of my nearly 2-year-old daughter who ran into my arms for the first time, I knew at this very moment that this road was in fact meant for me," Collins said Monday, "and I was simply coming home."
Collins interwove that story with what he saw as the power of a "collective voice" favoring his platform.
"I want you to join me as one collective voice to make it heard loud and clear that no longer, I repeat, no longer is it acceptable for a young mother to have to make a choice between paying her bills and getting to see a doctor," Collins said. "Health care is a right for all."
Collins also called on that collective voice to help tackle "the many faces of economic insecurity," protect collective bargaining and fight for reform of lobbying and campaign finance in the wake of the Citizens United decision, something the city itself addressed in recent months.
Last November, the Helena City Commission passed a resolution calling on Montana's congressional delegation to pursue an amendment to the United States Constitution affirming that constitutional rights extend only to "natural persons" and that money does not constitute free speech.
From there, Collins called on Washington to "believe in science" in the face of climate change and prioritize health care and homelessness of American veterans — both issues close to Collins, who served as an Army and Navy reservist, and his wife, who has served as a registered nurse at the Fort Harrison VA Medical Center.
As a state, Montana was second only to Alaska in percentage of veterans among the adult civilian population from 2009-2013, according to the U.S. Census Bureau.
Addressing another issue dear to Montana, Collins asked his proponents to tell Washington the state's vast public lands "have never been and will never be for sale."
"Hundreds will question the feasibility of this candidacy," Collins said. "But what they fail to realize is that this campaign is not about me. This campaign is for all Montanans."
Though Collins is the first to declare a campaign to unseat Daines, Politico reported Friday that Michael Punke of Missoula could seek the Democratic nomination for governor or U.S. Senate. Punke, currently vice president of global public policy for Amazon, has not held public office before but served as U.S. ambassador to the World Trade Organization under the Obama administration.
Punke worked as an adjunct professor at the University of Montana in the past and is the author of three books. The 2015 film adaptation of his novel "The Revenant" won three Academy Awards.
After one term in the U.S. House, Daines defeated then-state Rep. Amanda Curtis, D-Butte, in 2014 to cross over to the Senate. Curtis replaced incumbent John Walsh late in the election cycle after Walsh dropped out amid a New York Times report that he plagiarized part of a 2007 research paper submitted to the U.S. Army War College.
Whether having a candidate with a longer-running campaign makes a difference for Montana Democrats against the incumbent Daines remains to be seen.
"It is true, a more established campaign, that certainly gives a Democratic candidate more time to raise money and to get their argument, their narrative they want out," Carroll College associate professor of political science Jeremy Johnson said Monday. "On the other hand, that will probably not be sufficient for any Democrat. They need some luck and they also need to really connect with the voters and make arguments and make clear why Daines should not be elected."
Regarding Collins' campaign announcement, a spokesperson for Daines' campaign said Monday that the senator "looks forward to having thoughtful conversations during this campaign on how to best protect our Montana way of life and create good-paying Montana jobs."
Wasting no time, the Montana Republican Party sent out a fundraising email Monday afternoon calling Collins a "media sensation" and "nothing short of a DREAM candidate for Montana Democrats" but also claiming he would be "a rubber stamp for the far-left's radical agenda" in Washington.
"He'll stand against President Trump every chance he gets and be in lockstep with Alexandria Ocasio-Cortez and Bernie Sanders — and not with Montanans," the email read.
Photos: Helena Mayor Wilmot Collins announces 2020 bid for US Senate
Helena Mayor Wilmot Collins greets supporters Monday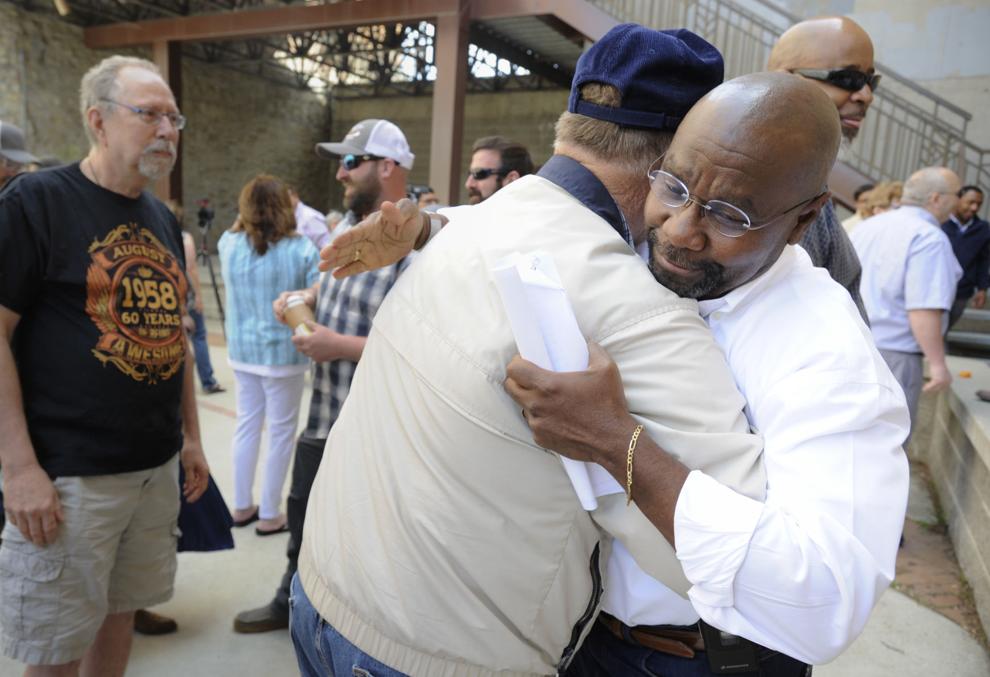 Helena Mayor Wilmot Collins announces Monday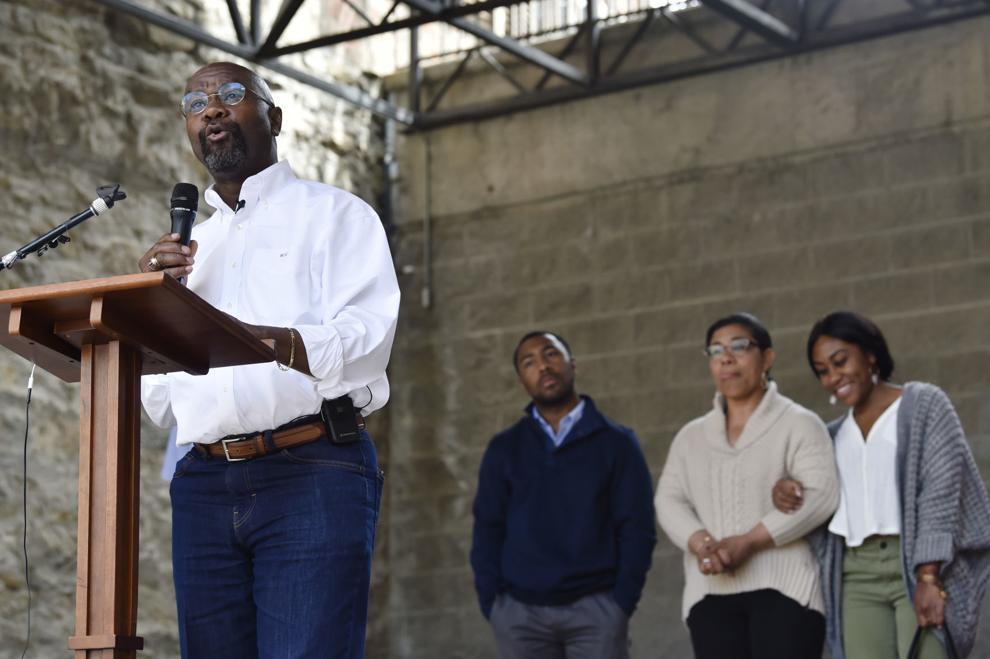 Helena Mayor Wilmot Collins greets supporters Monday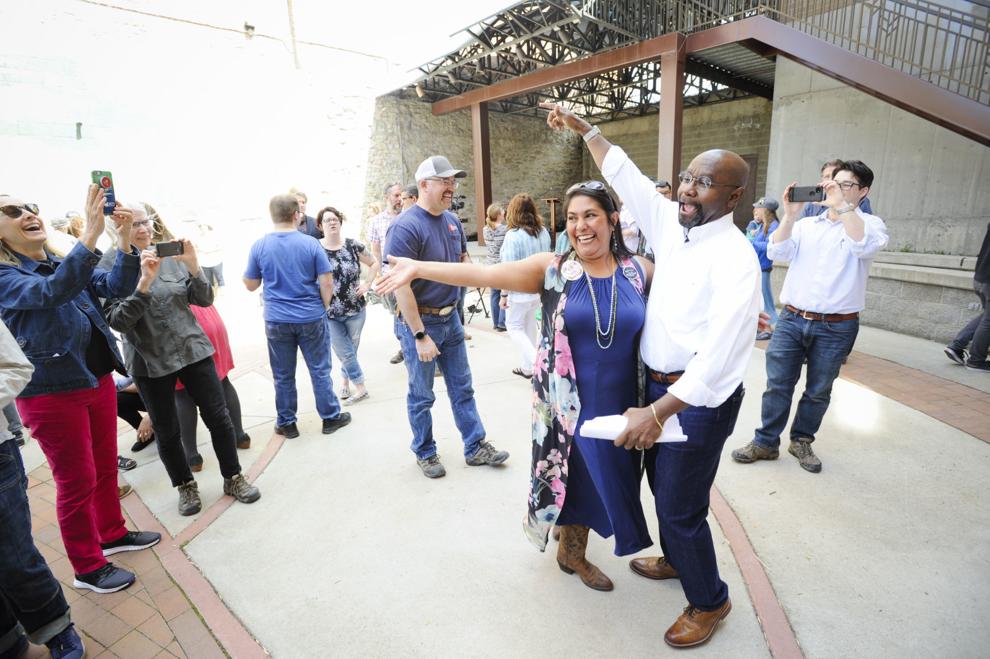 Helena Mayor Wilmot Collins announces Monday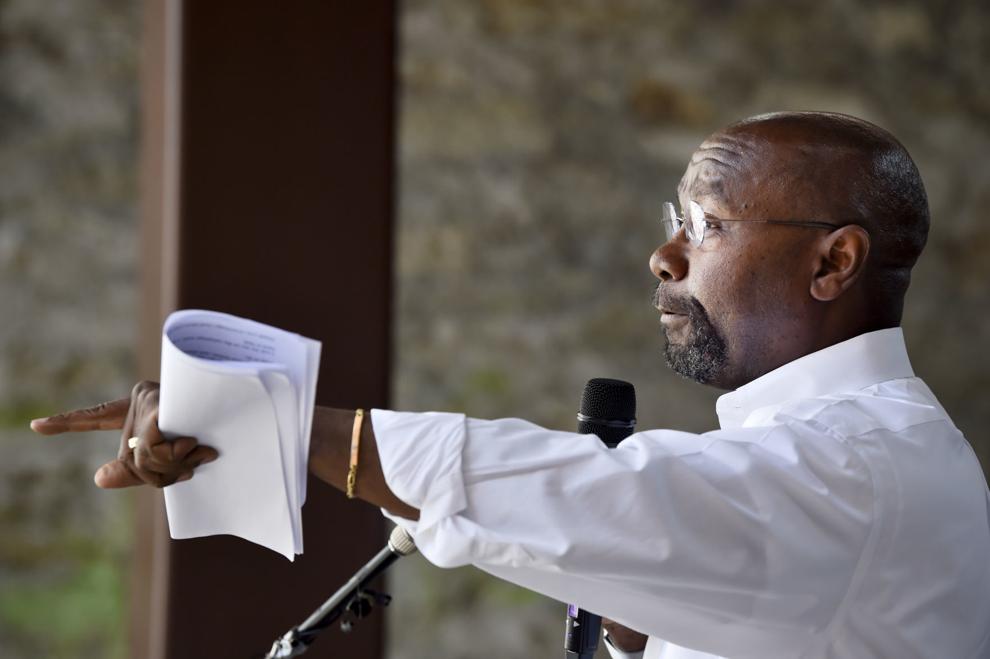 Helena Mayor Wilmot Collins greets supporters Monday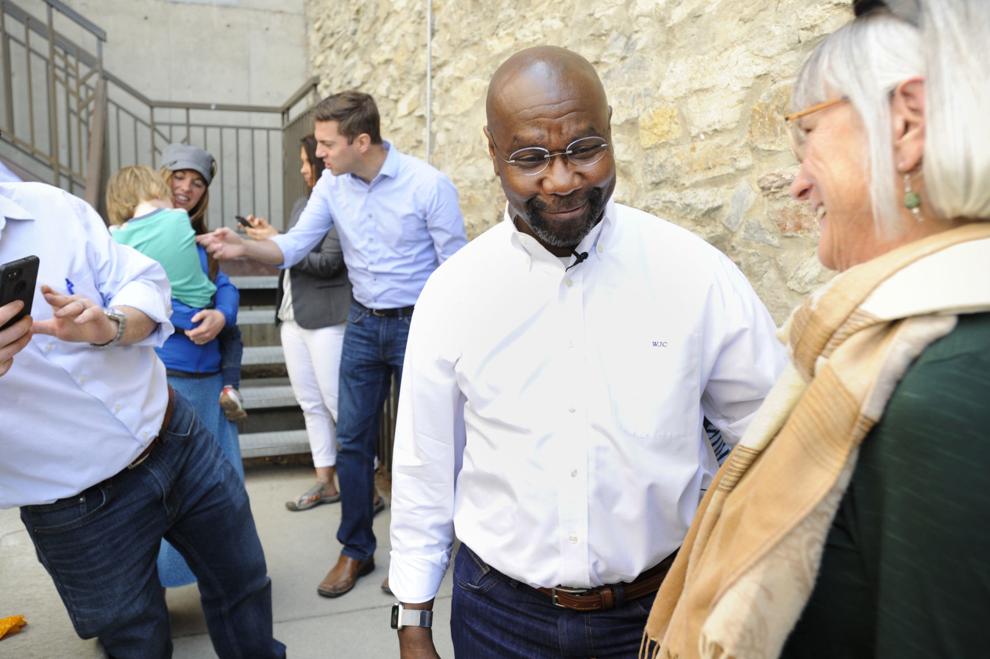 Supporters and members of the press watch Helena Mayor Wilmot Collins announce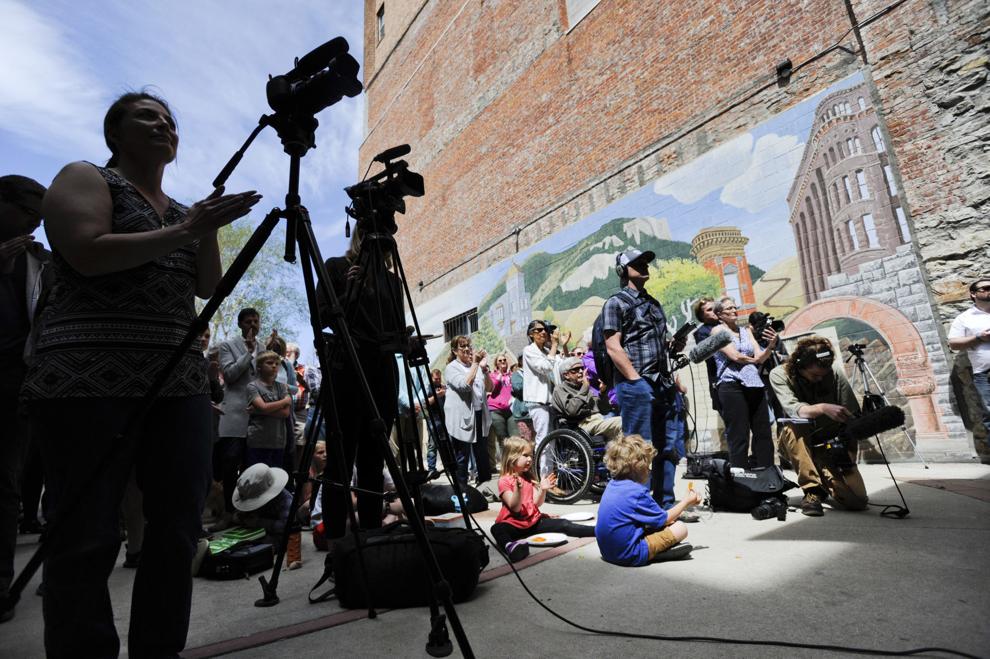 Helena Mayor Wilmot Collins announces Monday
Jack Gladstone plays music for supporters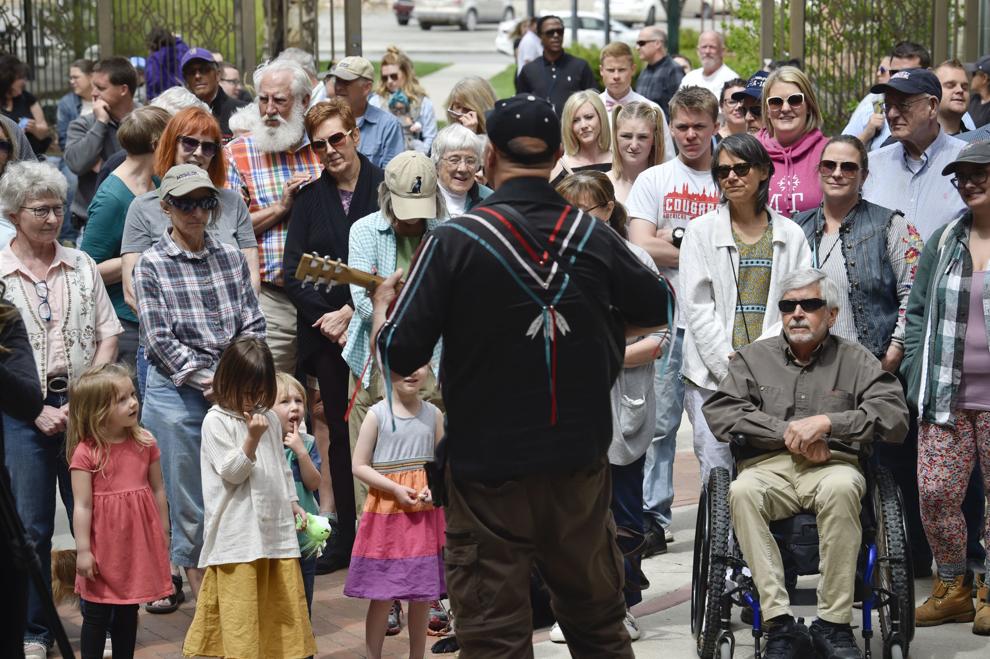 Helena Mayor Wilmot Collins announces Monday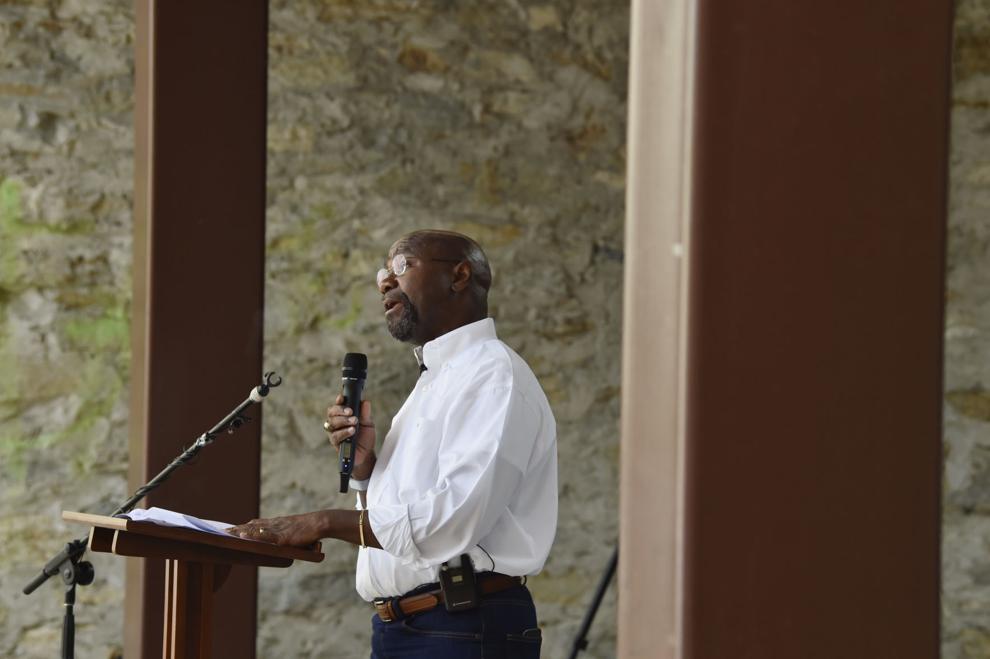 Supporters and members of the press watch Helena Mayor Wilmot Collins announce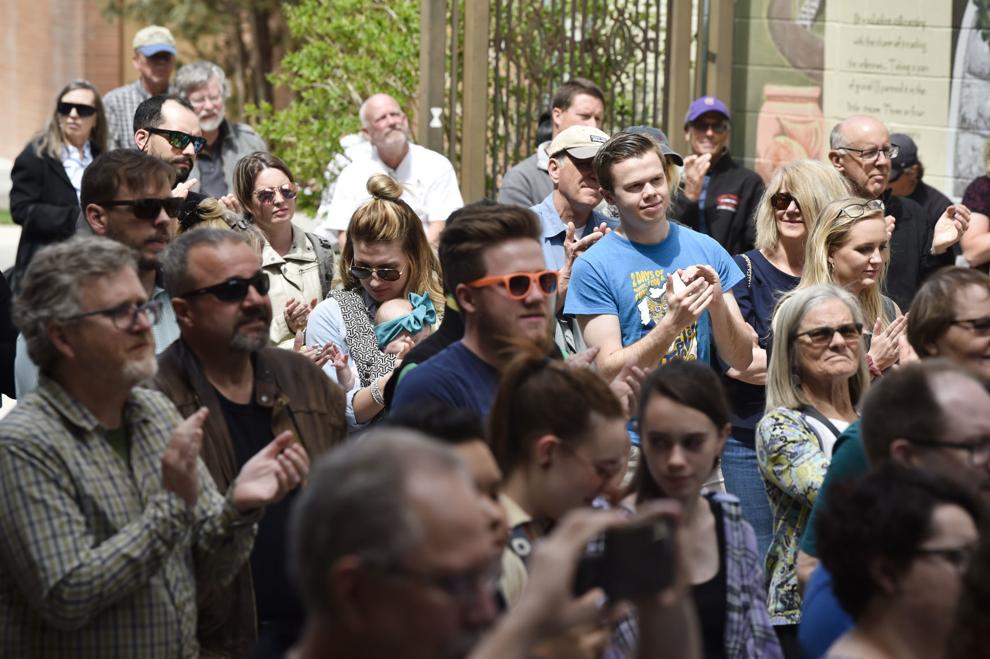 Helena Mayor Wilmot Collins announces Monday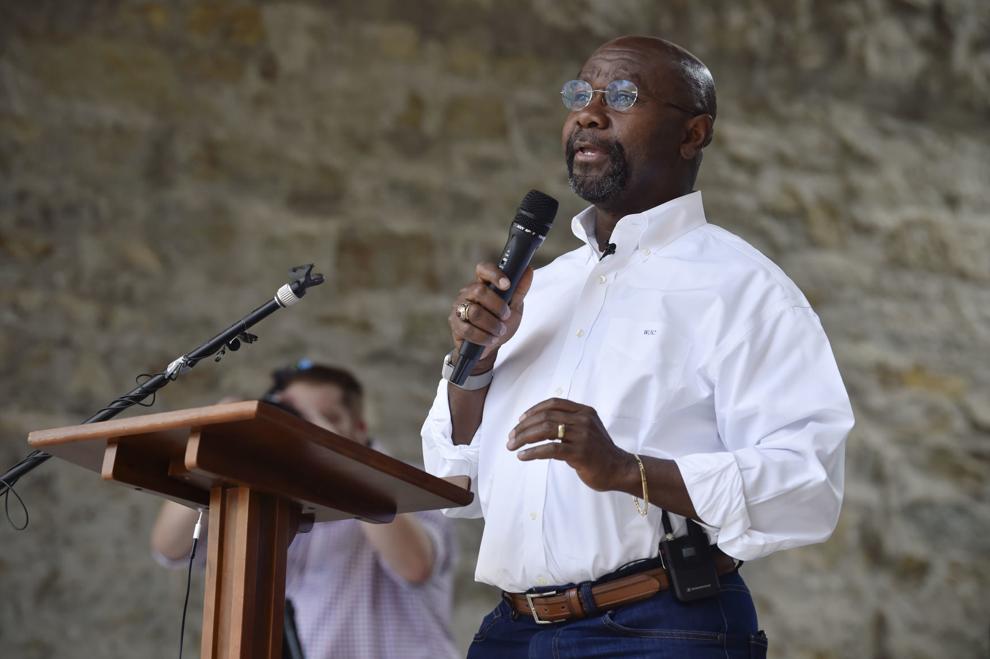 Rep. Kim Abbott, D-Helena, introduces Helena Mayor Wilmot Collins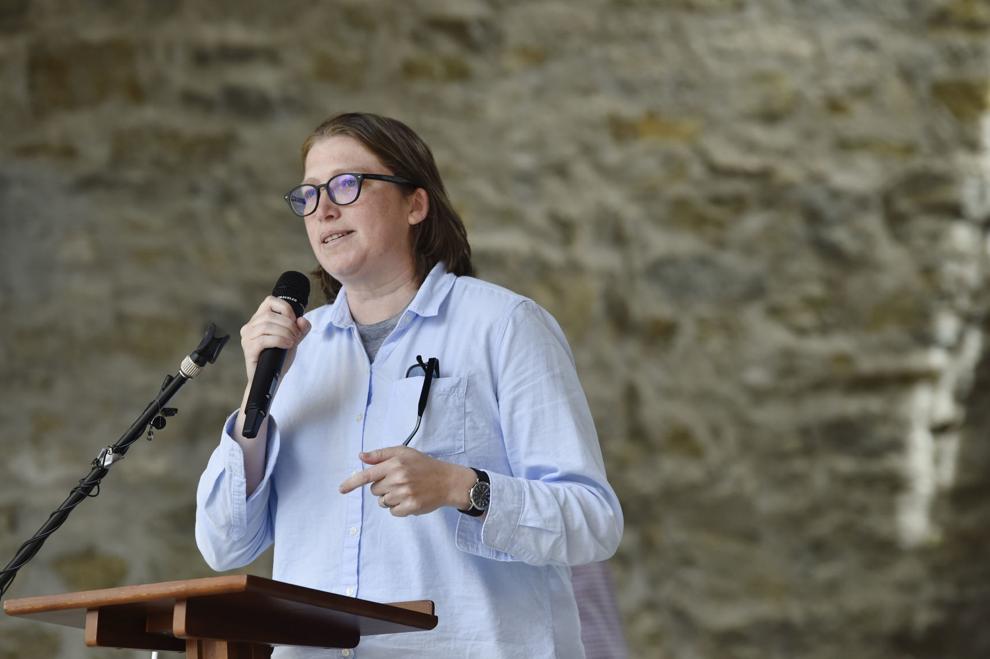 Andy Shirtliff introduces Helena Mayor Wilmot Collins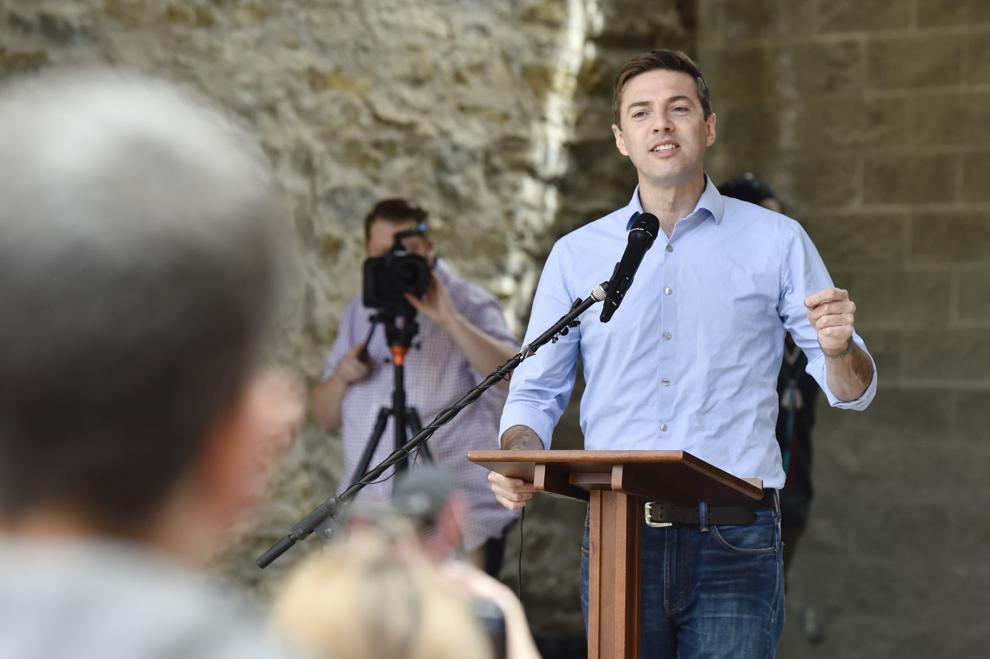 Helena Mayor Wilmot Collins announces Monday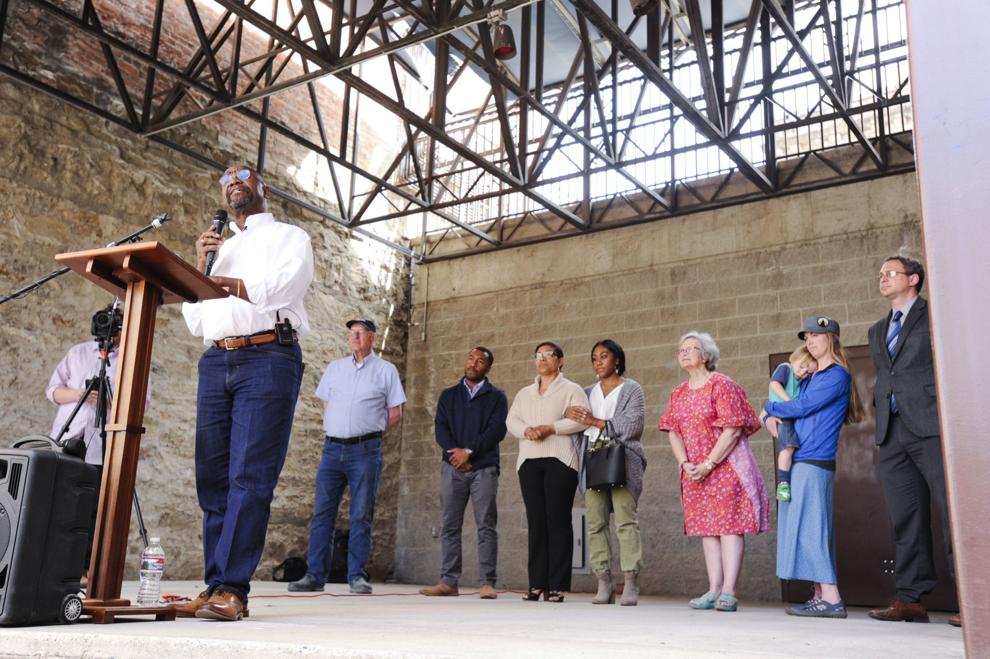 Helena Mayor Wilmot Collins announces Monday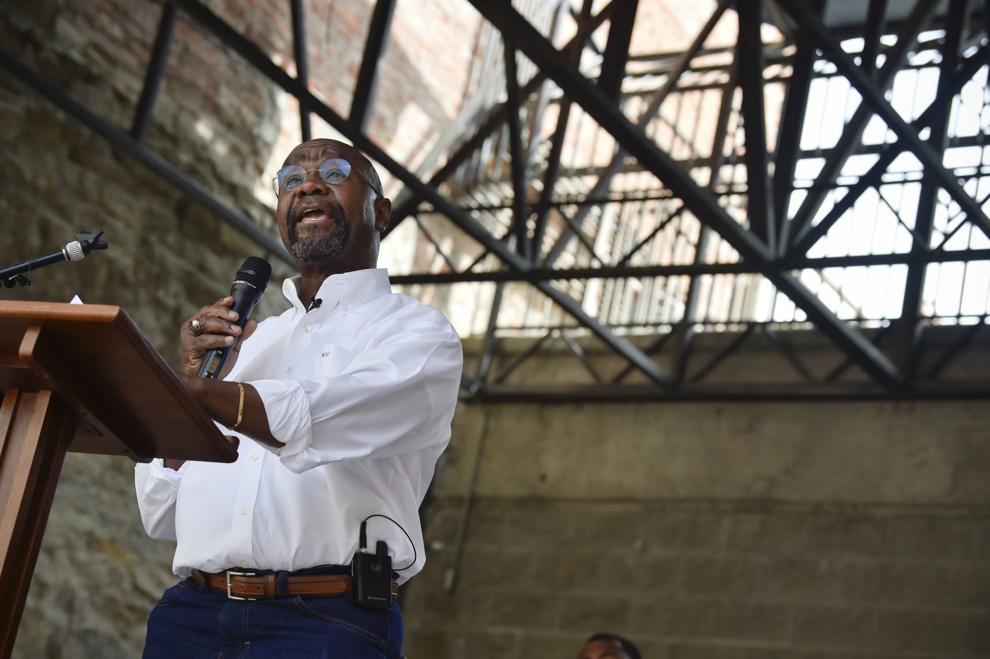 Helena Mayor Wilmot Collins announces Monday