ST. REGIS — The Red Pill Festival served as a rendezvous point Saturday for those who traffic in anti-government conspiracy theories and as a recruiting event, given credibility by a lineup of state lawmakers from the Christian conservative wing of the Republican party.
The day's theme urged attendees to bring their politics to the local level — school boards, city councils, county commissions — and to run for office in order to drive out the RINOs (Republicans in name only). 
The Red Pill Festival drew Christian conservatives and conspiracy theorists to Saint Regis last month, a gathering meant to build a community for fringe ideas that have more frequently entered the mainstream.
Attendants tended to be older, having arrived at St. Regis Community Park from Idaho, Washington and conservative strongholds of Montana like Flathead County and the Bitterroot Valley. Several told the Montana State News Bureau they heard of the event from Facebook or at their church. The crowd of roughly 200, shifting throughout the day to maintain shaded cover in the 90-degree heat, responded with in-the-know laughter to jabs made by the speakers about vaccines, gender identity and critical race theory.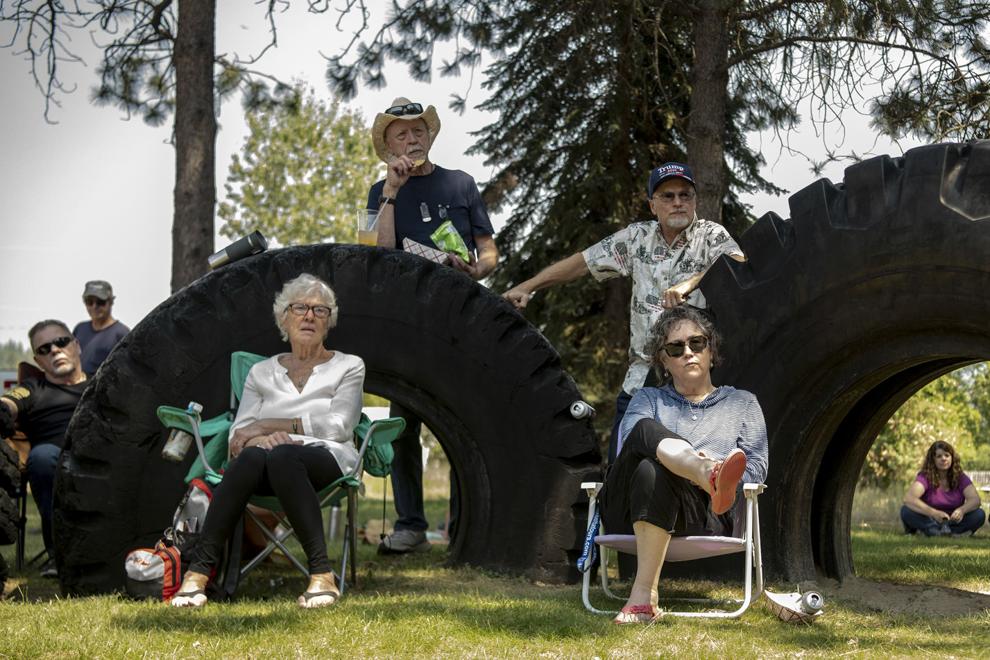 As the day went on, the battle cry of "us versus them" grew more and more intense. Sen. Bob Brown, a Republican whose district includes St. Regis, spoke from the stage first, telling attendees not to dwell on the perceived "enemies." But Sen. Theresa Manzella, a Republican from Hamilton, raised the issue of "enemies" about halfway through her speech, saying she's been "more viciously attacked" by her own party than by Democrats. Manzella ran against former state Rep. Nancy Ballance, a more moderate Republican, in a heated GOP primary in 2020.
The headliner was former Washington Republican Rep. Matt Shea, who planned and participated in what an investigation by the Washington House of Representatives found was "domestic terrorism" against the U.S. by assisting with the preparation of the armed standoff at the Malheur National Wildlife Refuge in 2015. Shea opened with the charge against "enemies" almost immediately. 
"The enemy comes to kill, to steal and to destroy, and that pretty much sums up the Democrat platform," Shea said, citing abortion, socialism and critical race theory. "It's our job though, as Americans, to stop saying we're conserving something or preserving something. No, we are gaining ground for liberty. We are taking ground for liberty. We are advancing the kingdom of Jesus Christ."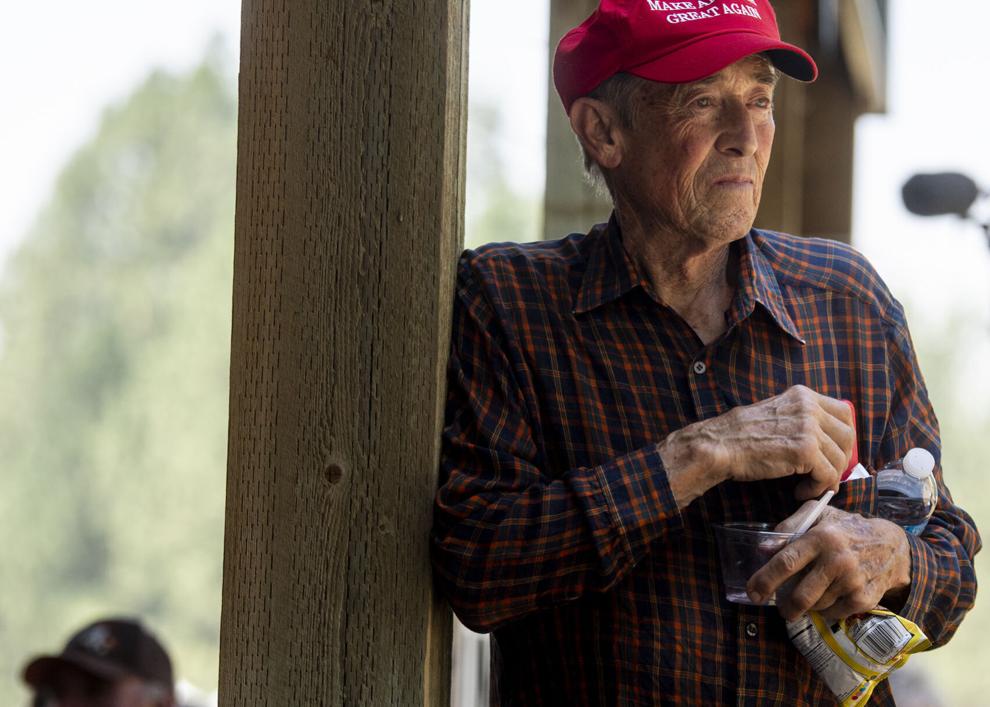 The event was related only in name to the Red Pill Expo, a traveling forum founded by conspiracy theorist G. Edward Griffin that was held in Bozeman in 2017. Saturday's gathering was put together by St. Regis businessman Randy Mitchell and his wife, Kimberly Mitchell. Mitchell said he drummed up the event to get people engaged, but he also used Saturday's gathering to announce his bid for office against Rep. Denley Loge, who was targeted repeatedly Saturday as one of the RINOs.
"He's nice all the time, but he's only a Republican part of the time," Mitchell said. 
Loge, reached by phone Sunday, said he was not surprised at Mitchell's announcement.
"They have in the last few elections been looking for somebody to run against me in the primary," he said. "I hold no grudge against somebody filing against me. That's their right."
He also disputed the RINO label, saying he tries to give bills full consideration.
"Part of it depends on the issue, look at Liz Cheney," Loge said of the Wyoming U.S. representative on the outs with her party leadership in Congress after blaming former President Donald Trump for the Jan. 6 riot at the U.S. Capitol.
"You have to look at the bill for the issue and the way the bill is written," he said. "You can't just say a Republican sponsored it so it's got to be good or a Democrat sponsored it so it's got to be bad. I try to assess it fairly."
Steve Black, a 72-year-old from Spokane, was directing cars to the parking lot from the back of a utility vehicle. Saturday's event was the first time he had been out of the house for about a year after COVID-19 left him with some challenging health issues, he said. He surmised COVID-19 was a "political thing, and I wouldn't be surprised if they sprayed it out of the air."
Asked to clarify, he said "chem trails," a debunked suggestion that condensation trails from aircraft is actually a government ploy to crop-dust citizens with some nefarious substance.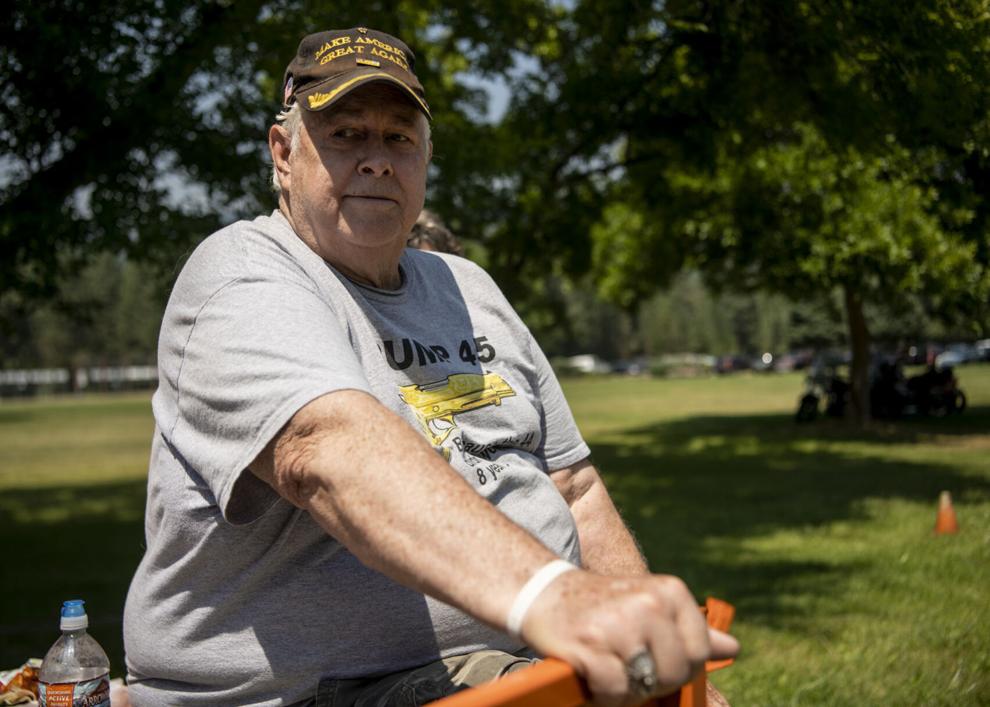 "I'm a conspiracy theorist," he said. "The way it spread, you know, that'd be the perfect way to do it."
Black said Shea is his pastor in Spokane. He wanted the event to build community among like-minded individuals who may feel outcast for their opinions.
"I hope they get encouraged that they're not out there alone," he said. "We feel like man, where's the hope? Where's the help? We have people like Matt Shea … these are the kinds of people we need to listen to and build up our hope again."
Travis McAdam, program director with the Montana Human Rights Network, said these campaigns typically follow after "far-right" conservatives lose power in the federal government; marking a repositioning of their efforts locally to start running for local offices. MHRN is a watchdog group that tracks white nationalists and advocates for human rights.
"They're telling attendees how to use that misinformation, how to take it back home and then act on it," McAdam said in an interview last week.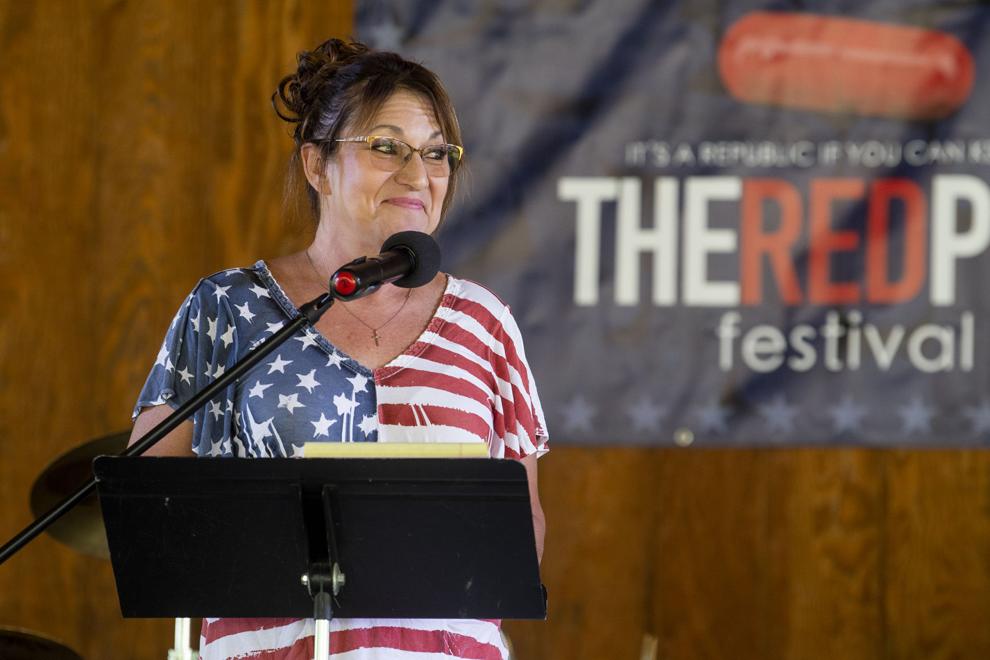 Rep. Derek Skees, master of ceremonies, is also the treasurer for the Montana GOP and a 2022 candidate for the Public Service Commission. Among the 15 bills he brought during the 2021 session was a piece of legislation that would have established a process for Montana to nullify federal laws deemed intrusive to state law (a similar bill was introduced in Mississippi in 2013). Skees' bill failed to pass the House of Representatives by three votes. 
Between speakers on Saturday, Skees repeatedly asked the crowd, he said for the sake of news reporters who were present, to vocalize that the speakers were not inciting them to violence.
Skees told the crowd Saturday that words like "enemies" and "battle" and "fight" were only metaphorical for the conversations like-minded people need to take up in their churches and at the dinner table. 
The announcement of Saturday's event earlier this year spurred a preemptive counter event, Better Together, organized by the local Treasure State Values Human Rights Group in conjunction with the MHRN. The July 17 gathering drew about 30 people, the Mineral Independent reported, and sought to promote diversity, equality and inclusion. Netta Lindler, a social worker in Missoula and member of the Nakota Nation, challenged attendees of that event to take on difficult conversations with people of different political views to find common ground in communities like St. Regis. 
The Better Together event came together with some assistance from the MHRN. McAdam said the strain of speakers at the Red Pill Festival, like Shea, who has ties to the Bundy family that's engaged in two armed standoffs against the federal government, can have a dangerous affect on communities.
"Those are not the people we want held up as examples of how we interact at the community level," McAdam said. "They're not providing a good direction for people to attend to go home and work in their communities, and I think that's a really big concern for us."
Daniel Story, a 40-year-old diesel mechanic from Alberton, brought his wife and child to the Red Pill Festival. He said he was drawn to the event after some liberal friends on Facebook starting posting negative comments about it. He hoped to find a message at the event that could end the divisiveness he's felt from national politics down to community politics.
"The event itself was something I was kind of interested in," he said. "I haven't really come across any events like this before, so I just thought I'd come out. … We shouldn't be divided as individuals, because we're all from one country."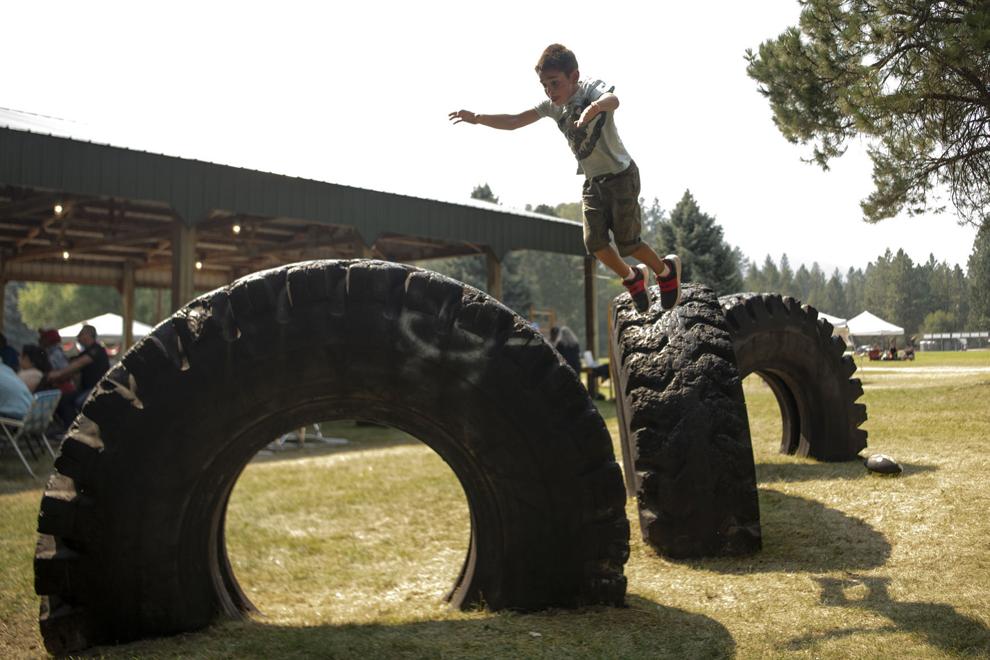 Trish Roberts, 64, drove to the event from Hamilton because she wanted to hear the speakers in person. She was especially drawn to the messages about Christian values being upheld by elected officials, restoring values and manners to society and rewarding what she called the traditional family environment. But she also agreed with the speakers that the time to be "quiet" about the perceived government corruption has passed.
Asked about Skees' repeated statements that the event was not meant to lay a path toward violence, Roberts said she was unsure. 
"We've gone to war before," she said. "Our actions need to mirror the level of the threat; no more, no less. I don't fear a civil war but I feel it's a very real possibility."
Roberts said to avoid a civil war, she believes women in the U.S. need to go back in the home instead of climbing corporate ladders, and people need to give up their pursuit of wealth in favor of Christian family values. 
"It's a hard pill to swallow for some, but it's the truth," she said.