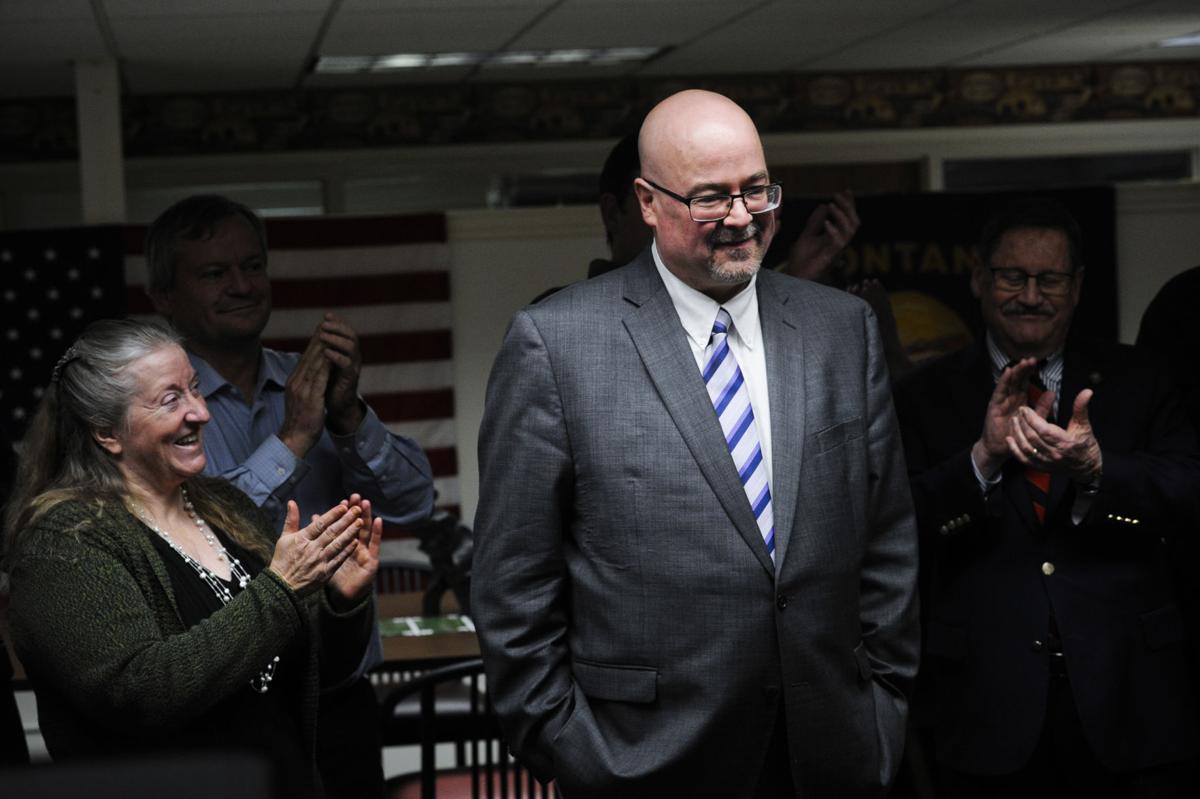 Bowen Greenwood, a Republican who is clerk of the state Supreme Court, said Tuesday that he's running to be secretary of state in 2020.
"We cannot afford to lose the secretary of state (office)," Greenwood said. " ... In this day and age, election integrity is more important than ever. Now, we need a secretary of state who will defend election integrity, and I am that person."
Greenwood said he has experience in the secretary of state's office, having worked as press secretary there from 2006-2009 for Republican Brad Johnson, who is now chairman of the Public Service Commission.
You have free articles remaining.
Greenwood received 247,130 votes, which is more than losing candidates Republican state Auditor Matt Rosendale (running for U.S. Senate, 235,963 votes) or Democrat and former state legislator Kathleen Williams (running for U.S. House, 233,284 votes). Greenwood did not outperform the winners in those races, Democratic U.S. Sen. Jon Tester and Republican U.S. Rep. Greg Gianforte. The other secretary of state candidates have not run for statewide office before.
"I offer the people of Montana and Montana Republicans a combination that there is no other announced candidate who can offer," Greenwood said, adding that he did not want to attack the other Republican candidates but felt he was the better choice because of his experience. "Nobody else brings ... that combination to the table."
Greenwood called himself a "proven conservative" and pointed to his work with the Montana Family Foundation, a conservative group that declares its focus on four areas: life, marriage and family, religious freedom and school choice. Gianforte, who is running for governor in 2020, is a significant financial backer of the group.
If elected, Greenwood said he would preserve access to polling places over options like moving to voting by mail. Greenwood said he thinks Montana's voting system now is well-structured. He also said he would like to see more education from the secretary of state's office for people trying to navigate the paperwork of starting a business.
If Greenwood is elected secretary of state and the court clerk office becomes vacant, it's up to the governor to appoint a person who will hold the office until the next general election. Then someone would be elected to finish out the unexpired term, which ends in 2025. Greenwood said Tuesday he is optimistic a Republican would be elected governor in 2020 and be in charge of replacing him if he's elected secretary of state.
The office is open in 2020 as Republican Secretary of State Corey Stapleton is running for the U.S. House.