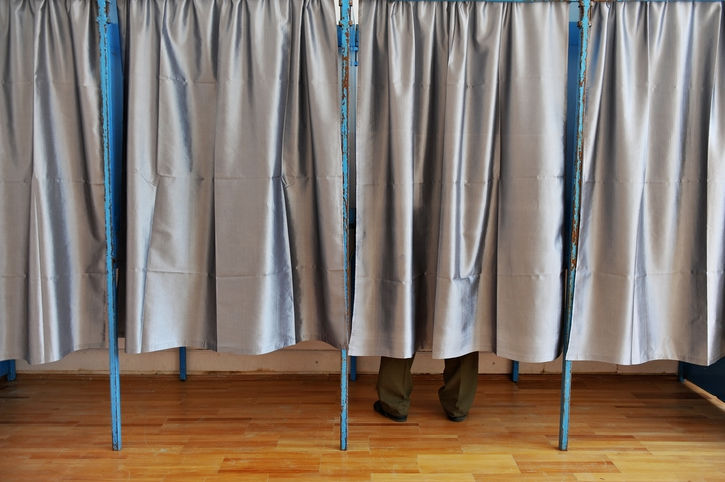 As the clock was running out for candidates to get their name on the ballot for what's expected to be a hotly contested U.S. Senate race, Tim Adams — a man previously paid by the state Republican Party and who donated to Republican candidates as recently as 2016 — filed to run as a member of the Green Party.
The Green Party was only approved to appear on Montana ballots Monday morning, just hours before the 5 p.m. filing deadline. Six people filed under the party's banner for state legislative and federal races, including Adams, the former Republican operative.
But some question whether Adams, who is running for the U.S. Senate, is really a Green Party member or got into the race to siphon votes away from Sen. Jon Tester, a Democrat seeking re-election to a third term.
"Tim Adams is no Green Party candidate," David Parker, an associate professor of political science at Montana State University, said Tuesday. "He has a long history of conservative activism. It's curious that he has announced a candidacy and it's curious that it happened on the last day."
Parker said allegations of ballot shenanigans are not unprecedented in Montana.
More recently, he said, outside groups have encouraged Libertarians to run to potentially weaken Republican candidates.
Because of that past activity, Parker said, "it's not a surprise to me there might be some effort, coordinated or not, to bolster a Green Party candidacy to potentially draw votes away from Tester."
In Montana, Parker said, a vote for a Green Party candidate is likely to draw more votes away from a Democrat.
The race for the U.S. Senate seat is expected to be the most watched and intense contests in Montana this election cycle. Keeping Tester's seat is seen as key for Democrats nationally, who are hoping to capitalize on the low approval ratings of President Donald Trump, a Republican, to win back a majority in Congress.
In Montana, Republicans view Tester's seat as vulnerable; the Democrat has never won with 50 percent of the vote.
Adams is less known to Green Party chair Dani Breck.
"Tim Adams is a new addition to our ranks," said Breck, adding she spoke with him Monday for the first time.
Breck said the Green Party is talking to the three candidates it wasn't familiar with before Monday, including Adams, John Gibney in state House District 85 in Hamilton and Greg Strandberg in state Senate District 49 in Missoula.
"We will talk and see what his (Adams') intentions are and ask him, as well as our other candidates, to publicly commit to the party platform and understand when they're running as a Green we're going to ask them as a party to behave like a Green," Breck said.
When people register to vote in Montana, they are not required to register as affiliated with any political party, so it's not possible to make an assertion about a person's party affiliation based on voter registration.
Adams said he worked for the Republican Party because he wanted to learn about how campaigns operated.
"I had friends through the Young Americans for Liberty Foundation at Montana State University who were involved in these campaigns," Adams said. "There was a shortage of people with very strong math skills and a background in politics. And I thought 'Well, yeah, of course I do (want to work there), I want to not just think about these issues in my head, I want to go see how an election's run, how a campaign's run.'"
In 2012 Adams filed to run as a Libertarian in a state legislative House district race. He said he was spurred to run as a Libertarian against Republican state lawmaker Tom Burnett because of Burnett's vote in the 2011 Legislative session to repeal Montana's Medical Marijuana Act. 
Adams said he has also been a longtime supporter of medical marijuana legalization and was involved in signature-gathering to get the issue on the ballot in years past.
"That filing with the Libertarian Party in 2012 was special because I wanted to make a point to a legislator about a specific vote and a specific issue," Adams said.
Adams said he supported Gianforte because he didn't like the Democratic opponent, Gov. Steve Bullock, who was seeking re-election. He also said he supported Gianforte because he has run a business and given a large amount of money to charitable causes.
When asked why he didn't run as a Republican himself, even though he says he identifies as conservative, Adams responded that he would "almost entirely have to run as centrists and moderates and pay lip service to Republican ideals to get elected.''
"I do come from more of a freedom, conservative, libertarian position," Adams said. "But I also believe that people should have the ability within their local government to support social programs that are beneficial to the people."
Further discussing his platform, Adams said looking at communities like Bozeman and Missoula have been a part of his progression to becoming a libertarian.
"They're campus cities pretty much controlled by the Democratic Party at every level," Adams said. "But they have pervasive issues of poverty, homelessness. … If Democrats and progressives have total control but aren't doing anything to improve the lives of those people, I think their needs to be another tact taken."
While Adams said he's reached out to the national Green Party, Monday was the first time he spoke with the state party about running.
"A lot of the issues I've been involved in previously are right in with the Green Party," said Adams, adding he served on the Western Montana Gay and Lesbian Community Center board.
"The Green Party is by far one of the best parties as having a really long track record of supporting LGBT issues."
Adams also said he wants to focus on reforming the administration of social programs so they can be operated more efficiently.
Adams said he hasn't had much contact with members of the Green Party in Montana in a "party capacity" but has had contact with people in an "issue capacity," such as his work opposing the six-mill property tax levy to help fund the state's public colleges and universities. The levy has been approved every 10 years since 1948.
Breck said she doesn't begrudge anyone for running as a Green Party member or changing party affiliations. She was a Democratic delegate from Montana to the 2016 presidential nominating convention and said she witnessed unethical behavior there that made it impossible for her to continue with the party.
"We are the Green Party and we are the progressive party and we're new and grassroots," Breck said. "I believe it's everybody's right in a democracy as citizens to change their idealism. We should always reconsider our stances as we do new things. I would hate to assume Tim Adams or John Gibney are not Greens. We're vetting them, we're talking to them, we're asking them to publicly commit to the platform."
Kelly, the other Green candidate in the U.S. Senate race, said he's been involved in politics "since the Nader days" and has appeared on the ticket as a Green Party member in years past.
"All along my interest has been the landscape, the nature — trees, water, wildlife, things like that — that don't get valued because everything seems to be valued in dollars and cents," Kelly said.
Kelly said he spoke with Adams on Monday about his candidacy.
"I don't like labels," Kelly said of talk about Adams' past associationwith Republicans. "I talked to him yesterday and he seemed like a nice guy. Maybe I'm naive, but if he doesn't get the votes he can't be the Green nominee."
Adams said if he and Kelly had spoken before Monday, filings may have been different.
"We might have preferred if we had more time and were not under those constraints, we would have both filed in different offices," Adams said. "But the reasons and issues he and I filed for are different enough and we still want those messages to be heard."