Statewide candidates on the Republican ticket are making an 11-city swing through the state before ballots are mailed out Friday.
The tour started in Hamilton on Wednesday, and will end in Dillon on Friday. The GOP candidate for every statewide office except for U.S. Senate and House were present for the Billings stop of the "Get Out the Vote" tour.
Rep. Greg Gianforte, the party's nominee for governor, said the tour was an opportunity for voters to see the slate of candidates in person. 
"It's just to kind of excite people to make sure their voice gets heard in this election," he said.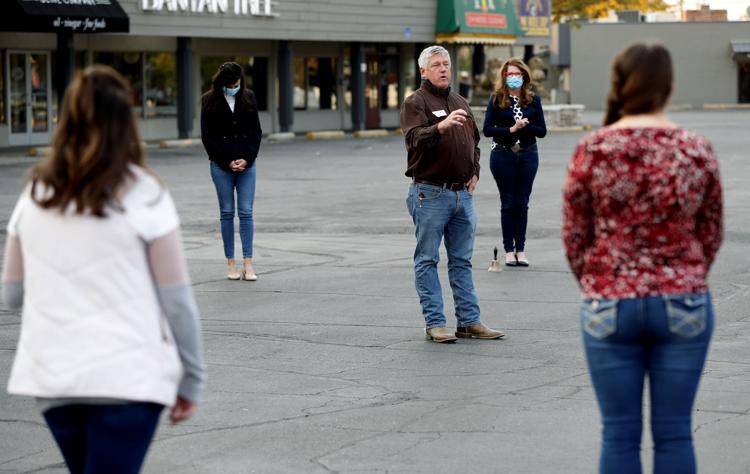 In addition to Gianforte, the tour included lieutenant governor candidate Kristen Juras, attorney general candidate Austin Knudsen, secretary of state candidate Christi Jacobsen, state auditor candidate Troy Downing and Superintendent of Public Instruction Elsie Arntzen, who is running for re-election. 
Those five offices comprise the Land Board, which oversees management of the natural resources on state trust lands. Money from timber, surface and mineral resources help fund the state's schools. 
Current auditor and U.S. House candidate Matt Rosendale was also slated to attend but was "busy serving the people as State Auditor" instead on Thursday, a campaign spokesman said. He would join the candidate tour on Friday in Helena, Butte and Dillon. 
Jacobsen said she'd "always fight for your right to vote in person," and would support voter identification and oppose automatic online voter registration.
Arntzen touted her Stars and Stripes Initiative, which is a recent fundraising effort to get an American flag for every classroom in Montana.
Introducing Gianforte, Knudsen said that with a Republican majority in the Legislature and a Democrat in the governor's office, his party hasn't been able to accomplish their priorities. Knudsen is the former speaker of the Montana House. 
"We could pass Republican legislation, conservative legislation, and what would Gov. Bullock do with it? He'd veto it," Knudsen said.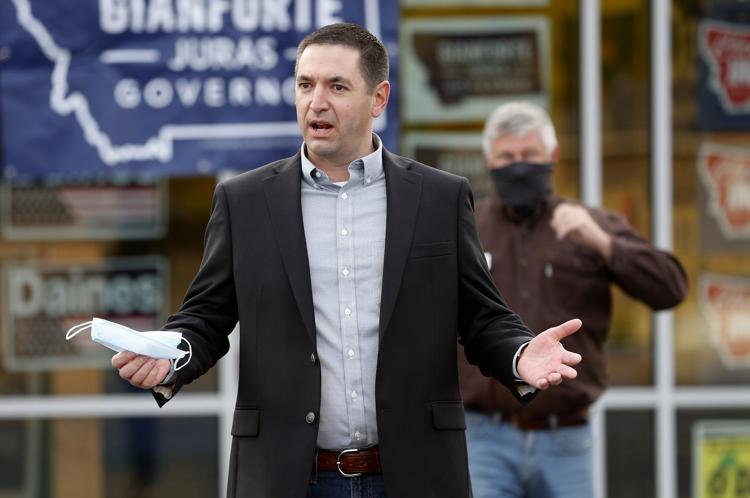 Candidates thanked volunteers and campaign staff who were present and urged them to make sure their friends, family and co-workers vote. Roughly two dozen people attended, gathered outside of the Montana GOP office on 24th Street West.
"Ballots go out tomorrow," Gianforte said. "We can win this."
The candidates were headed to Joliet, Columbus, Livingston and Bozeman on Thursday, and were set to visit Helena, Butte and Dillon on Friday.
Ballots for absentee voters and for any voter in the 45 counties conducting a mail ballot election this year will be sent out Friday. Election Day is Nov. 3. For counties that have opted for an all-mail election, officials have advised voters to return their voted ballots as soon as possible to ensure they are counted.
Broadwater, Carbon, Chouteau, Fergus, Mineral, Petroleum, Powder River, Powell, Stillwater, Treasure and Wibaux counties are the 11 counties that have opted for an in-person election.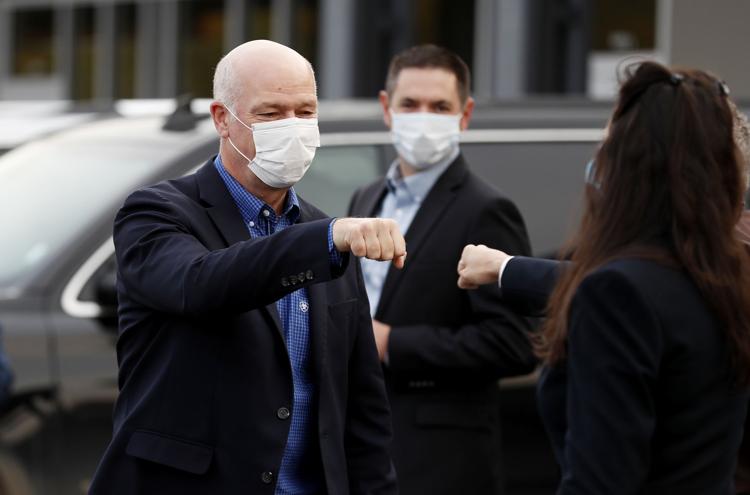 Get Election 2020 & Politics updates in your inbox!
Keep up on the latest in national and local politics as Election 2020 comes into focus.