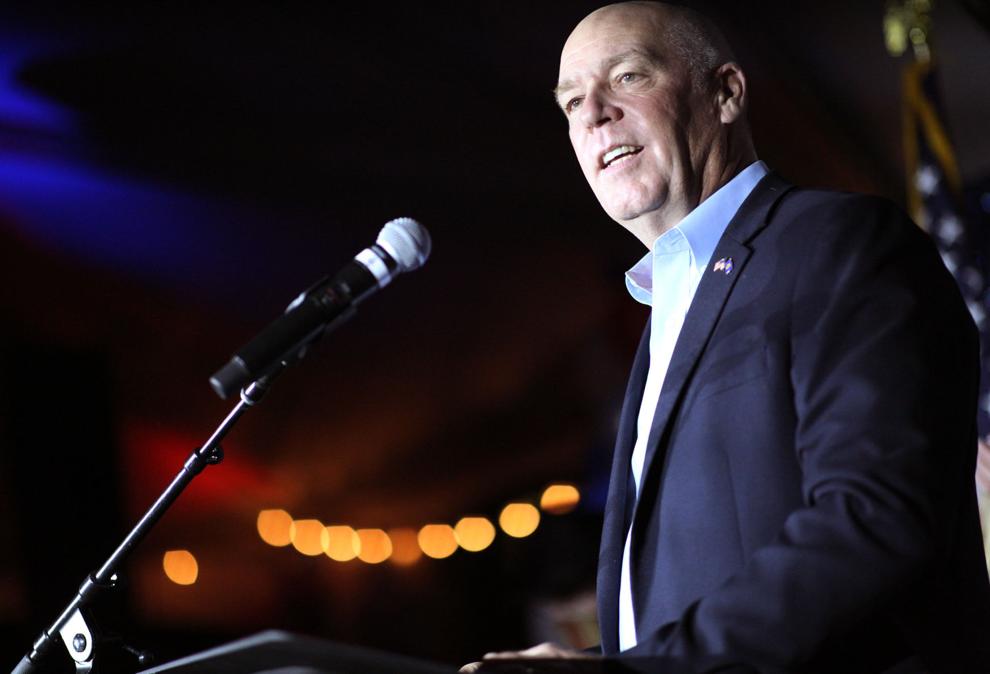 A Republican is moving back into the governor's office after 16 years of Democratic control as Republican U.S. Rep. Greg Gianforte beat Democratic Lt. Gov. Mike Cooney in Tuesday's election.
The Associated Press called the race by 10:45 p.m. After midnight Gianforte had 53% of the vote to Cooney's 44%, with 488,499 votes counted. Libertarian Lyman Bishop was at 4%.
Montanans cast a record number of votes in the election. More than 581,025 people had voted by 10:45 p.m., according to the Secretary of State's office. That bests the previous high of 516,901 in 2016 by nearly 64,125. Turnout reached more than 77% statewide.
All but 11 of the state's counties held the election by mail because of the novel coronavirus, and even in those counties voters lined up in long queues outside to vote on Election Day.
The office was open as Democratic Gov. Steve Bullock is termed out and running for U.S. Senate. It's Gianforte's second bid for the office in four years; he lost to Bullock by 4 percentage points in 2016.
Speaking to his supporters at a gathering in a tent outside a Bozeman hotel late Tuesday night, Gianforte delivered a message of optimism.
"Folks, tonight you sent a loud message to Helena, a message to the state capital room every corner of this great state, that after 16 long years of single-party rule in the governor's office, it's time for Helena to change the way they do business," Gianforte told supporters gathered in a tent outside of a Bozeman hotel after 11 p.m.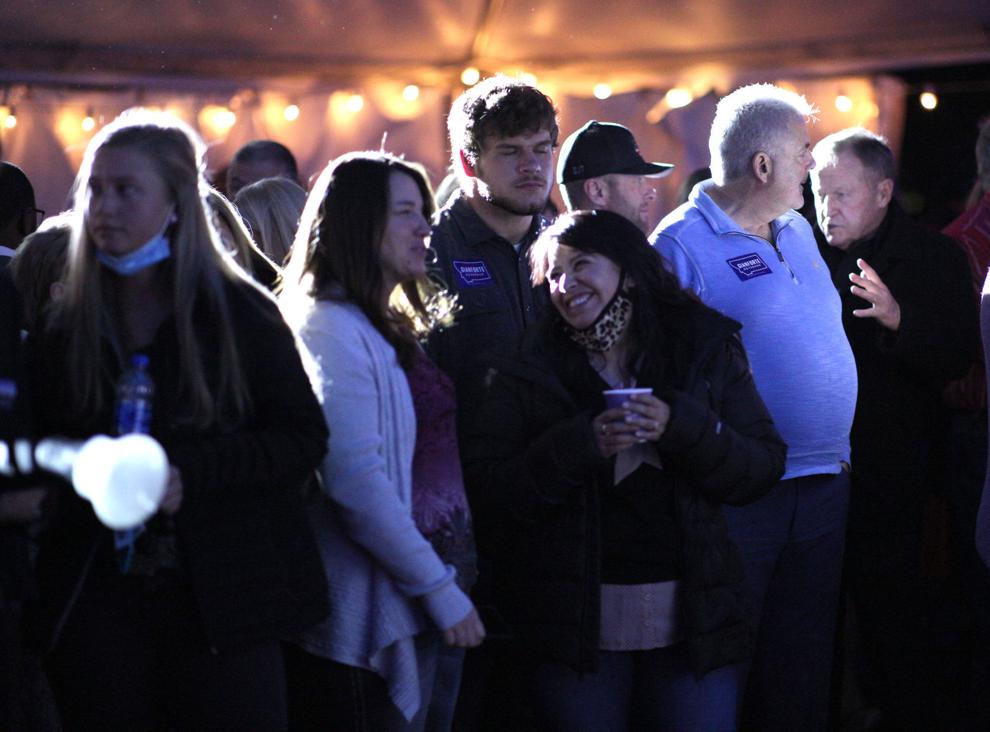 Gianforte told the crowd he would work as governor to create more high-paying jobs in the state and boost the state's economy in the face of the pandemic.
"We face some real challenges. We need to defeat this invisible enemy that is COVID-19. We need to get our economy going again. We need to soberly address the state's budget. We need to overcome the scourge of addiction and math that's ripping our families and communities apart. And we need to reduce the burden on our hardworking families so they can thrive and prosper again," Gianforte said.
He also called for bipartisan cooperation, saying that the state didn't "have time for petty politics." Gianforte will be joined by Republican candidates down the ballot, as the party won races for Secretary of State, Attorney General, Auditor and Office of Public Instruction. The state Legislature is also Republican-majority.
A few people at the watch party held brooms to signify the sweep. The event was held at a Bozeman hotel, partly indoors and partly outdoors under a tent. Outside, more than 50 people, the maximum crowd size suggested under Phase 2 of the state's reopening, gathered. Though people were outside, they were gathered closely. Masks were used by many, though not by all, in attendance. 
While Cooney did not initially concede the race, saying too many critical counties had yet to be called, by 12:30 a.m. he congratulated Gianforte on the victory and said he would work toward a smooth transition.
"There's no doubt our priorities and our visions for Montana are different. But I wish you the best as you continue your journey in public service," Cooney said in an emailed statement.
Cooney also called for an end to the divisiveness of election season.
" ... This isn't about Democrats or Republicans. It's about Montanans and the values we share. This is Big Sky Country, the Treasure State, the Last Best Place. We have challenges and opportunities in the days, weeks, months, and years ahead. And we're going to face them head on," Cooney said.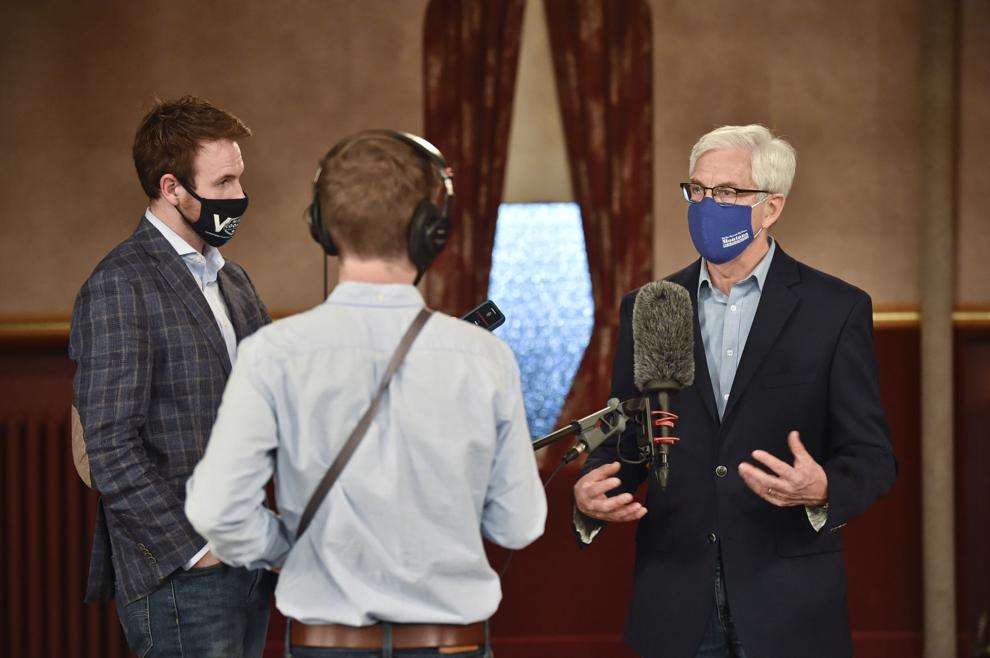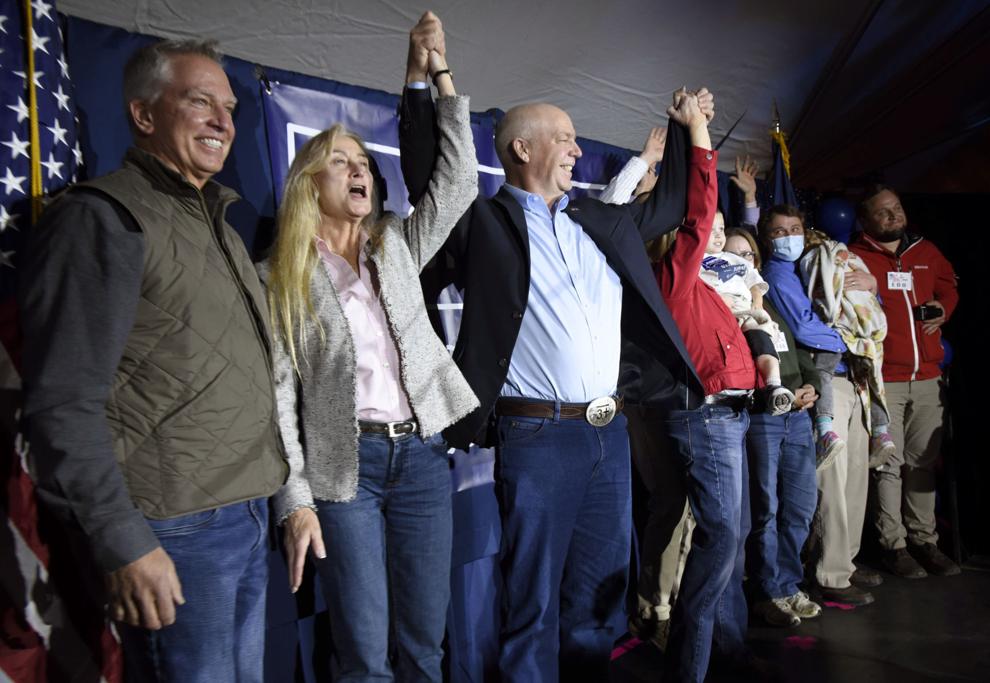 Jeremy Johnson, a political scientist at Carroll College, said late Tuesday Cooney was unable to gain the traction needed to win.
"Cooney did not have the financial wherewithal to run a sustained early advertising campaign, making it difficult to catch up with Gianforte, a well-known Republican candidate in the state," Johnson said.
Gianforte is a two-term congressman. He moved to Montana 25 years ago and started RightNow Technologies, growing it to one of the area's largest employers and eventually selling the company to Oracle for $1.8 billion.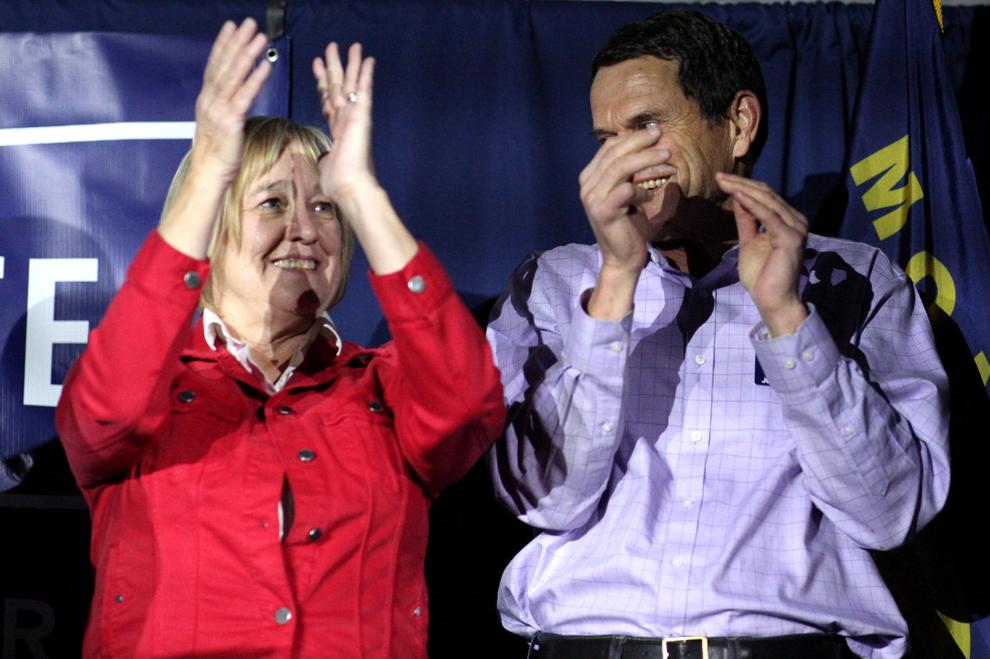 Cooney has served as Bullock's lieutenant governor since being appointed in 2016 and won re-election with him that year. He's spent a career in state government, both in the state Legislature and as a three-term secretary of state.
Gianforte's selling point to voters is that he's a "business guy" who would focus on bringing higher-paying jobs to the state. Cooney's campaigned by saying he'd be a steady and experienced hand to lead Montana through a pandemic and beyond.
Cooney has said he would continue much of the response of his current administration, from a statewide mask mandate to working with local health departments, businesses and communities to increase compliance with measures to slow the spread of the virus.
Gianforte said that he'd want to protect the most vulnerable but favors "personal responsibility" over health mandates. He focuses on the economic recovery when talking about the pandemic.
The two men have also clashed over health care through the campaign. Cooney said he'd be an advocate for Medicaid expansion and fight against any changes to chip away at the state's program. He's also criticized Gianforte's past statements in support of repealing the Affordable Care Act, saying that without that landmark law both Medicaid expansion and protections for those with pre-existing health conditions would disappear. Gianforte has said he supports Medicaid expansion as a safety net for those who need it, but wants to see tighter asset and means verification for those who are approved for the program. 
In a debate last month, the two men sharply disagreed over abortion legislation that Bullock vetoed, including a so-called "born alive" bill. Gianforte claimed Cooney was "pro-infanticide," while Cooney called that statement a "bald-faced lie."