Gov. Greg Gianforte signed House Bill 701 on Tuesday, finalizing the Legislature's part in crafting recreational marijuana implementation and setting retail marijuana sales on track for its January 2022 opening. 
"Since January, we've been focused on implementing the will of Montana voters in a safe, responsible, and appropriately regulated manner. House Bill 701 accomplishes this," Gianforte said in a statement Tuesday.
Marijuana possession in Montana is currently legal — up to one ounce of bud or eight grams of concentrates — for those 21 and older. Dispensaries can't begin selling to the general public until next year, once the Department of Revenue has developed its administrative rules and issued recreational marijuana business licenses. 
The largest percentage of that revenue will go toward the general fund, with additional funding directed toward wildlife management, state trails and parks and public access easements. The package also includes $6 million for the HEART Fund, a new substance abuse prevention and addiction recovery program championed by the governor.
Recreational marijuana implementation turned out to be one of the bigger knots for lawmakers to untie during the last month of the session, procedurally and philosophically.
From the onset of the legislative process, Republicans seemed split on legalization. Many, including sponsor Mike Hopkins, a Republican representative from Missoula, saw the need to be hands-on and engineer an implementation package that focused on safety and enforcement. Another swath of GOP lawmakers, however, had trouble voting for marijuana legalization out of principle, despite approval from 57% of the state's voters — roughly the same margin that handed the keys to every statewide elected office to Republicans.
Democrats, meanwhile, dug their heels in against any significant changes from the ballot initiative to which voters gave overwhelming support. One of the bigger provisions Democrats hounded the majority for was the funding for public access easements, which had been stripped in the implementation bill but was immediately challenged as unconstitutional; ballot initiatives cannot allocate tax revenues. Conservation groups who stumped for legalization last year held their ground, too, after Republican lawmakers called restoring the public access funding "laughable." 
The House had to rush to pass three proposals on to the Senate to beat a procedural deadline. The Senate subsequently established a marijuana-specific committee to whittle those proposals into a single measure, eventually settling on HB 701, which contained $6 million for Gianforte's substance abuse prevention and addiction recovery program. Of that, $500,000 will be allocated to Indian Health Services in Montana.
Gianforte's office said using the tax revenues, a portion of the state's tobacco tax settlement and a federal Medicaid match, the HEART fund will invest $25 million a year to substance abuse prevention and treatment programs at the community level. Community-based nonprofits will be eligible to receive the dollars from the HEART fund.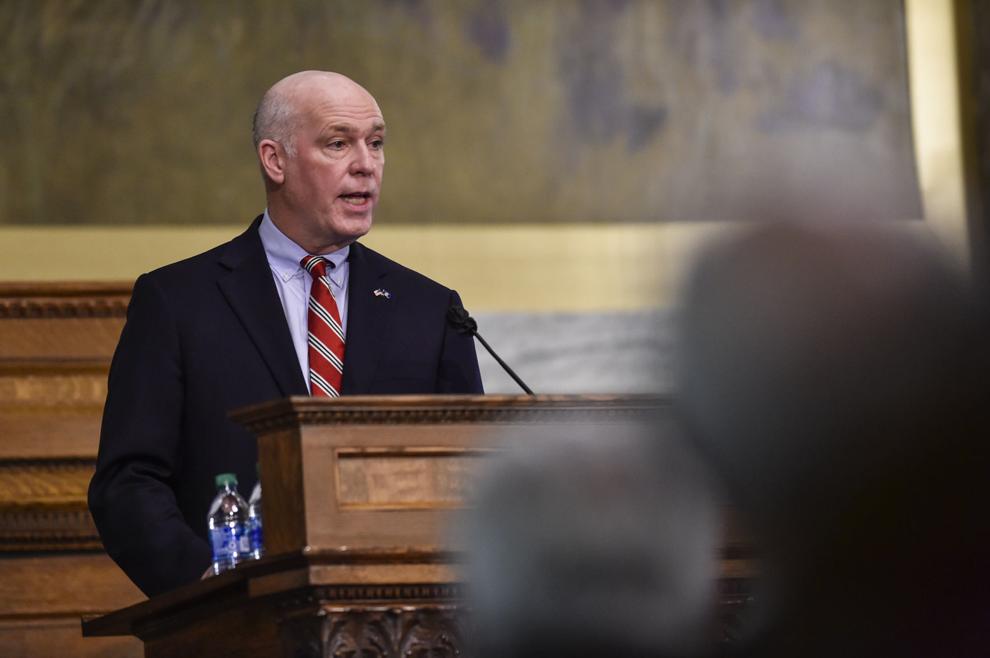 "From the start, I've been clear that we need to bring more resources to bear to combat the drug epidemic that's devastating our communities," Gianforte said. "Funding a full continuum of substance abuse prevention and treatment programs for communities, the HEART Fund will offer new supports to Montanans who want to get clean, sober, and healthy."
The final iteration of the bill ultimately did include about $5 million in a set of compromises meant to keep initiative-minded Democrats and weed-wary Republicans from killing it. Another compromise in the bill effectively shut down recreational marijuana sales in half the state. This means marijuana businesses will be granted licenses in the counties that approved legalization in the November election, while counties where voters rejected it would have to hold a local election if they choose to opt-in to allowing recreational businesses. Medical providers in those opt-in counties were grandfathered in with HB 701, while marijuana possession remains legal statewide.  
The medical marijuana industry, which voters established by initiative 16 years ago, will get the first chance at the new market beginning in January. Providers made their opinions on the proposal known throughout the process, at first standing against HB 701 although concerns seemed to cool as proposals they deemed worse for the industry emerged in other legislation. The final regulatory details will be hammered out by the Department of Revenue, which will now oversee both recreational and medical providers, who are being moved over from the Department of Health and Human Services.