Gov. Greg Gianforte on Tuesday signed a bill eliminating the Judicial Nomination Commission, granting himself direct appointment power of judges upon a vacancy in the Supreme Court or state district court.
Senate Bill 140, sponsored by Sen. Keith Regier, R-Kalispell, dissolves the commission which had previously whittled down applicants to three or five nominations to present to the governor. While Gianforte, a Republican, will have immediate power to appoint state district court and Supreme Court positions opened by a vacancy, judges who are appointed will still be subject to election in the cycle following their appointment. 
"When judicial vacancies occur, I will appoint well-qualified judges who will protect and uphold the Constitution and who will interpret laws, not make them from the bench. I am committed to appointing judges transparently, providing for robust public input, and ensuring judges have a diversity of legal background and subject matter expertise," Gianforte said in a press release after the signing on Tuesday.
Regier and Lt. Gov. Kristen Juras, who was involved early in the bill's crafting, said giving the governor direct appointment power would dissolve an illusion of the commission's objectivity, despite contention from the commission's chairman, Gallatin County District Court Judge John Brown, that the commission only sought judges who were qualified. Opponents to the proposal called it a "power grab" during legislative proceedings, while former Republican Gov. Marc Racicot penned a recent op-ed with two other former state government officials calling the measure "deeply destructive."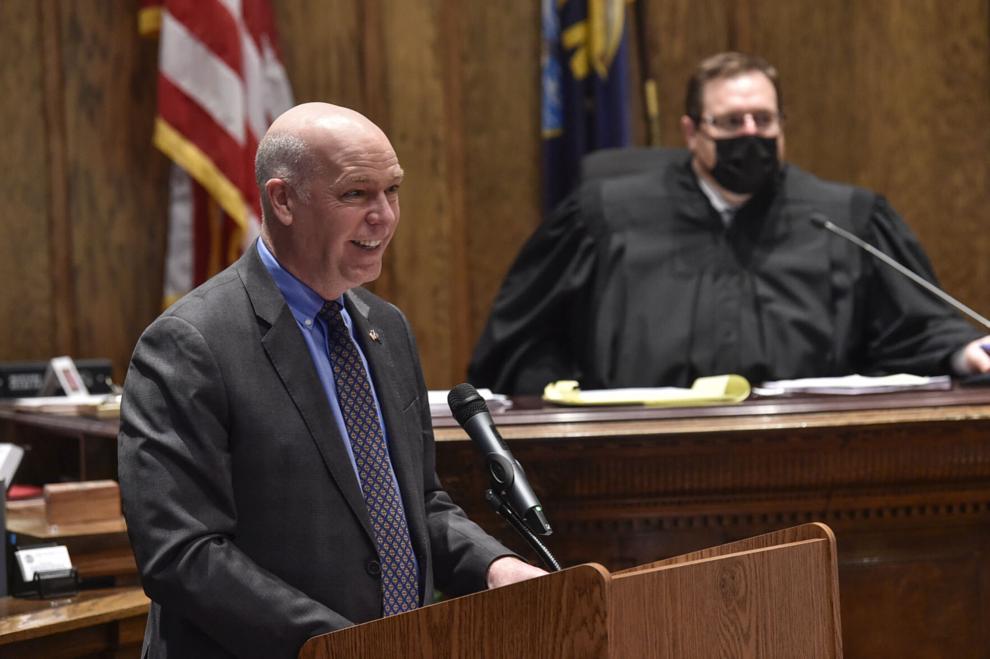 The commission had been installed by the 1973 Legislature one year after the 1972 constitution was written. That iteration of the state constitution gives the governor power to appoint judges to a vacant bench by any means set in law by the Legislature. It was then a shift away from the direct appointment power the governor had previously, creating a layer made up of four laypeople, two attorneys and a sitting district court judge. 
Gianforte may get the chance to exercise the new power before the Legislature adjourns in May. Three judges appointed last year by then-Gov. Steve Bullock, a Democrat, have not yet been scheduled for confirmation by the Senate. Those appointments include judges already presiding over caseloads in Cascade, Lewis and Clark, and Gallatin counties.
Regier, who chairs the Senate Judiciary Committee, told the Montana State News Bureau last week he had held those resolutions off the schedule until SB 140 had been signed in case the Senate does not confirm the appointments. In the case, the process could then start with the governor, he said. 
"The Montana Constitution grants the Senate the power to consider and confirm judicial nominations, and in the event the Senate declines to confirm a nominee, the governor will submit a well-qualified nominee for consideration," a spokesperson for the Governor's Office said last week.