Montana Gov. Greg Gianforte said he should have known about a state-mandated certification class before trapping a wolf near Gardiner last month, an action for which he received a written warning.
The governor was allowed to keep the wolf's hide and skull and agreed to take the next available certification course.
In an interview Wednesday, Gianforte said he had been trying to successfully hunt, and more recently trap, a Montana wolf for a number of years. Failing to take the class was unintentional, he indicated.
"I made a mistake. I should've been more familiar with the regs. I work really hard to follow all the rules. I think as a sportsman, that's very important and I screwed up," he said.
Gianforte was previously cited in 2000 after self-reporting shooting a spike bull elk in a district restricted to brow-tined bulls. The governor has said he mistook tree branches for brow tines and immediately reported the incident to game wardens, which resulted in a $70 fine.
The governor said he was pleased to complete the certification class Wednesday. While much of the class was review, he believes education is important and that there are some unique aspects to wolf trapping.
Gianforte is a lifelong hunter and trapper who started trapping squirrels more than 50 years ago. Montana's wolves were delisted via Congress about a decade ago, sparking his interest five years ago to attempt to harvest one. Montana's regulations allow for both hunting and trapping the animals.
"I got interested in harvesting a wolf when that became legal here in Montana," Gianforte said. "I started five years ago mostly hunting wolves … at this point I probably have over 40 days invested over five years attempting to harvest a wolf."
The governor says he spent time on both public and private land hunting for wolves in a number of parts of the state. About three years ago he also became interested in trying to trap a wolf. He befriended Matt Lumley, a former federal trapper who is vice president west of the Montana Trappers Association and vice president of the National Trappers Association.
Gianforte describes Lumley as a mentor and said they set wolf traps on a ranch in Paradise Valley together. This year, they began setting traps in early January.
"It was an honor to kind of have him show me the ropes," Gianforte said.
Montana's wolf trapping regulations require checking traps every 48 hours and that traps be tagged with metal identification tags. Gianforte's office said that both the governor and Lumley checked the foothold traps to comply with the 48-hour requirement and that traps were tagged by both trappers.
Mountain West News Bureau identified the trapping location as a ranch 10 miles north of Gardiner owned by Robert E. Smith, director of Sinclair Broadcasting Group.
Gianforte said his wife, first lady Susan Gianforte, drew a bison permit for the past hunting season and they spent several weekends near Gardiner waiting for the animals to migrate out of Yellowstone National Park. During those trips they would also check the trapline or try to call wolves if they found fresh sign of the animals. On Feb. 15, the last day of bison season, no bison had migrated from the park so the governor checked traps. He found a black wolf caught in one of the traps.
"It was a real honor to finally connect," he said. "I put a lot of time in over many many years and not every sportsman is fortunate to ultimately harvest a wolf."
Feb. 15 was a state holiday, but Gianforte remained in contact with staff and lawmakers, who were meeting, his office said. 
The wolf the governor trapped was known to NPS biologists as Wolf 1155. It was born in Yellowstone National Park and fitted with a radio collar in 2018 to allow tracking of its movements and death. The wolf was part of the Wapiti Lake Pack but had since dispersed, Mountain West News Bureau reported.
Once wolves leave the park and enter Montana, they fall under state management. Regulations do allow hunters or trappers to kill collared animals that would otherwise be legal to take. Still, the decision to take a collared wolf with ties to Yellowstone received significant criticism as the news broke earlier this week.
"I chose to harvest the animal," Gianforte said. "I put a lot of time in over five years, and I chose to harvest the animal.
"I think trapping is an important tool for predator control and for wildlife management. I'm proud to be a trapper. I don't apologize for that. It needs to be done in a humane way. I believe in this case it was. When I arrived at the trap site I dispatched the animal immediately."
Gianforte says he plans to have the wolf mounted.
The governor will face decisions on a number of high-profile hunting and trapping bills passed or moving through the Legislature. Bills that would allow snaring of wolves and to extend wolf trapping seasons by up to a month are already headed to his desk, moving through largely along party lines with GOP support. A bill mandating trapper education for most trappers passed the Legislature with more bipartisan support.
Bills that would allow reimbursement to hunters or trappers harvesting a wolf — a concept critics have called a return to bounties — and pushing more aggressive methods of reducing wolf populations, have already passed the Senate and face votes in the House.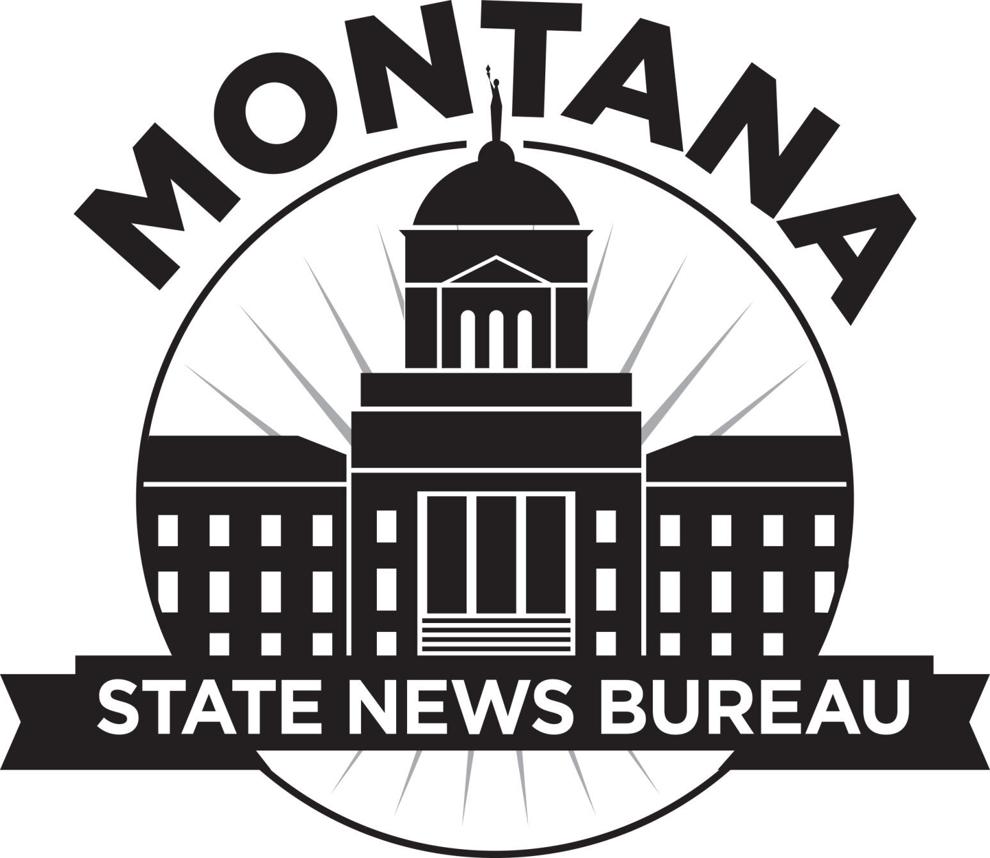 Tom Kuglin is the deputy editor for the Lee Newspapers State Bureau. His coverage focuses on outdoors, recreation and natural resources.