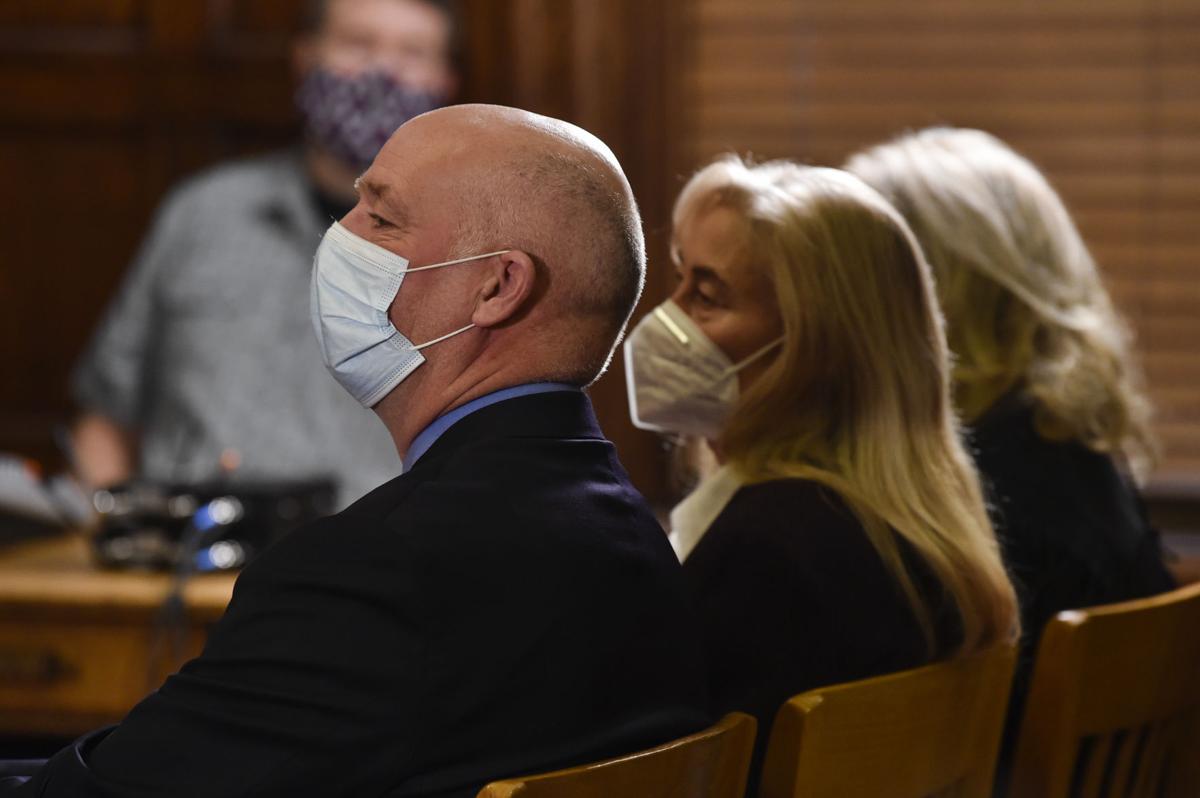 Gov. Greg Gianforte has repeatedly tested negative for COVID-19 after a possible exposure related to the state Capitol building and has been self-quarantining since last week, a spokesperson said Tuesday.
"As a result of possible exposure, the governor decided to self-quarantine last week and get tested. Since then, he has repeatedly tested negative. Following his doctor's guidance, he will return to the Capitol (on Wednesday)," spokesperson Brooke Stroyke said in a text message Tuesday afternoon.
The possible exposure was related to the Capitol building, Stroyke said. She added no one in the governor's office has COVID-19. It was not clear when Gianforte was exposed or first tested.
Gianforte, a Republican, was sworn in Jan. 4. The state Legislature also convened that day. Since then, two lawmakers have tested positive for the virus, though one has not been in the building at all this session.
Lawmakers are holding the session under a hybrid model with the option for remote participation, though most Republicans are in the building and a majority of them are not regularly wearing masks or distancing.
The steps Gianforte said his office would take also included providing masks for visitors at points of entry, regular temperature checks for staff and visitors, frequent testing, minimizing close contact, regular cleaning and sanitizing, using remote work technology when feasible, allowing staff to work remotely and enhanced air purification.
The letter also said the results of testing within the governor's office would be transparent.
Gianforte's swearing-in ceremony was not open to the public and capped at 25 people to comply with local health mandates. Masks were worn by attendees except when people were speaking at podiums, as allowed under health guidance.
Gianforte had encouraged people to wear masks and last week said he would not lift the statewide mask mandate until the COVID-19 vaccine is more widespread and lawmakers pass a bill to protect businesses and other organizations that follow health protocols from lawsuits over possible exposure.