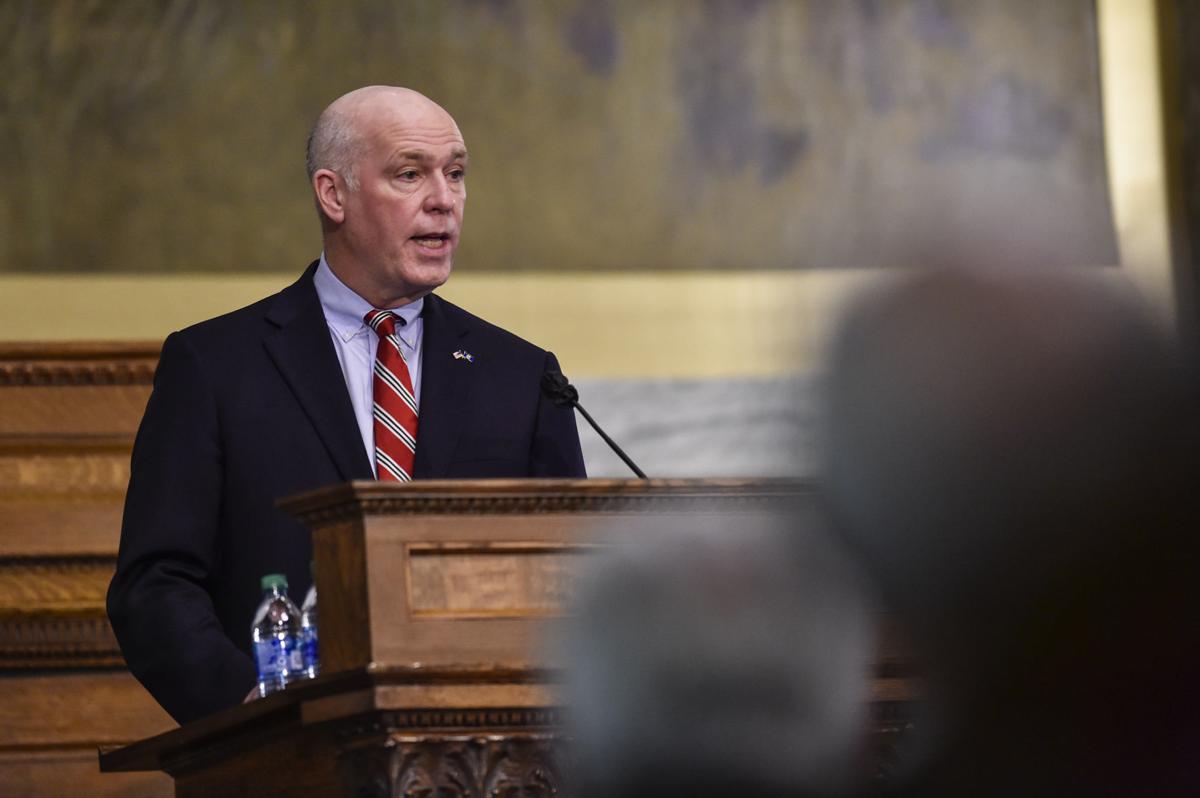 In his first State of the State speech, Republican Gov. Greg Gianforte focused on the resiliency of Montanans in the face of the pandemic while making clear he would sign legislation to limit access to abortions that has been vetoed by former Democratic governors.
Gianforte, who took office Jan. 4, is the state's first GOP governor in 16 years. He ran on a plan to reboot Montana's economy, reduce government regulations and cut state spending and taxes. He won office by 12 points in an election when Republicans swept every statewide race by large margins.
"Our agenda is ambitious," Gianforte said to a full state House chamber. "Because four years from now, I see a place where more Montanans are realizing the American dream: working hard, earning a good living and raising a family."
On Thursday night, Gianforte said his top priority is the state's response to the pandemic, which has sickened nearly 93,000 and killed 1,210. He said he'd asked President Joe Biden's administration to send more vaccine doses to the state.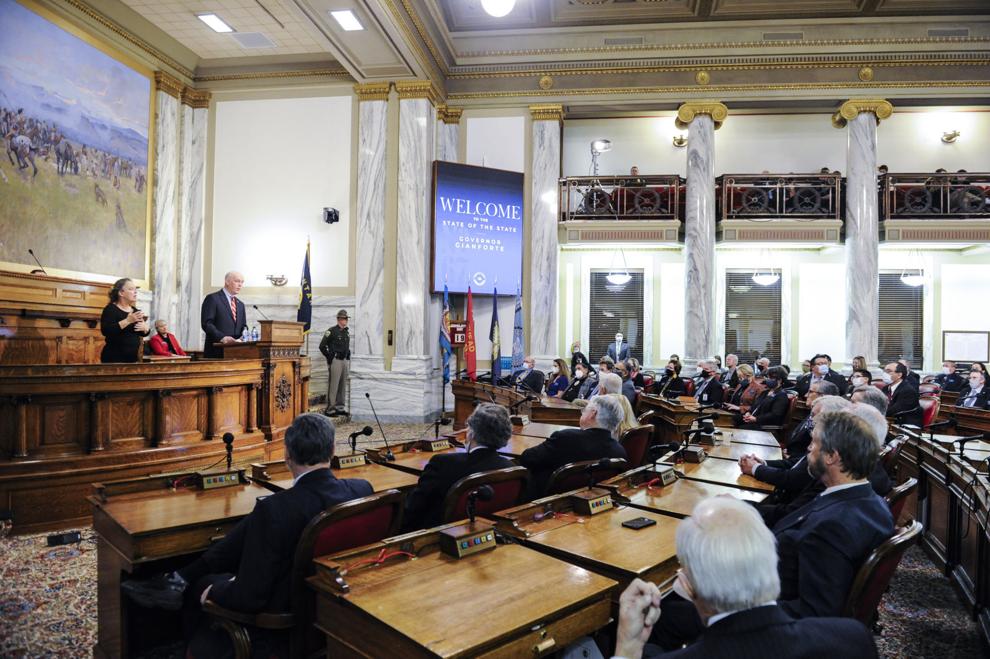 Just after taking office, Gianforte changed the state's vaccination plan to move up people ages 70 and up and those 16-69 with specific health conditions. Those groups jumped ahead of essential workers, who moved back to the next phase. Gianforte said he asked Biden to "do everything in his power to ramp up production and send more vaccines to Montana."
"Our supplies from the federal government aren't keeping up with our demand," Gianforte said. "Each week we ask for as many doses as the federal government will give us and we have proven in Montana that we can get the vaccine quickly into the arms of our most vulnerable. We just need more vaccines."
By Thursday, Gianforte said nearly 22,000 Montanans were fully vaccinated and 92,000 total doses had been administered.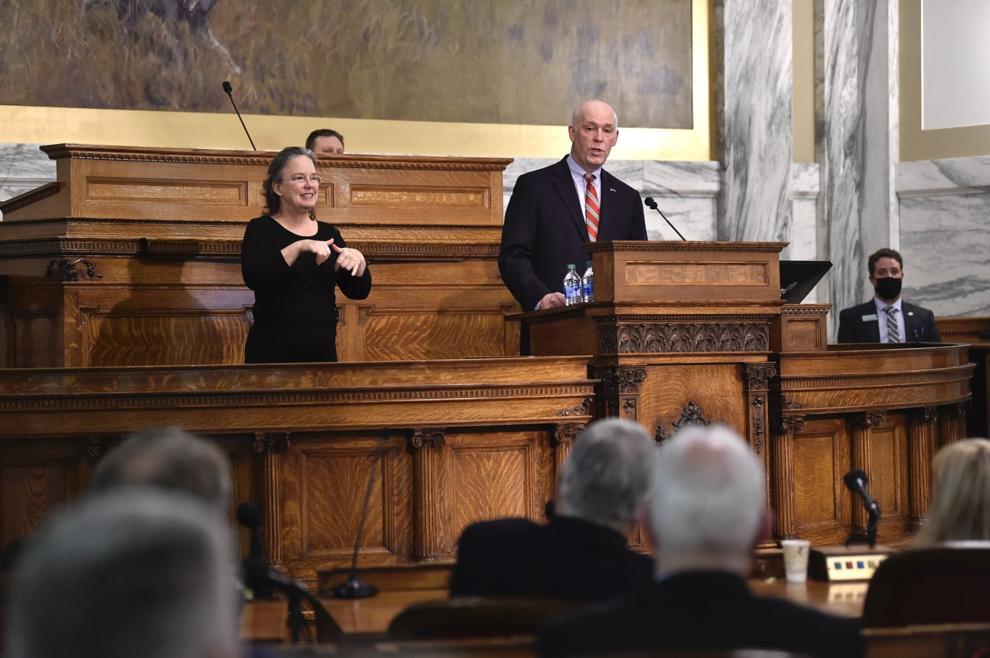 The governor also referenced legislation moving toward toward his desk to provide liability protection for lawmakers, saying specifically for the first time that Senate Bill 65, carried by Sen. Steve Fitzpatrick, met the criteria in protections he required to lift the state's mask mandate.
The other metric Gianforte said the state needs to meet is vaccinating more of its population.
"I look forward ... to the day when we can take off our masks, throw them in the trash and go about our lives in a safe manner. In the meantime, I'll continue wearing mine and encourage Montanans to do the same," said Gianforte, who entered the House chambers Thursday night wearing a mask.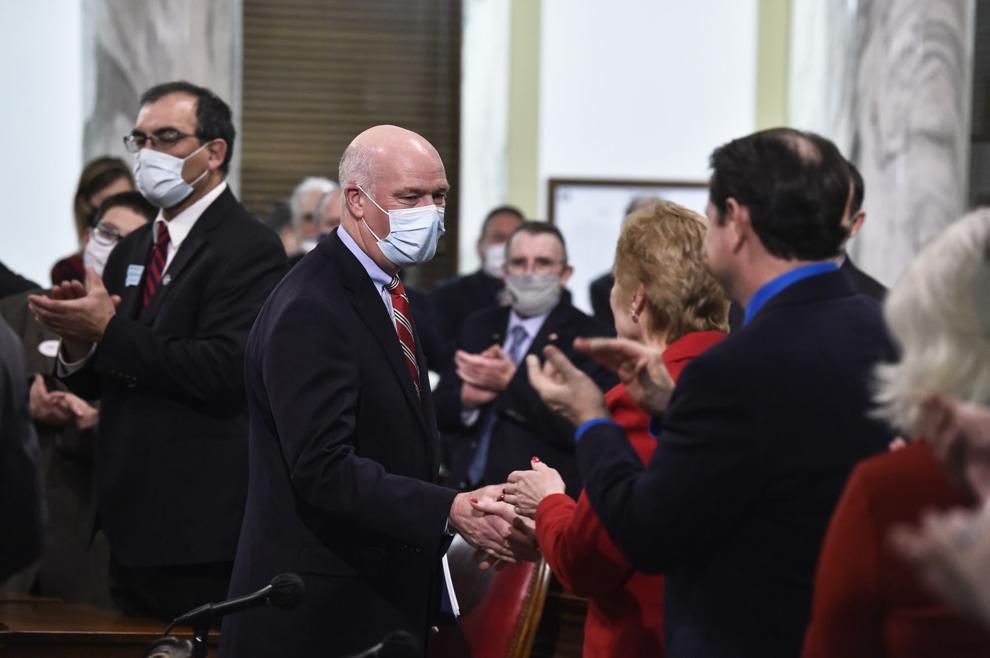 The rest of the chamber was crowded with lawmakers generally not complying with social distancing measures and with most Republican legislators not masked.
The speech hit on major topics in addition to COVID-19, including access to abortions, a debate that has filled much of the last week in the Legislature.
Gianforte told lawmakers to send him a bill that would ban abortions after 20 weeks gestational age, called the "Montana Pain Capable-Unborn Child Protection Act." The governor also said he'd sign the "Born-Alive Infant Protection Act," which would put to voters in 2022 a referendum that Gianforte said would require "doctors to perform life-saving care on a baby who's born as a result of a botched abortion." 
Similar legislation was vetoed in 2019.
"We must protect the lives of our most vulnerable — unborn children," said Gianforte, who prior to Thursday night refrained from comment on bills yet to reach his desk. "I firmly believe all life is precious and must be protected."
Both bills, plus two others to limit access to abortions, have cleared the GOP-majority House with support from Republican lawmakers and opposition from Democrats. They are expected to clear the Senate too, where Republicans also hold a majority. Opponents to the bill have all but promised lawsuits if the bills are signed, raising constitutional concerns.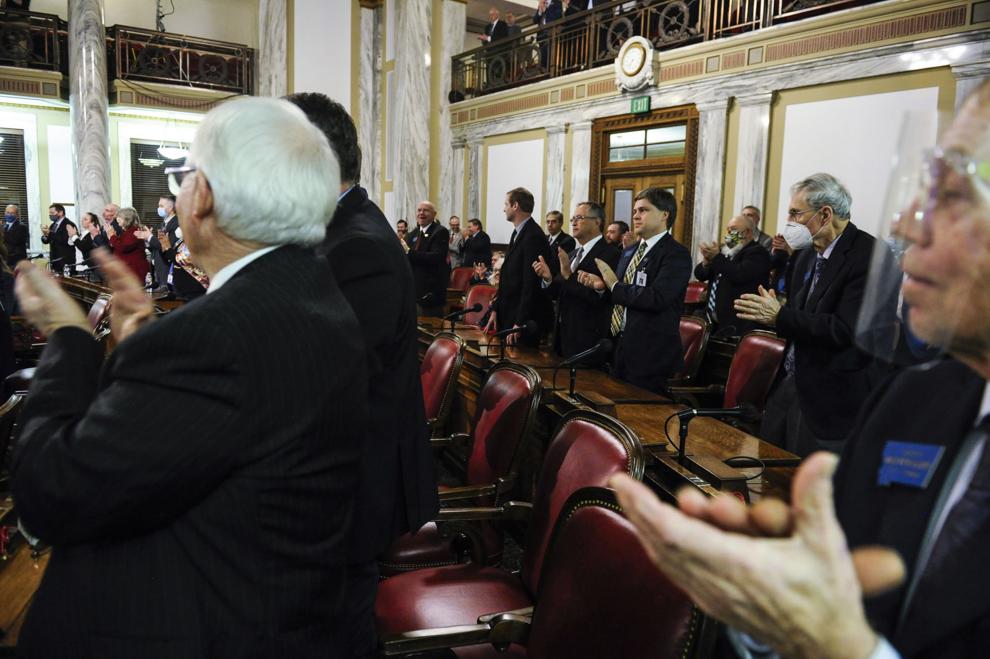 Gianforte also discussed his "Montana comeback plan." Hitting on his proposal to cut the state's top income tax rate, Gianforte said the proposal would make Montana more competitive when attracting businesses and employees.
Other budget proposals include exempting new businesses that bring long-term jobs to the state from capital gains taxes on the sale of employee-owned stock and raising the business equipment tax exemption.
The budget Gianforte proposed also includes the Montana Trades Education Credit, which could fund up to 1,000 scholarships a year by giving businesses a 50% credit for employees to learn a trade. There's also $2.5 million to incentivize schools to boost teacher pay, a bill that had its first hearing this week.
The speech also dealt with substance use and abuse. Gianforte's budget includes the Healing and Ending Addiction Through Recovery and Treatment Fund, which will leverage money from a tobacco settlement and revenue from recently legalized recreational marijuana to put $23.5 million toward substance use disorder treatment and prevention programs in communities around the state.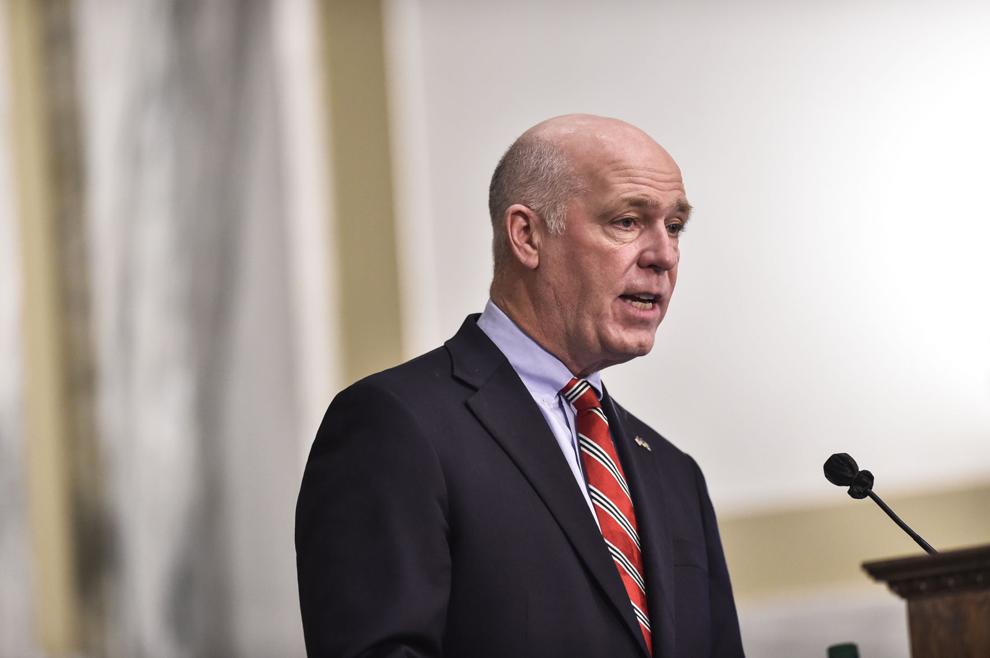 "The crisis is heartbreaking, and it has to stop. There is no silver bullet, but there are steps we can take to confront it. My budget begins to take some of those steps," Gianforte said. "We will make investments. So let me be clear: tax revenues from the sale of recreational marijuana should go to confronting the epidemic of addiction."
The legalization of recreational marijuana passed by a ballot initiative that said revenues would be used to support access to public lands in Montana. Organizations who backed the initiative because of that proposal have pushed Gianforte and the Legislature to follow that language, though a court case filed after the initiative's passage put into question who decides where revenues will go.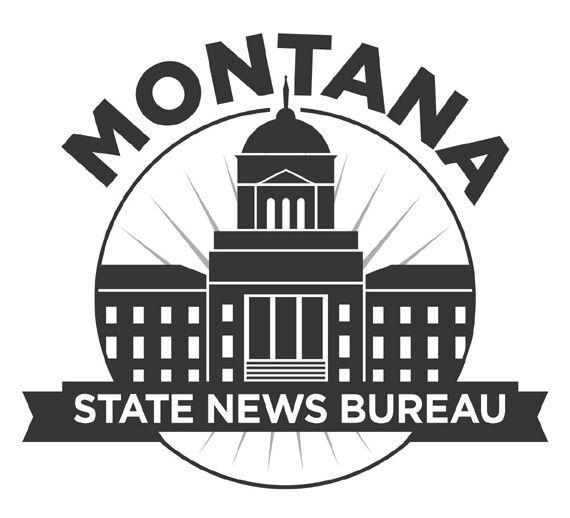 Photos: Gov. Greg Gianforte gives his first State of the State address
Gov. Greg Gianforte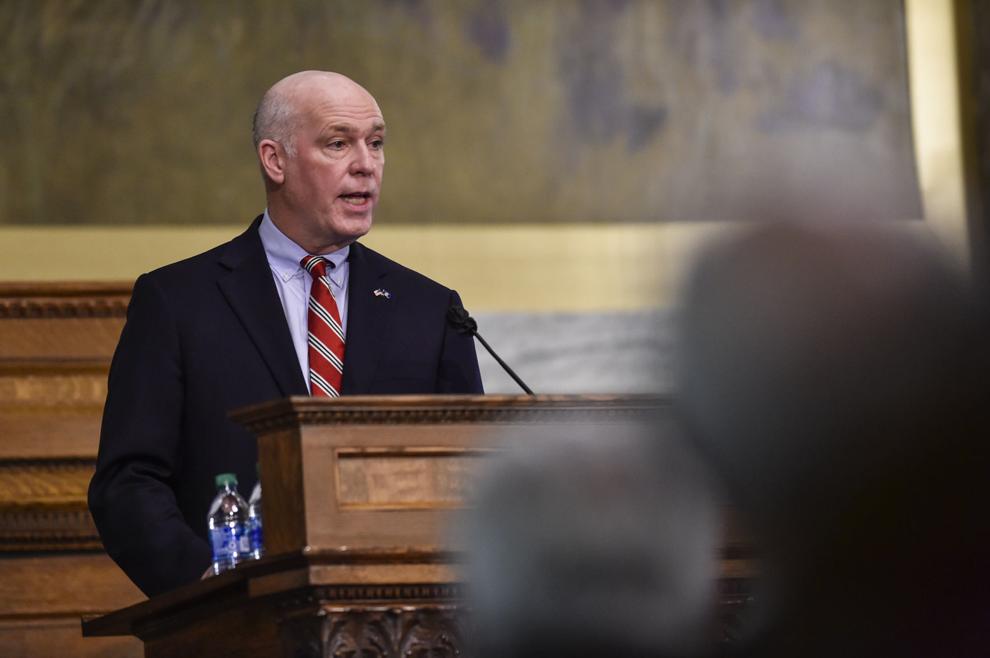 A choir from Dutton-Brady school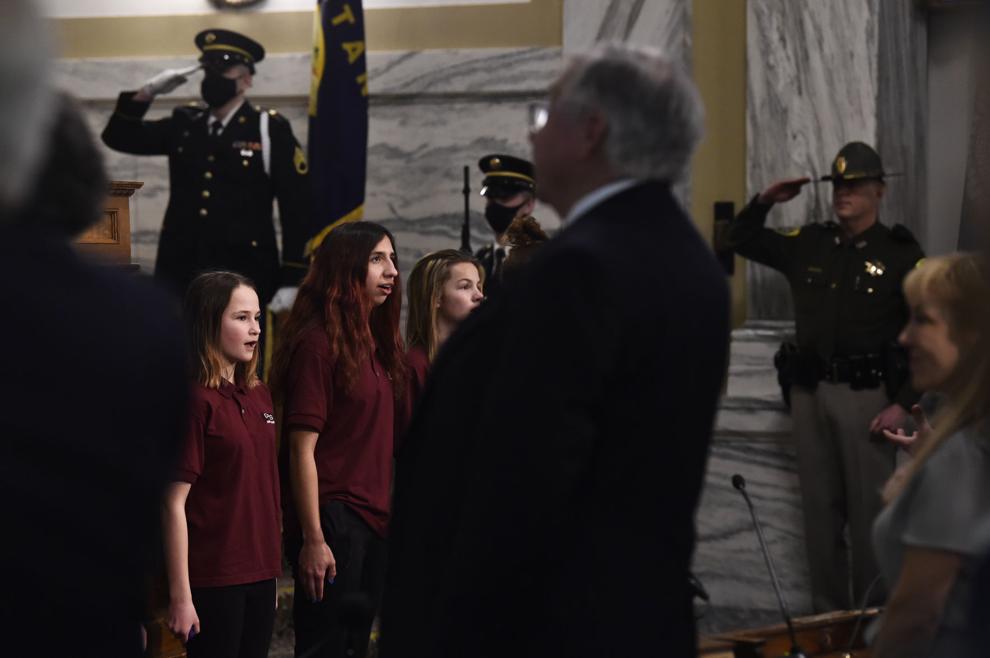 Speaker of the House Wylie Galt, R-Martinsdale, left, and Senate President Mark Blasdel, R-Kalispell,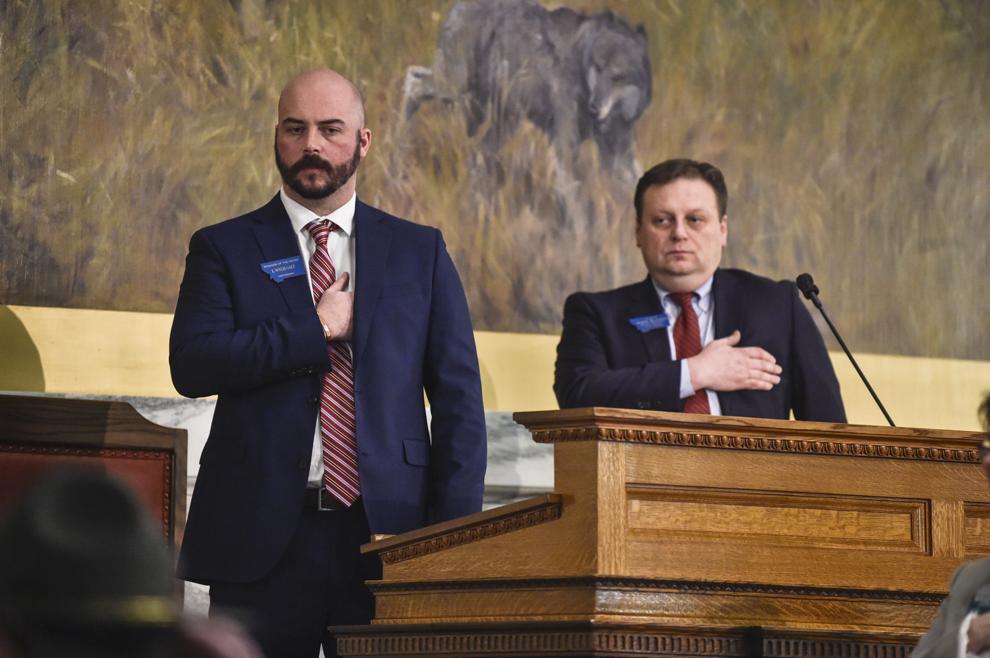 Gov. Greg Gianforte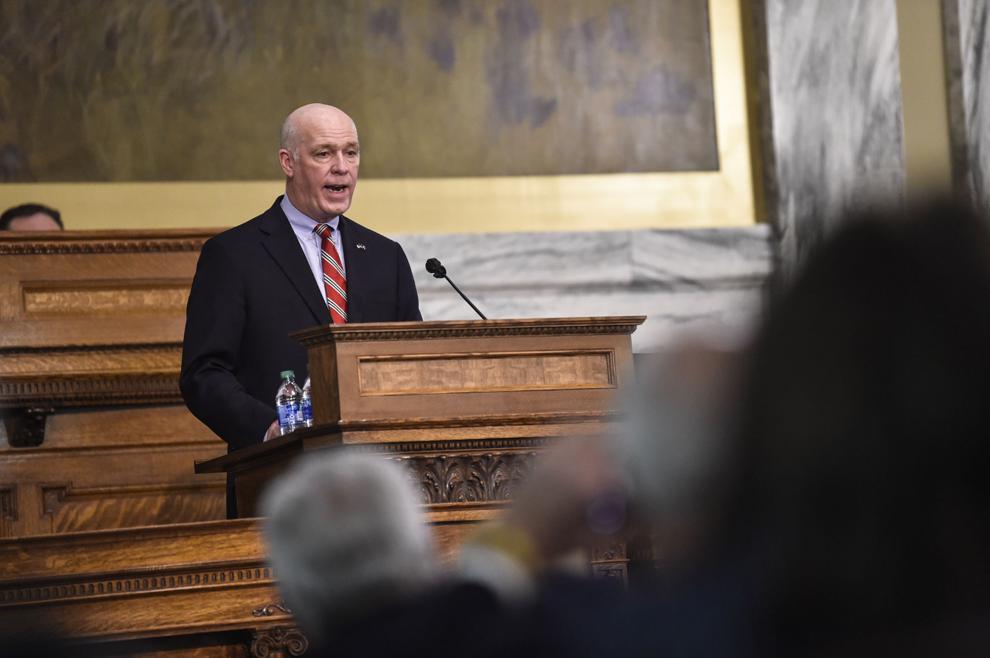 Gov. Greg Gianforte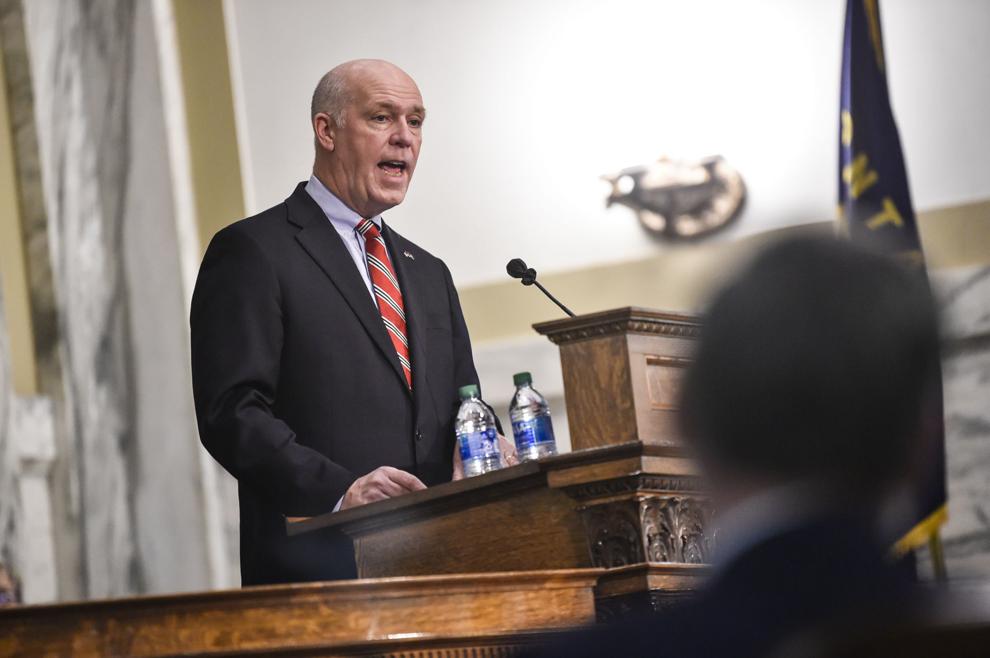 Gov. Greg Gianforte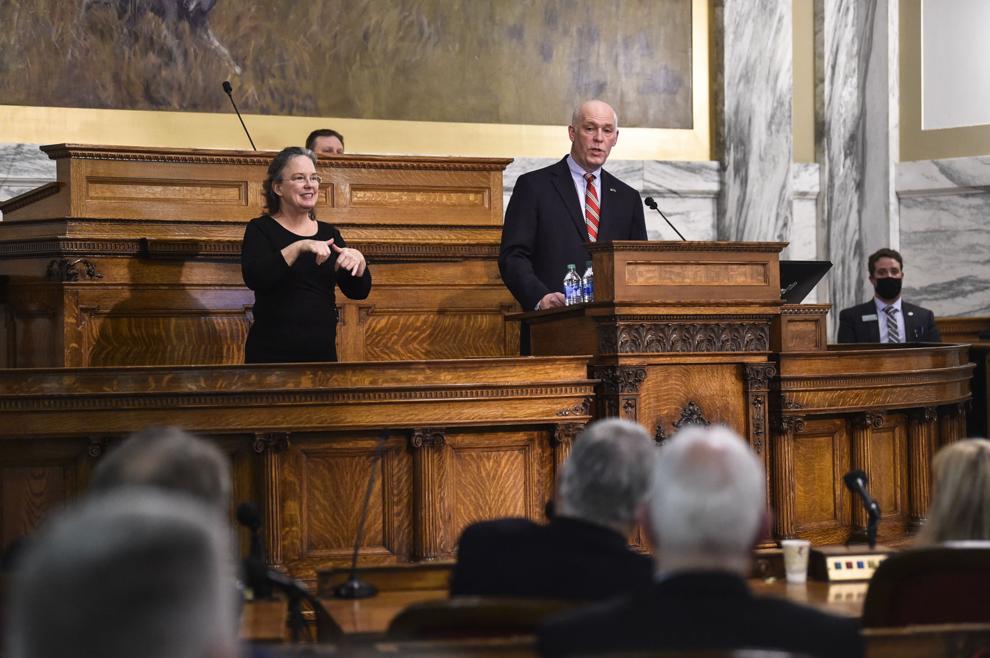 Lawmakers listen to Gov. Greg Gianforte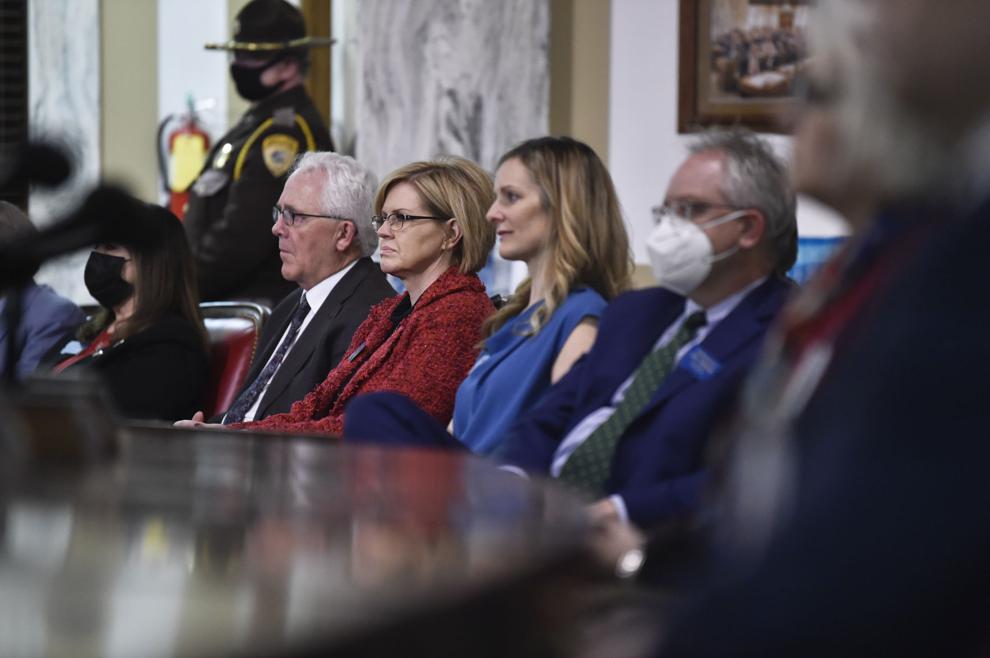 Gov. Greg Gianforte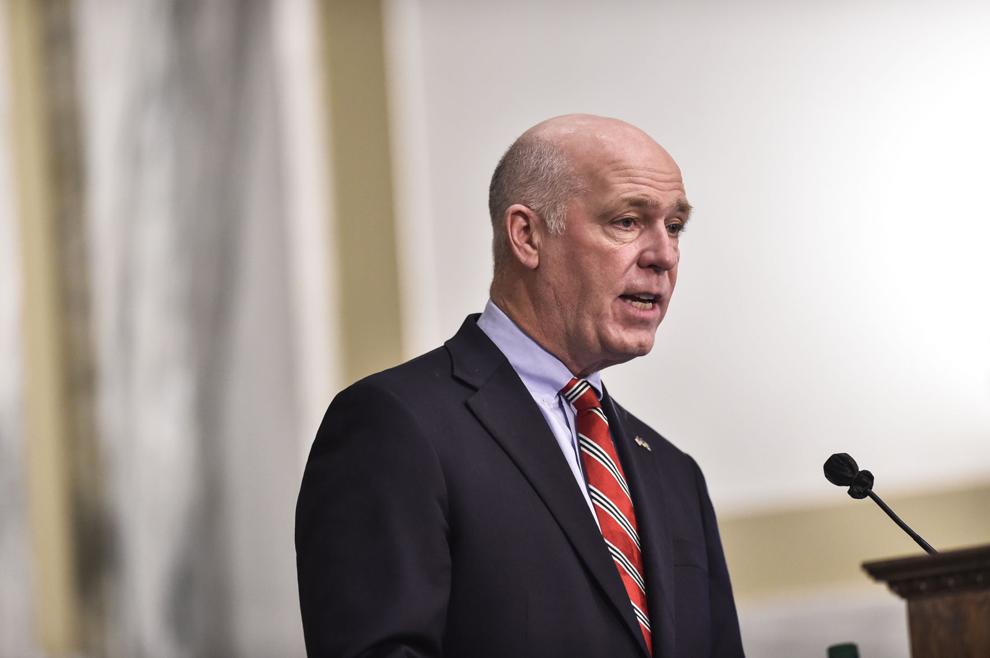 Attorney General Austin Knudsen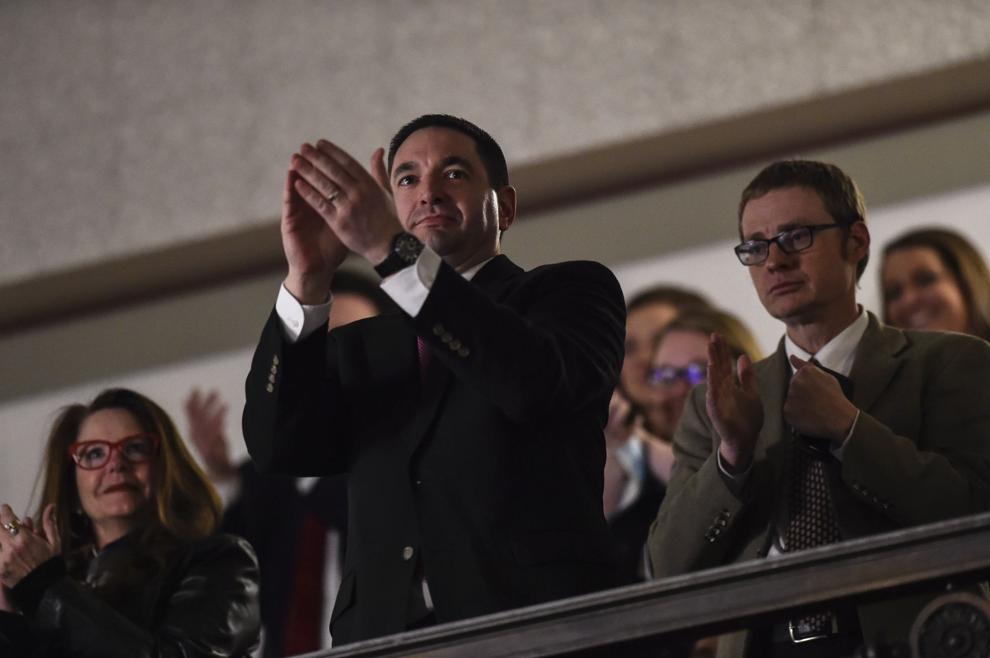 Gov. Greg Gianforte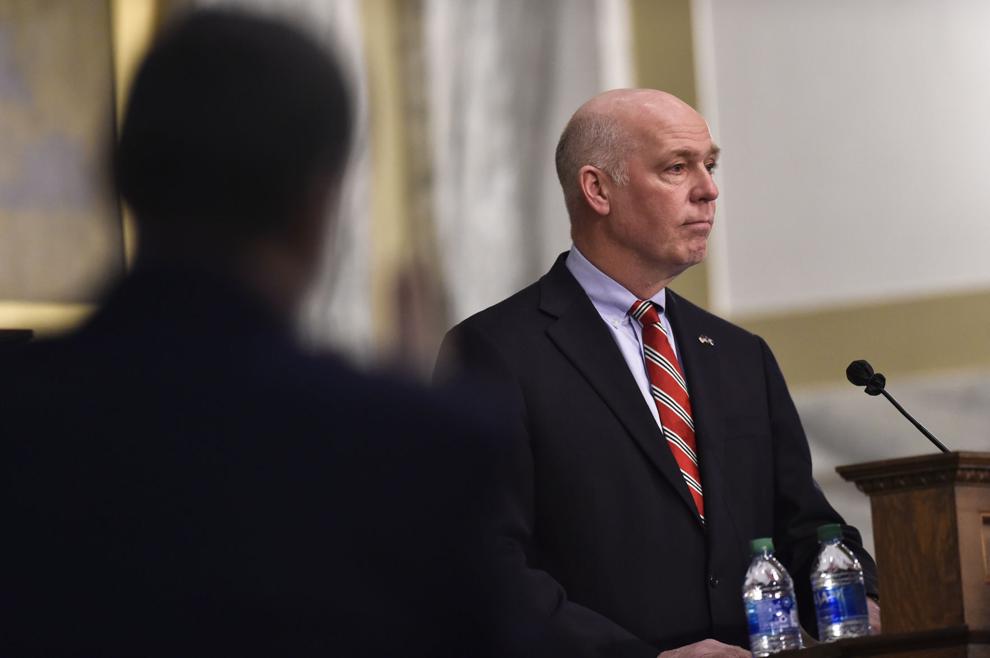 Gov. Greg Gianforte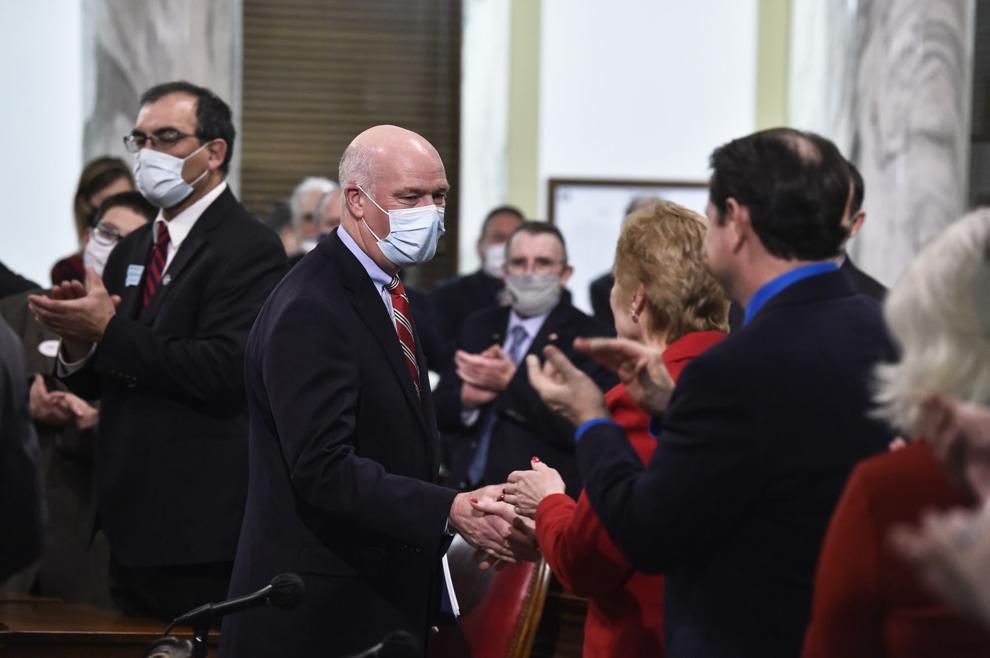 Gov. Greg Gianforte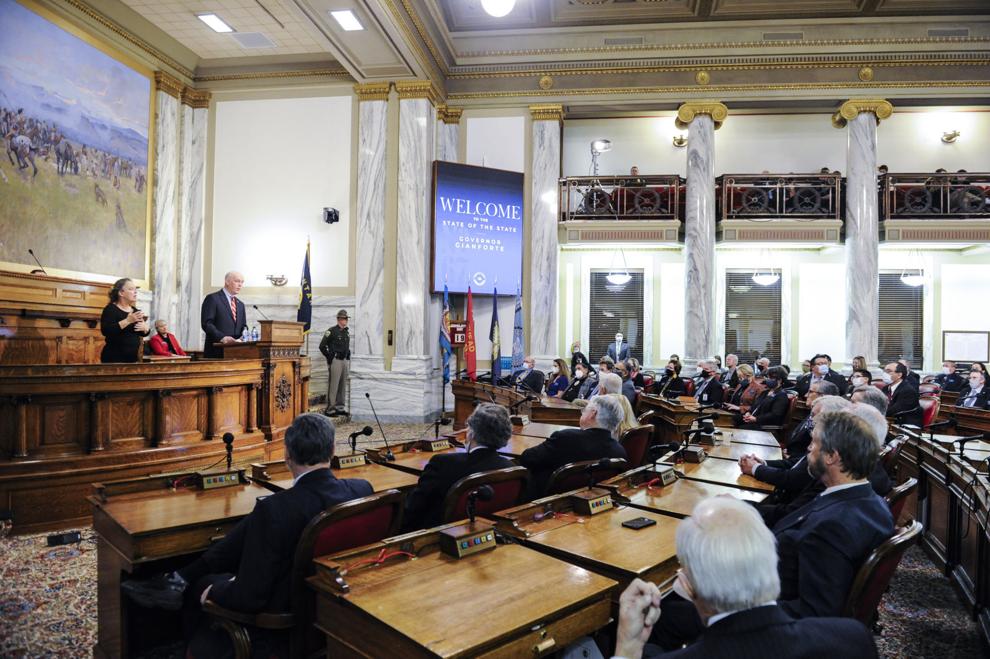 Gov. Greg Gianforte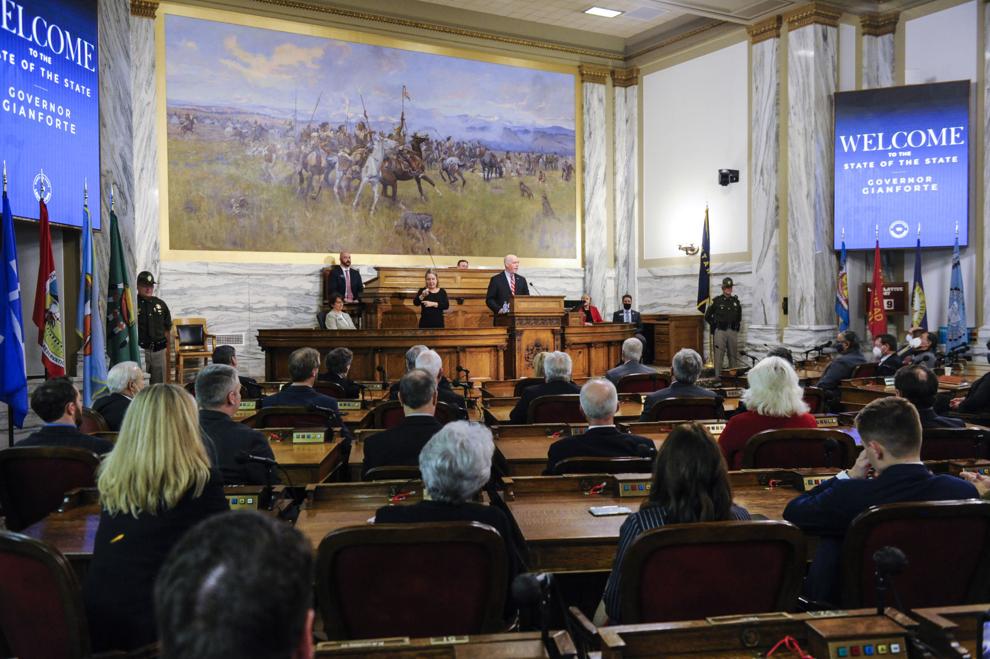 Republican lawmakers give Gov. Greg Gianforte