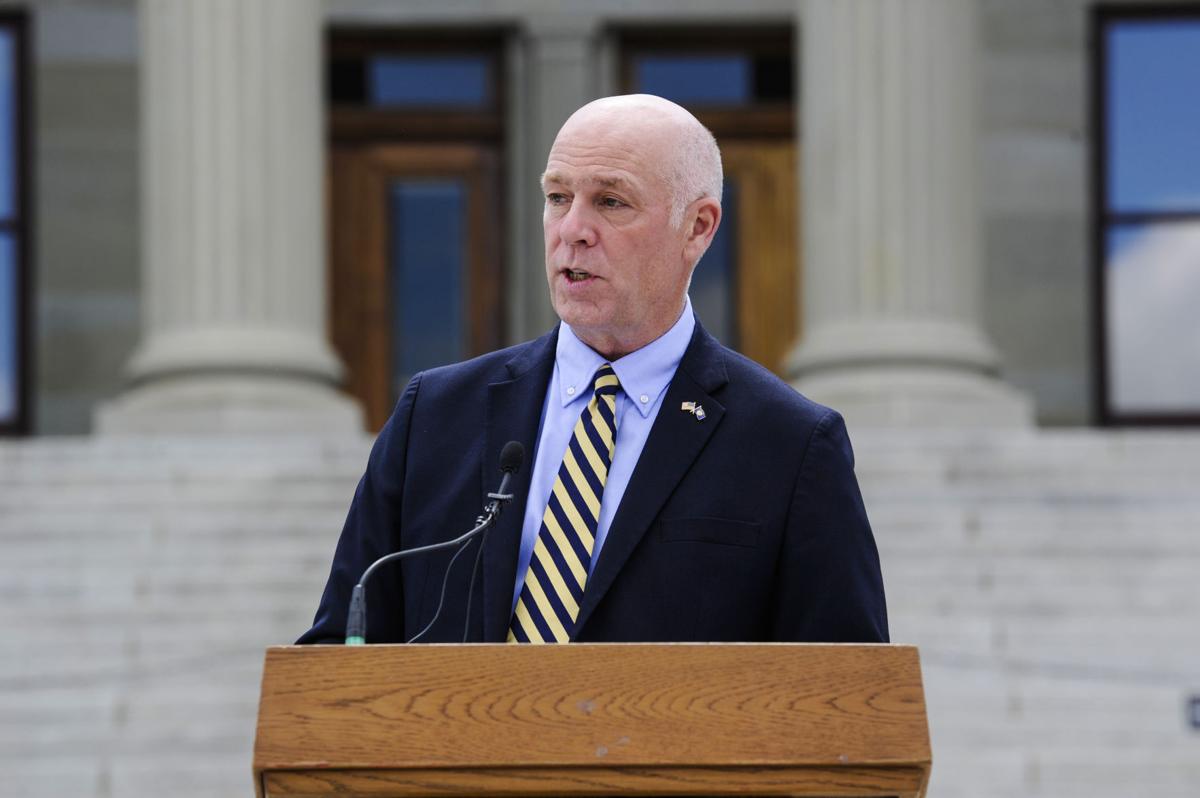 Gov. Greg Gianforte on Friday has formed a panel to review applicants for a vacancy in the Cascade County District Court.
The 10-member advisory council, made up entirely of local community members, includes four attorneys, including a retired District Court judge. The other six are a mix from businesses, law enforcement and education.
Senate Republicans last month voted to not confirm Michele Reinhart Levine, who was appointed to the Eighth Judicial District by former Gov. Steve Bullock, a Democrat. Several GOP lawmakers who opposed her confirmation pointed to her past as a Democratic lawmaker, saying she wouldn't be able to uncouple her past and current roles. Democratic lawmakers who pushed for Levine's confirmation said removing the judge would set off a greater backlog in an already understaffed judicial district.
Gianforte has used such advisory councils to select appointments within his administration. In this context, the panel fills the gap left by the elimination of the Judicial Nomination Commission, a seven-member body that vetted applicants and forwarded three-to-five names to the governor for appointment. That commission was made up of four laypeople selected by the governor, along with two attorneys selected by the Supreme Court and one District Court judge elected by their peers. 
Gianforte's office helped move the legislation that did away with the judicial nomination commission through the Legislature, and former state officials sued the governor the day after he signed it into law, claiming the new law violated the intent by the 1972 constitutional framers who sought to put some space between the governor and his picks for judge. The lawsuit has spawned a public and sprawling dispute between Republican officials and the judicial branch.
A spokesperson for the governor said Friday that Gianforte plans to assemble such councils for each judicial nomination moving forward.
"Comprised of accomplished attorneys and long-time community leaders, the Eighth Judicial District Advisory Council will assist me in identifying exceptional candidates to serve as the district court judge in the Eighth Judicial District," Gianforte said in a press release Friday. "I have charged the advisory council with casting a broad net to identify well-qualified candidates who are committed to the fair, consistent, and objective application of the law and who will interpret laws, not make them from the bench."
Gianforte is accepting applications from and nominations of attorneys in good standing who meet the qualifications for District Court judge as set out by law. Applications close June 1 and Gianforte has committed to name the appointment in July.