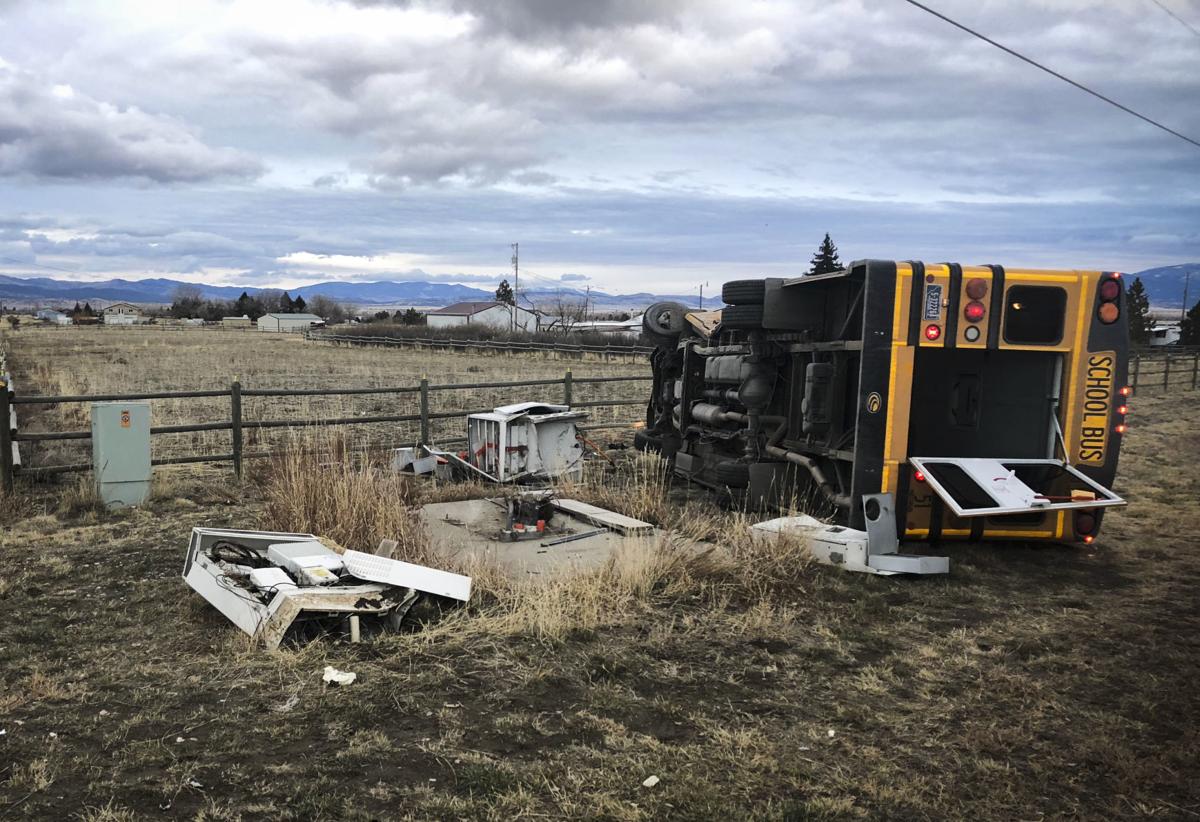 Transportation safety officials say the use of seat belts in a school bus that was involved in a 2017 rollover crash in Helena probably prevented more serious injuries to the two children and two adults inside.
The National Transportation Safety Board this month released a report examining the collision that happened when the 12-seat bus pulled out in front of a pickup truck at the intersection of John G. Mine Road and Green Meadow Drive around 7:15 a.m. Nov. 27, 2017.  
The crash resulted in minor injuries to the occupants and the 18-year-old driver of the truck. The passengers on the bus included a 10-year-old boy, an 11-year-old girl and an aide.
The report concludes that the crash was probably caused by the bus driver's failure to see the truck and that the driver's and passengers' use of seat belts lessened the injuries sustained in the crash.
The report says the 72-year-old bus driver, John Bagley, tested negative for drugs and alcohol and he was not on medication. He was cited for failing to yield. 
The Senate Highway and Transportation Committee recently tabled a bill that would require new school buses purchased in 2020 or later to have seat belts, with some exceptions. The bill was sponsored by Sen. Jill Cohenour, D-East Helena. 
Officials with Helena Public Schools and its contractor for school bus service, First Student, could not be reached Wednesday afternoon for comment. 
Get Government & Politics updates in your inbox!
Stay up-to-date on the latest in local and national government and political topics with our newsletter.