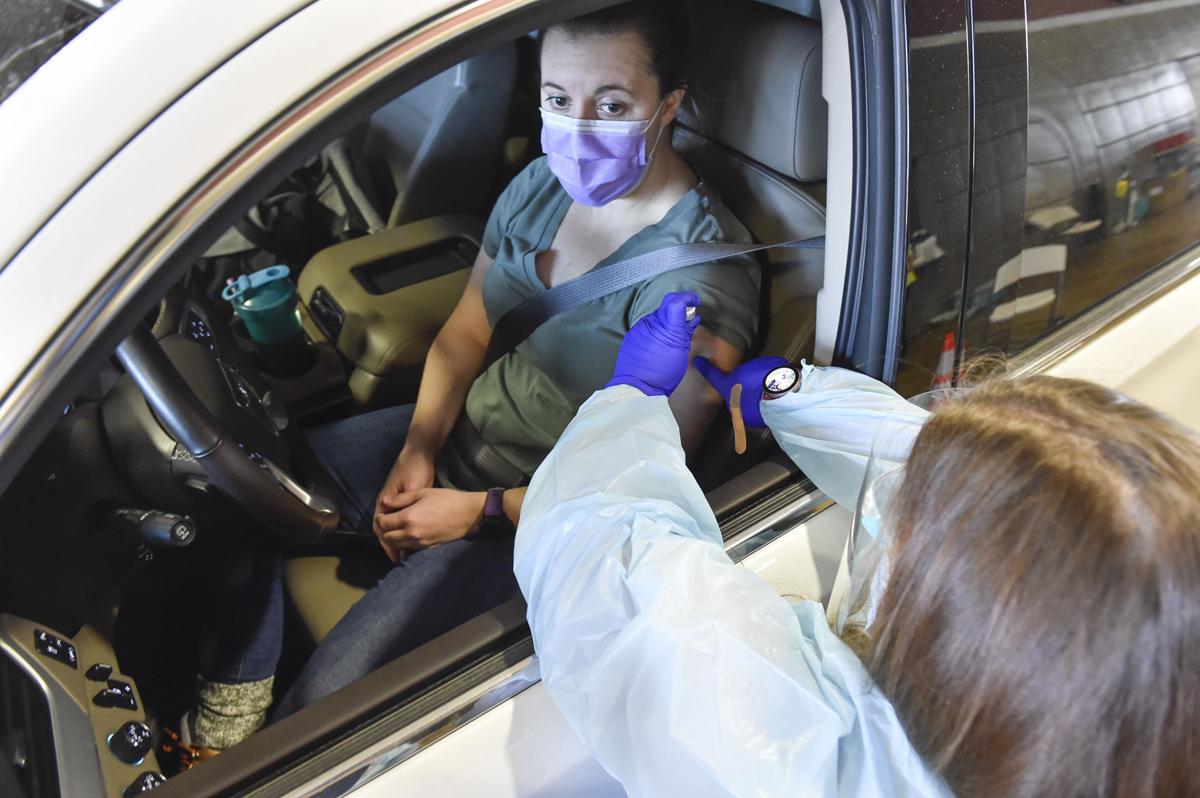 A document released Wednesday by the state health department details the list of health conditions that will prioritize people for vaccination against COVID-19 in the next phase of distribution under changes made by new Republican Gov. Greg Gianforte. 
On Monday, Gianforte said he would adjust Phase 1B of the state's vaccination plan to include those ages 70 and up and people ages 16-69 with specific health conditions. This phase still includes Native Americans, but no longer includes essential workers or those in congregate care and corrections facilities, unless they have specific health conditions.
The list of qualifying health conditions for those ages 16-69 include:
Cancer
Chronic kidney disease
COPD (chronic obstructive pulmonary disease)
Down Syndrome
Heart conditions, such as heart failure, coronary artery disease, or cardiomyopathies
Immunocompromised state (weakened immune system) from solid organ transplant
Severe obesity, with a body mass index higher than 40 kg/m2
Sickle cell disease
Type 1 & 2 Diabetes mellitus
The document also says that on a case-by-case basis, medical providers may include individuals with other conditions that place them at elevated risk for COVID-19 related complications.
The document also noted that there likely won't be enough doses to vaccinate everyone in this group, the population of which is estimated at 250,000, right away. 
"Messaging to the public regarding the initiation of 1B will need to be clear that vaccine supplies are limited and may not be immediately available to all who may qualify," according to the document. The phase is expected to start in mid-January and run through mid-March.
Gianforte said during the Tuesday press conference that he would not lift the statewide mask mandate until the 1B group is vaccinated and the state Legislature sends him a bill that will protect businesses, churches, nonprofits and other organizations that follow public health guidelines from lawsuits over exposure to COVID-19.
So far about 63% of the state's 25,000 initial doses have been administered under Phase 1A, according to the document.
The current phase also includes efforts to vaccinate residents at long-term care and assisted-living facilities. Efforts have started at about 25 facilities, according to the document, through a partnership with pharmacies affiliated with CVS and Walgreens. Doses are expected to be administrated at facilities that haven't already had vaccinations no later than Jan. 24.
Phase 1C now includes front-line essential workers, those age 60 and up, people in congregate care and correction facilities and those ages 16-59 with the following medical conditions:
Asthma (moderate-to-severe)
Cerebrovascular disease (affects blood vessels and blood supply to the brain)
Cystic fibrosis
Hypertension or high blood pressure
Immunocompromised state (weakened immune system) from blood or bone marrow transplant, immune deficiencies, HIV, use of corticosteroids, or use of other immune weakening medicines
Neurologic conditions, such as dementia
Liver disease
Overweight, with a body-mass index of more than 25 kg/m2
Pulmonary fibrosis (having damaged or scarred lung tissues)
Thalassemia (a type of blood disorder)
After Phase 1C, vaccines will be administered to members of the general public who are ages 16 and older and have not been vaccinated.