A bill to strengthen protections for citizens' data and digital communications from unwarranted searches and seizures would put a constitutional amendment on the ballot in 2022.
Senate Bill 203, sponsored by Sen. Ken Bogner, R-Miles City, would ask voters to approve or deny a state constitutional amendment that adds "electronic data and communications" to the areas of peoples' lives that are protected from unreasonable searches and seizures by law enforcement. Bogner told the Senate Judiciary Committee on Tuesday the amendment would bring Article II, Section 11 of the Montana Constitution up to date with the digital age.
The article already protects state citizens from searches and seizures of their person, papers, homes and "effects" by law enforcement without a warrant, largely mirroring the Fourth Amendment in the U.S. Constitution.
"It's no longer about just our papers and effects," Bogner said. "The majority of what we do now is electronic: our finances, our medical information. Our conversations are even being listened to and stored."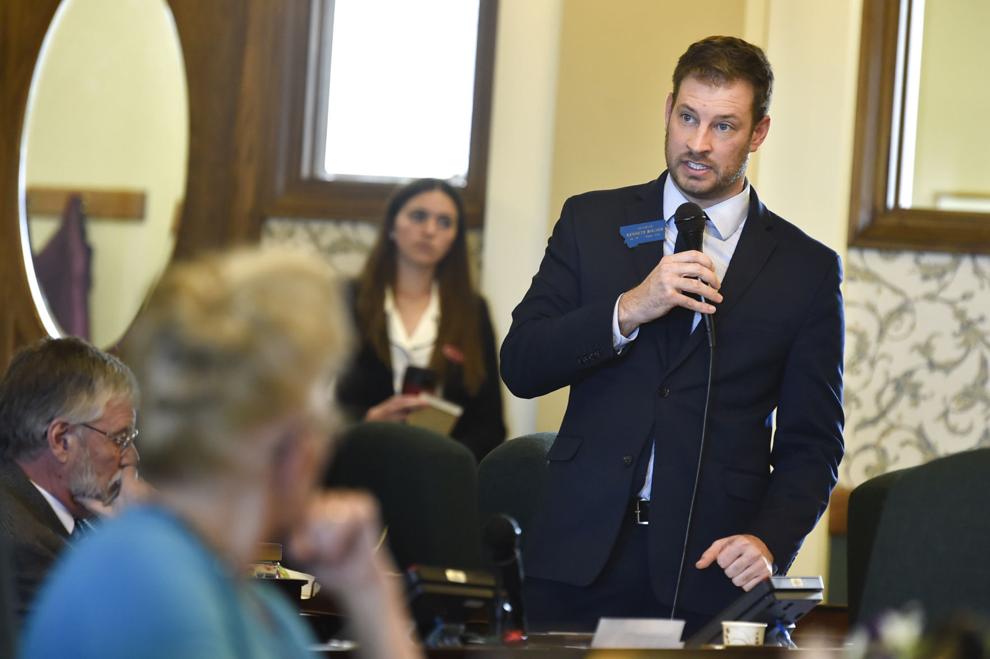 Kendall Cotton, president and chief executive officer, of the free-market think tank The Frontier Institute, said his outfit conducted a survey in October, finding "overwhelming" concerns about privacy when it comes to digital information.
"One issue driving this distrust and concern is that privacy laws are not keeping up with technology," Cotton told the committee. "From our poll we found that 65% of Montanans said they want more protections from government mass surveillance and assurances about how their private info is stored and shared."
Brian Thompson of the Montana County Attorneys Association told the committee prosecutors who reviewed the bill said they believed data and electronic communications are already protected in the language that exists in that section of the Montana Constitution, but added the clarification was welcome. 
"A warrant is always required," Thompson said. "We don't see a true substantive change with this constitutional amendment."
Mark Murphy, representing the Montana Association of Chiefs of Police, said the group offered a "soft opposition" to Bogner's bill because of the protections already offered by the Constitution, but added that the proposal may lead to unintended consequences. Murphy wondered if the amendment might hinder investigations into internet crimes against children, but said he couldn't identify any certain issues.
"What I see in this change is a fairly large opportunity for unintended consequences," he said.
The bill earned praise Tuesday from former Rep. Daniel Zolnikov, a Billings Republican who was among a number of young lawmakers in 2015 to bring legislation aimed at data privacy. In 2013, his bill to require police to get a warrant for cellphone location data was considered a pioneer effort, and led to similar legislation being passed in state Legislatures around the country.
"I am proud to watch Montana continue to expand the privacy rights of our citizens," Zolnikov said in a statement issued by the Senate GOP on Tuesday. "Our nation's leaders in Washington, D.C., could learn a lesson or two from the Montana Legislature on how to work across the aisle and stand up to unchecked government surveillance."
Senate Judiciary Committee Chair Keith Regier, R-Kalispell, said the panel may take action on the bill Wednesday.