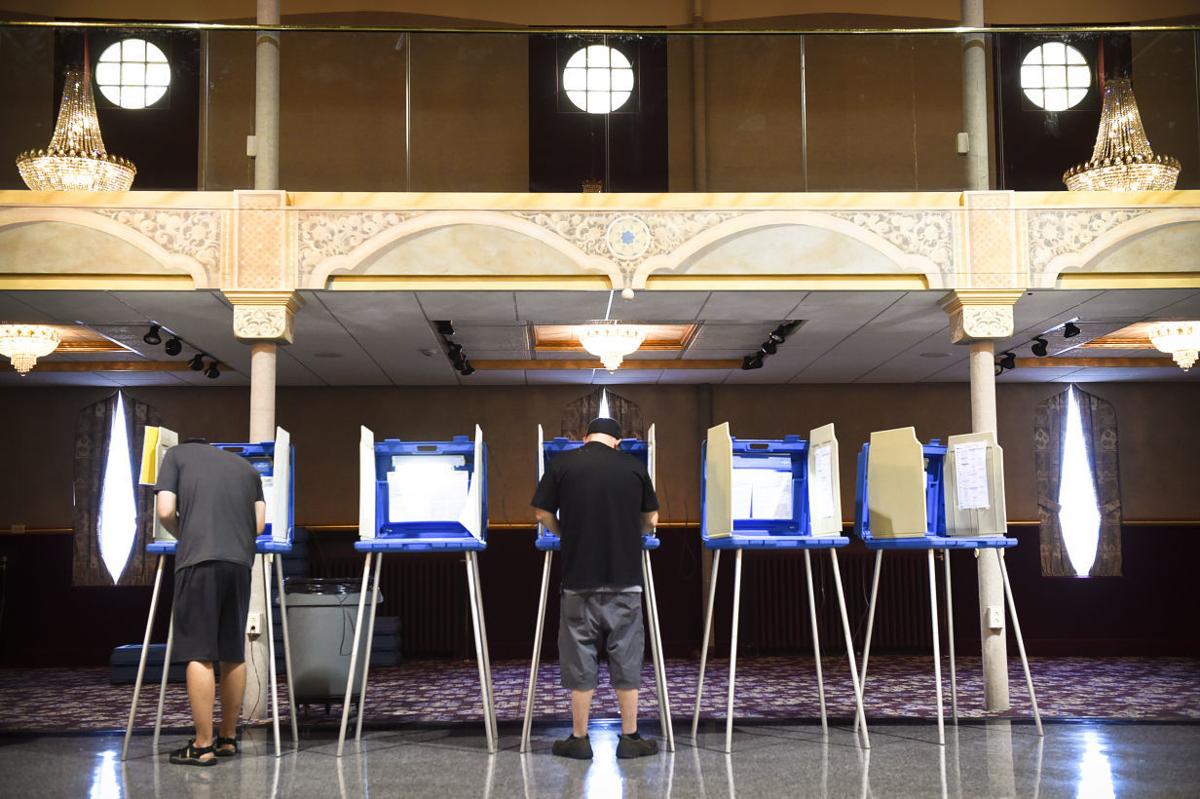 As the filing period to appear on the ballot this year opened Thursday, two of the candidates for U.S. Senate released preliminary fourth-quarter fundraising numbers, including the first glimpse into the fundraising ability of Cora Neumann, a Bozeman resident who has worked in the public lands and public health fields.
Neumann is making her first run for political office. She announced her candidacy Sept. 30, which was at the end of the third fundraising quarter of 2019, so this is the first look at her fundraising support.
Neumann's campaign said Thursday she brought in $460,000, with 2,500 contributions averaging less than $180. Reports are not due until the end of the month and her full filing was not available.
"I'm honored and thrilled by this outpouring of grassroots support from across Montana," Neumann said in a statement Thursday. "As your next senator I'll lead the fight for affordable health care, cheaper prescription drugs and better economic opportunities for every Montanan."
The incumbent Republican in the U.S. Senate race is Steve Daines, who is seeking is second term. 
Third-quarter reports from 2019 show Daines leading, by far, all the Democrats in the race. He had pulled in nearly $5.3 million total for his campaign. Daines also reported having $4.18 million in the bank, a significant war chest.
Mues, who said he filed to appear on the ballot from the Teamsters office in Billings on Thursday, said he's raised  about $135,000 between the the third and fourth quarters of last year. Mues went on a leave of absence for a good portion of the fourth quarter to deal with a family medical emergency. A political newcomer like Neumann, Mues pulled in $101,000 in his first quarter, including $18,000 in loans to his campaign.
On Thursday Mues said he's very pleased with how fundraising has gone so far and he believes he's the most qualified candidate.
"There's really been an outpouring of support," Mues said. "Both candidates are hoping that celebrity and out-of-state millions obscure for Montanans who is the most qualified candidate and who is the only candidate who can beat Sen. Daines."
By the end of September last year, Collins had raised $176,000. He did not have fourth-quarter numbers available Thursday.
Lee Banville, a political analyst and professor at the University of Montana, said that the media and political activists look to financial donations as a way to gauge the appeal and strength of a candidate and that Neumann's totals can help set the tone of the race.
"This is a strong declaration of organization and depth of support," Banville said.
Without the full filing, it's impossible to tell yet where Neumann's money has come from in terms of contributions from Montanans versus people living out of state. While a large amount of out-of-state money could be something for which opponents criticize Neumann, Banville said money is still money and can generate more.
"You need money to reach out to people who don't know who you are to make your pitch," Banville said. "At this point you're making that pitch to people that donate money, to people who potentially vote in the primary. At this point you're making that pitch at the introductory level."
Earlier in the week, Mues issued a letter to his opponents proposing 13 primary debates, saying that would give Montanans an opportunity to learn about the candidates. Mues has emphasized his experience as a veteran who served in a combat zone, as the U.S. and Iran have come close to the brink of war.
Many Democrats, both in and out of Montana, had encouraged Gov. Steve Bullock, who last month ended his presidential bid, to run for the Senate here, thinking he would be the strongest candidate to beat Daines. Bullock has sworn off a Senate run over and over, saying it's not for him.
Get Government & Politics updates in your inbox!
Stay up-to-date on the latest in local and national government and political topics with our newsletter.