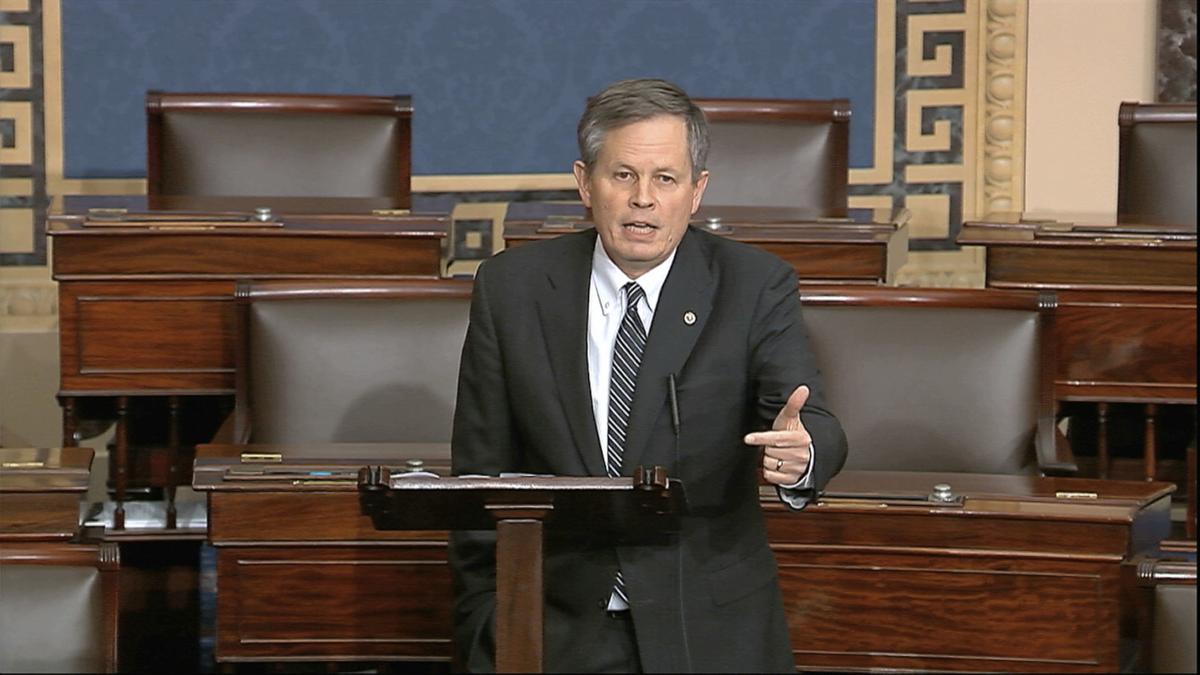 Montana's Republican senator has introduced a bill aimed at helping workers nationwide who lose their jobs because of COVID-19 keep their health insurance during the pandemic.
A bill introduced by Sen. Steve Daines will allow employees to stay on an employer-sponsored health plan and pay their current premiums even after they lose their jobs due to COVID-19. The federal government would reimburse employers up to 85% of the cost of the plan, depending on what the employer already contributed to the employees' insurance premiums. The assistance would last through December.
The Department of Treasury would implement the funding using a quarterly payroll tax credit, through which employers could be reimbursed for their premium contributions. Reimbursement payments could be advanced, according to Daines' communications director Katie Schoettler. 
Not all employees pay 15% of their plan premiums. In 2019, premium contributions by workers averaged about 18% for single coverage and 30% for family coverage, according to the Kaiser Family Foundation.
Normally, if employees leave or loss a job, they can choose to keep the employer-sponsored health insurance by paying all of the costs, including the amount the employer was paying through the Consolidated Omnibus Budget Reconciliation Act, or COBRA.
Through the bill, employees could keep their health insurance coverage through COBRA, without paying more than they did when they were employed. Those former employees could pass on the workplace insurance offer and buy coverage on the health insurance market place created by the Affordable Care Act, according to the bill.
In 2018, the average yearly employer contribution for health insurance in Montana was $6,862 for single coverage and $14,402 for family coverage, according to the Kaiser Family Foundation. That's an employer contribution of $572 and $1,200 a month that employees would have to pay through COBRA if they left or lost their job.
The bill could also help employees keep the plan they have, including keeping their doctors, co-pays, deductibles and more, according to Schoettler.
The bill's introduction comes as Congress approaches its August recess. It's also days ahead of the expiration of assistance provided by the CARES Act, like the extra $600 federal supplement intended for state unemployment insurance benefits.
"Working Montanans and their families are facing serious hardships because of the COVID-19 pandemic including losing their jobs and their health insurance," Daines said in a press release. "That's why I'm fighting to help ensure Montanans can keep their health coverage if they lose their job because of COVID-19. Montanans shouldn't be worried about not having health insurance as we're dealing with a global pandemic."
Daines aims to include the bill's language into the Health Economic Assistance, Liability Protection and Schools Act, or HEALS, which is now being crafted in the Senate.
Concerned about COVID-19?
Sign up now to get the most recent coronavirus headlines and other important local and national news sent to your email inbox daily.