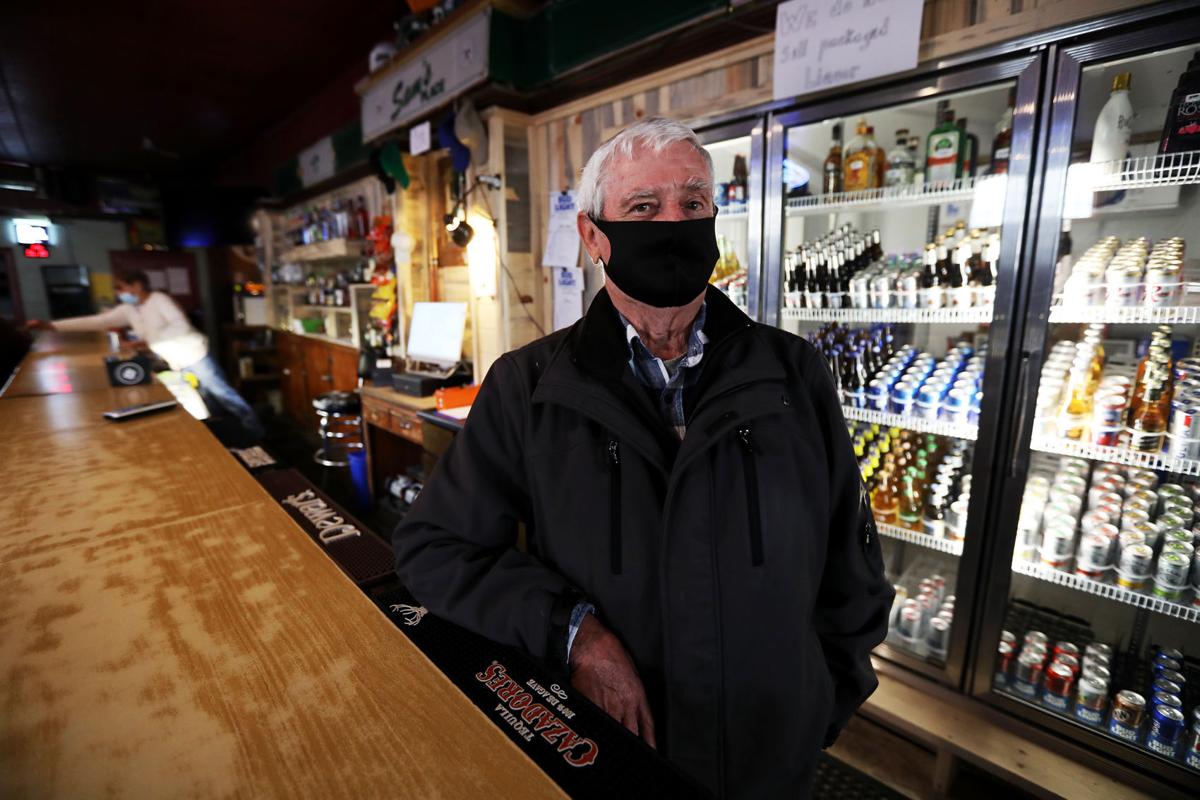 Lawmakers on the House Business and Labor Committee advanced a bill Tuesday that gives businesses, churches, nonprofits and other organizations in the state liability protections over exposure to COVID-19. 
Republican Gov. Greg Gianforte has said legislation like Senate Bill 65 reaching his desk is one of the necessary benchmarks to his lifting a statewide mask mandate meant to slow the spread of the coronavirus. The other metric is more widespread vaccinations.
Big Sky Lede is a dive into the stories about how government and politics drive the direction of Montana. This podcast is from the reporters o…
The bill from Sen. Steve Fitzpatrick, R-Great Falls passed on a 12-8 vote. It now heads to the full House, and the Senate will have to concur with changes made in the House.
Gianforte said last week he would need a final bill to reach his desk before saying if he'd sign it, but added he's optimistic so far.
"We've been tracking the bill, and we're encouraged by the progress, but ultimately I'd have to see what text actually emerges from the legislative process," Gianforte said Friday.
Rep. Ed Buttrey, R-Great Falls, emphasized in a GOP caucus meeting before the vote, "If we want to get to a point where we can lift the mask mandate, this is an essential part of that."
Changes to the bill made Tuesday include removing a provision that would have made it retroactive. The amendment also added optometrists and assisted living facilities to health care professionals and providers covered under the legislation, among other changes.
Rep. Katie Sullivan, D-Missoula, voted against the bill, saying it's repetitive of existing statute.
"My understanding is that we already have protections in the law for businesses that will help prevent them from frivolous lawsuits during the COVID-19 pandemic," Sullivan said.
That sentiment was somewhat echoed by Rep. Steven Galloway, R-Great Falls, though he supported the bill.
"This has been a difficult issue. We've had a lot of input from our constituents," Galloway said. " ... There is a lot of statute already pertaining to this that gives us most of the coverage, this just gets it a little more clarified and a little more detailed and I think it'll be reassuring to the public to know that we've worked on this diligently to make sure those things are clarified."
In the caucus before the committee voted, Rep. Mark Noland, a Bigfork Republican who chairs the committee, said he and others have heard from many constitutes that the bill might be an overreach and not helping, but Noland said he believed it would aid in businesses opening more by removing fears of being sued.