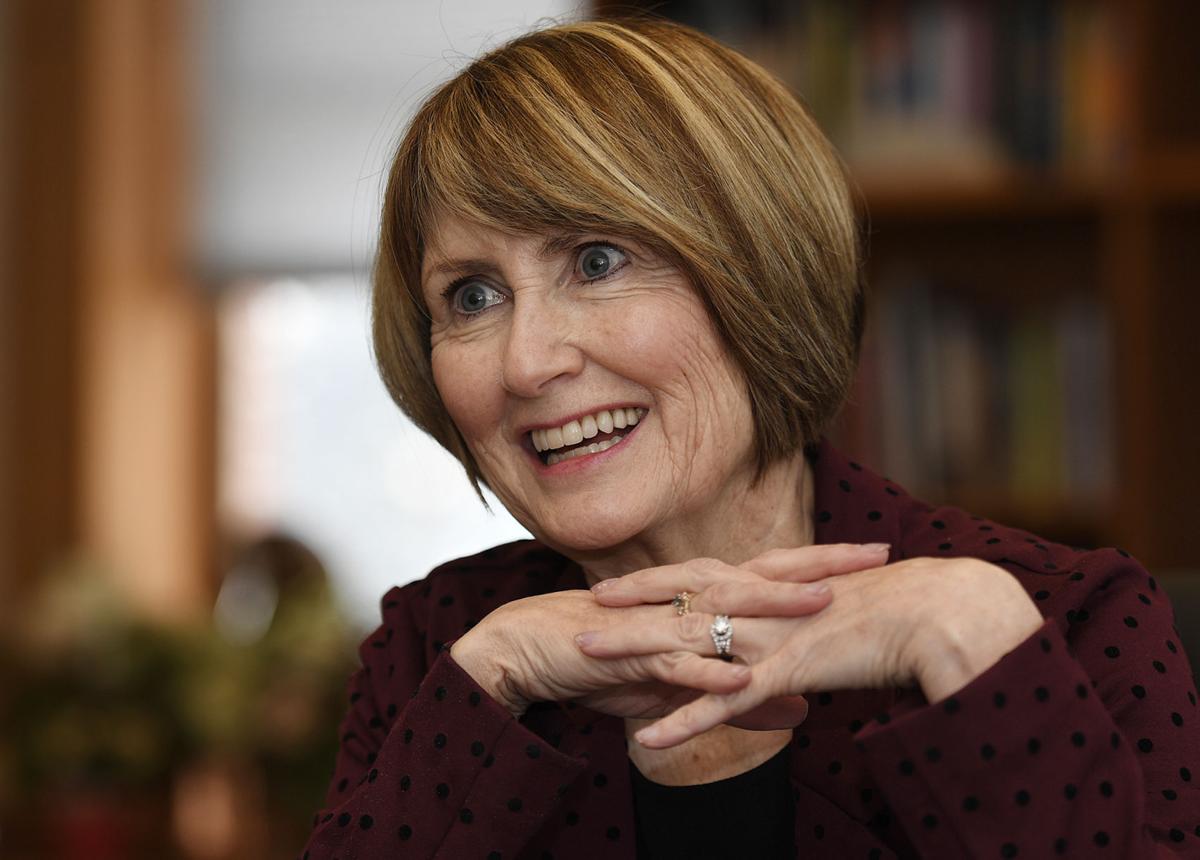 The fifth commissioner and chair will play a critical role in resolving disputes between the four other commissioners, two of whom were appointed by Democrats in the state Legislature and two appointed by Republicans. 
The other commissioners are Jeff Essmann, appointed by Senate Majority Leader Fred Thomas, R-Stevensville; Joe Lamson, appointed by Senate Minority Leader Jon Sesso, D-Butte; Dan Stusek, appointed by House Majority Leader Brad Tschida, R-Missoula; and Kendra Miller, appointed by House Minority Leader Casey Schreiner, D-Great Falls.
Essmann, a former state representative from Billings who attended the court's meeting Tuesday, had called for more time to allow public comment on the court's suggestions, which also included former U.S. Magistrate Judge Carolyn Ostby, of Billings.
"There is no need for haste in your decision," Essmann said, noting the commission will not start its work in earnest until the fall and that census results will not be available for another 22 months. "We have some time to use a rigorous process and allow meaningful participation."
Though Justice Laurie McKinnon made a motion to allow for a longer process and more public comment, the court did not approve the suggestion and then selected Stearns. McKinnon and Justice Beth Baker voted for Ostby, but both said they supported Stearns as well. Baker called for gender equality on the board, which after Stearns' appointment has two women and three men.
Justice Dirk Sandefur suggested Stearns during the meeting. He praised her resume, saying he thought Stearns would be "an ideal nonpartisan leader."
McKinnon asked if Stearns had experience as a mediator, and Chief Justice Mike McGrath said he viewed the higher education commissioner post as "the hardest position in terms of resolving difficult, hard-pressed decisions." Stearns held the job from 2003-2012.
Stearns also served as interim president of the University of Montana from late 2016 to early 2018. She has also been the head of the university's Alumni Association and University Relations. The Glendive native has several degrees from UM, including a bachelor's in English and history, as well as a doctorate in educational administration and supervisions.
McGrath opposed extending the process, saying other commission members did not undergo the same scrutiny that an extended comment period might allow for the names put forward by the court Tuesday. McGrath said changing the process could also open it up to politicization.
Stearns did not apply when the commission solicited applications. In a May 13 meeting, the two Republicans and two Democrats could not decide on a chair because of concerns about partisanship, triggering the court to make the selection.
After the meeting, Essmann said he hopes Stearns will be a "neutral arbiter" and that he was disappointed the court did not allow for more comment.
The court has picked the fifth member of the commission, which meets every 10 years with the U.S. Census cycle, almost every time since the 1970s after members could not agree on their chairperson.