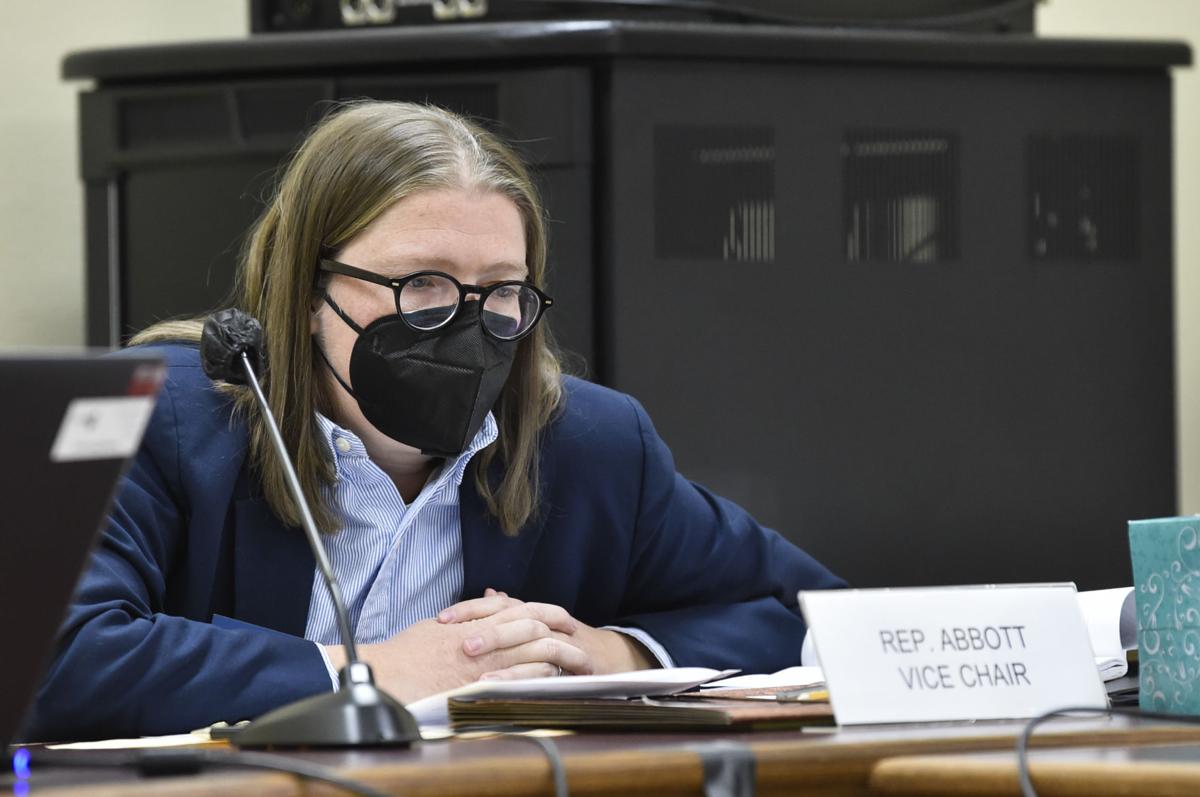 The American Civil Liberties Union (ACLU), the Human Rights Campaign (HRC) and dozens of Montana civil rights groups have joined in opposition to HB 112 and House Bill 113, both of which are pieces of anti-trans legislation.
The Judiciary Committee will vote on HB 113 on Friday morning.
The HRC is the largest LGBTQ+ organization in the country. A Montana coalition against anti-transgender legislation, called the Free and Fair Coalition, is comprised of the Montana Human Rights Network, Montana Women Vote, ACLU of Montana, Empower Montana, Forward Montana, the Montana Coalition Against Domestic and Sexual Violence, the Montana Gender Alliance, the Montana Chapter of the National Social Workers Association, the Montana Racial Equity Project, the Indigenous Organizers Collective, Planned Parenthood of Montana, Pride Foundation, and TransVisible Montana.
On Thursday afternoon, after the judiciary committee's vote, the Free and Fair Coalition held a press call discussion action against the bills. House minority leader Kim Abbott, D-Helena, several activists, representatives from some of the coalition organizations and a business leader were part of the call.
Abbott spoke both against the legislation and questioned the priorities of the Republican Party. Montana is the first state this year to give serious consideration to new anti-transgender legislation.
"We should be laser focused on creating economic opportunity, no matter where you live in the state, no matter what age you are, for every individual family," Abbott said. "Instead what we see Republicans prioritizing in just the third week of the session is undercutting the freedoms and rights of Montanans and presenting policies that do the opposite of creating economic opportunity."
Several people on the call noted that North Carolina suffered severe economic fallout with the passage of a bill that dealt with which restrooms transgender people could use. The bill was later repealed. Idaho House Bill 500, similar to HB 112, is pending in the courts and notably caused the NCAA to threaten to pull championship sporting events for the state. 
Abbott also vowed the support of state Democrats toward efforts directed at defeating the two pieces of legislation.
"I want the trans community particularly, but all Montanans to know that our caucus stands united in deep opposition to these attacks," Abbott said. "We hope we can defeat them. If not in committee, then on the floor and we're going to work really hard to use every tool we have to knock these back."
She went on to mention one of those tools is a newly-signed executive order by President Joe Biden. The order, called, "Preventing and Combating Discrimination on the Basis of Gender Identity or Sexual Orientation" directed federal agencies to implement the U.S. Supreme Court's ruling in Bostock v. Clayton County, which found anti-LGBTQ discrimination is sex discrimination and illegal in workplace environments, citing Title VII of the Civil Rights Act of 1964.
Several other federal court cases have used the Bostock ruling in Title IX cases and the text of the executive order specifically mentions athletics and healthcare. 
This is notable for several reasons, one of which is that Montana could lose federal education funding; the state received around $484 million last year. The federal government has successfully pressured states and municipalities considering legislation it sees as discriminatory in the past with loss of funding. 
Courts have also consistently ruled against legislation such as HB 112 and HB 113, including HB 500 in Idaho, which received preliminary injunction in August.
"The United State's constitution forbids state governments from passing laws that target people on the basis of, for example, their gender identity," Cathryn Oakley, who is the state legislative director for the HRC, said during the media call.
The Trevor Project, a national non-profit LGBTQ advocacy group, also issued a statement Thursday after the movement of the bill through the judiciary committee.
"It is unconscionable that Montana lawmakers are focused on restricting transgender and nonbinary youth's ability to play school sports in the midst of an unprecedented global pandemic and economic turmoil. Transgender students, like all students, deserve the chance to learn teamwork and to build self-esteem and a sense of belonging with their peers through sports," Sam Brinton, VP of advocacy and government affairs for The Trevor Project, said in a statement.
Outside of lawmakers and civil rights groups, the Free and Fair Coalition also stated one of its primary goals is to uplift the voices of transgender children, transgender adults and the families that would be impacted by this legislation.
One of those voices was that of Jamie Gabrielli, whose son is transgender.
"HB 113 will force courageous kids like my son who are living in pain and dysphoria to wait and suffer longer before they get help," Gabrielli said. "Making necessary medical care that trans kids rely on illegal does not protect them. Rather, they protect these misguided intentions would case many kids, including mine, irrevocable harm."
Former University of Montana cross country runner June Eastwood also lent her voice for the coalition. Eastwood, a Belgrade High School graduate who now lives in Missoula, became the first transgender woman to compete in NCAA Division I women's cross country in 2019.
"House Bill 112 will only cause harm and suffering and promote misinformation about transgender Montanans," Eastwood read in a statement she sent to the house judiciary committee as testimony. "I believe in Montana and I believe that we do not want to pass legislation that would make us into a discriminatory, hateful state."
Jordan Hansen covers a bunch of stuff for the Missoulian and 406 Sports. Shout at him on Twitter @jordyhansen or shoot him an email at Jordan.Hansen@406mtsports.com