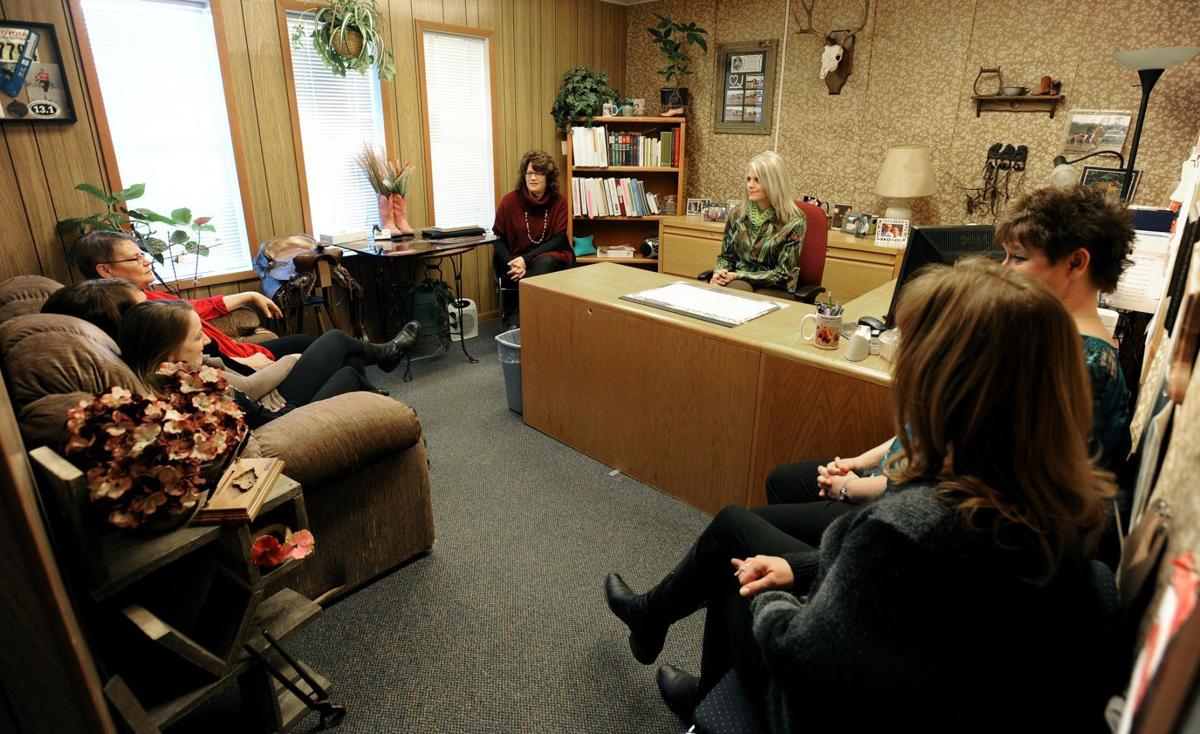 Caseworkers in Montana have a new way to discuss and get help on some of the most complex child abuse and neglect cases in the state, as well as get additional training.
The Child and Family Services ECHO project, launched in February, connects medical experts from the University of Montana's Center for Children, Families and Workforce Development, the Billings Clinic and child protective services caseworkers statewide.
The participants come together on a 90-minute call once a month for a training session and to discuss the specifics of a difficult situation from a pool of cases submitted by child protection specialists statewide.
ECHO stands for Extension for Community Healthcare Outcomes.
"There are a lot of professionals giving us a lot of their valued time and input, not only in the medical profession, but you have therapists and you also have the University of Montana, who has been a big contributor to this as well. We're very lucky to have this," said Samantha Kitzenberg, supervisor of the Child and Family Services office in Hardin.
The project is paid for by a Billings Clinic ECHO grant and the UM Center. It does not spend additional health department money, director Sheila Hogan said.
The Child and Family Services Division of the state health department has struggled in recent years as the number of abused or neglected children has increased. Under increasingly high workloads, caseworker turnover has increased.
The added input and feedback from the ECHO project, announced by Gov. Steve Bullock on Thursday, is intended to help caseworkers get more experience and feedback in the decisions they make, Hogan said.
"Ultimately, the goal is to utilize the group's collective expertise to make meaningful recommendations for caseworkers who work on these very complex cases daily," Hogan said.
On the first 90-minute ECHO call in February, Kitzenberg presented a case from the Hardin office. It involved a child who'd been exposed to extreme trauma in the past and is still dealing with symptoms.
"It's a case we've been struggling with that we just wanted some more direction with," Kitzenberg said. "We thought it was a case that would be beneficial to get feedback from this expert panel.
On the call, caseworkers and others were able to ask questions and provide suggestions as a collaborative team. Kitzenberg had two of her four caseworkers on the call; one is directly involved with the case that was discussed.
"It was very beneficial to her specifically," Kitzenberg said. "We were able to follow up with some of those recommendations right away."
The call also gives caseworkers access to specialists and research that might not be available in some of Montana's more rural communities, Kitzenberg said.
Cases are sent in advance to the "hub," as Billings Clinic's Dr. Mariela Herrera calls it, before the call so members can review the issues and be prepared.
Anything too specific or other identifying factors are left out due to privacy concerns. After the call, the experts on the call are available for direct follow-up about specific situations.
The other component of the calls is training. For this project, a team of experts spends about 30 minutes discussing issues requested by caseworkers around the state. The team includes a psychologist, psychiatrist, psychopharmacologist, occupational therapist, social worker and member of the child protective services division. Some members are from Montana and others are nationally noted doctors.
The February call covered brain trauma in children. Other topics requested by caseworkers include things like the effects of trauma; attachment issues with children; how to help caregivers respond to a child's behavior and how to advocate for children's mental health treatment.
The University of Montana's Center for Children, Families and Workforce Development is also participating in the training sessions.
"Having a team of experts who are armed with the latest research is a tremendous asset," said Dr. Ryan Tolleson Knee, the center's director. "Using available web-based technology, we can support families and practitioners anywhere in the state no matter how remote."
Kitzenberg hopes to see improved relationships that result in better care for children.
"I think we are going to see an overall improvement with the communication between service providers, caregivers, our services to our children because there's specifics to treatment plans for the children, an overall improvement in the quality of care and the connections we establish," Kitzenberg said.