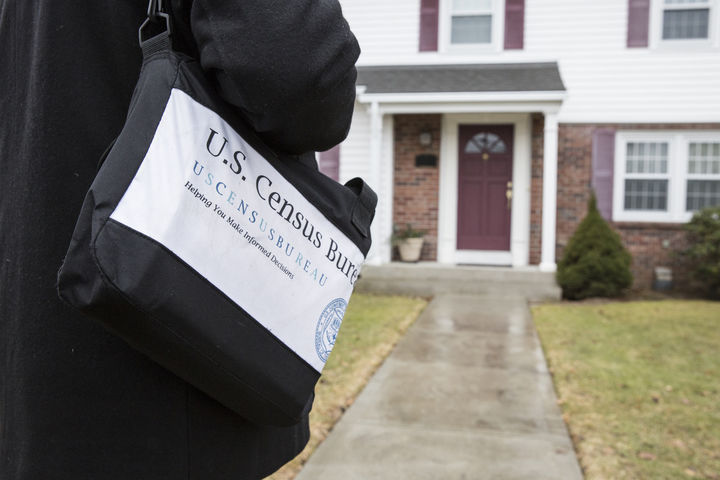 "From the numbers I've been seeing, the Census remains on track for operations in the spring," said Josh Manning, a media specialist for the Dallas Regional Census Office who is working on the census in Montana. "The Census is a huge operation. We want a huge hiring pool."
The recruitment push that kicked off this week is for spring field operations in Montana, hiring the people who will go door-to-door reminding people to fill out the census. Those positions are called enumerators. No one has been hired for those jobs yet, Manning said, but the application period is open.
The Census just finished a fall address verification process, in which it hired 500 workers to canvas around the state. Those jobs are over now, but Manning said people are encouraged to re-apply for the spring enumerator positions.
The number of people that the Census hopes to hire in Montana "changes daily based on the need of the Census and number of people coming through the system," Manning said, explaining he could not provide an exact figure.
He did say, however, there were 670 enumerators in Montana for the 2010 Census and the hope is to hire three times that amount for next year.
"But having more would make spring 2020 operations go smoother," Manning added. "The intent is to hire thousands of people in Montana."
In Montana, Manning said there are four partnership specialists and a tribal specialist. That makes five people in the state, plus Manning, doing outreach work. That's in addition to promotional efforts from the state Department of Commerce and Montana Census Complete Count Committee.
For comparison, Manning said, North Dakota has three partnership specialists and two tribal media specialists.
"We're on pace with North Dakota, which is chasing the same goal we are," Manning said. "Wyoming has four or five. ... Montana is getting covered."
Montana also faces other hiring challenges, like the FBI fingerprint, part of the background check that might require a long drive for some applicants.
While Manning said applications are coming in for the spring jobs in Montana, he didn't have a figure for how many have been submitted.
"It changes every day. If we give one now, it'll change tomorrow," Manning said.
He did acknowledge some areas of the state may be lagging.
"Sure, there are issues. It's hard to get rural folks to apply because they're just not getting the message we're hiring," Manning said. "In Eastern Montana we just don't have the same wages as the natural gas employers down there. … You just can't compete with people who are making $120,000-$150,000 a year."
Lt. Gov. Mike Cooney, who chairs the Montana Census Complete Count Committee, expects some challenge to find workers, but he said the competitive pay and flexible hours should help with recruitment.
"With unemployment in Montana being where it is, it does concern us that our workforce for this may be fairly limited," Cooney said. "(But) you can work these jobs in your spare time for the number of hours you want to work. It really does give opportunities to Montanans who may not want full-time work and may want to earn a little extra cash or maybe have another part-time job."
Get Government & Politics updates in your inbox!
Stay up-to-date on the latest in local and national government and political topics with our newsletter.