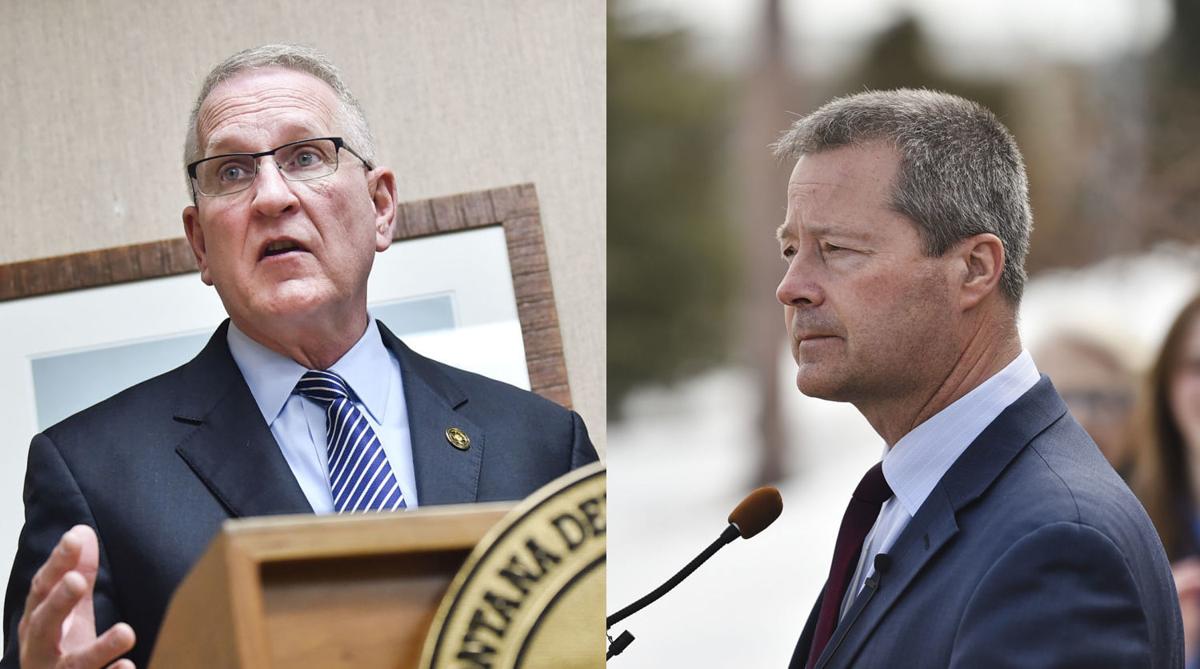 Carroll College will host a debate this month between two of the three candidates seeking the Republican nomination for Montana governor.
A statement distributed Thursday by Attorney General Tim Fox's campaign says the debate will be held at 6 p.m. on Nov. 26 and will feature Fox and state Sen. Al Olszewski.
The third GOP candidate, U.S. Rep. Greg Gianforte, previously said he could not attend during Thanksgiving week.
The Lewis and Clark County Republican Central Committee was the debate's original sponsor but decided to postpone its involvement until all three candidates could attend.
Chato Hazelbaker, the vice president of enrollment management and marketing at Carroll College, said Thursday that the candidates approached the college to host the forum.
Carroll College's role is as a venue, Hazelbaker said in an email. He also said that the college was only asked by the campaigns about the Nov. 26 date and not others options. The Lewis and Clark Central Committee said earlier this week that the candidates attempted to decide on a date before presenting options to the committee.
However, only Fox and Olszewski said they could attend the Nov. 26 debate and the central committee said Monday it knew when it invited candidates to the debate that it was unlikely Gianforte could attend. Gianforte and Fox have both said they've committed to a January debate hosted by the Yellowstone County Republican Central Committee.
The college "had no role in inviting candidates, setting the format or in the promotion of the debate," Hazelbaker said. The debate rules were determined after negotiation between the candidates.
"… The campaigns have graciously provided some opportunities for our faculty and students to be involved," Hazelbaker said.
Carroll has an existing political activity policy that Hazelbaker said was used to vet the decision to host the forum.
"We'd be happy to host future debates from either party. Our hosting of this debate does not imply support for any candidate or a party preference, rather is a service to the community and unique opportunity for our students," he said.
Democratic Gov. Steve Bullock can't seek re-election because of term limits, leaving the 2020 governor's race open. Four Democrats are competing for their party's nomination.