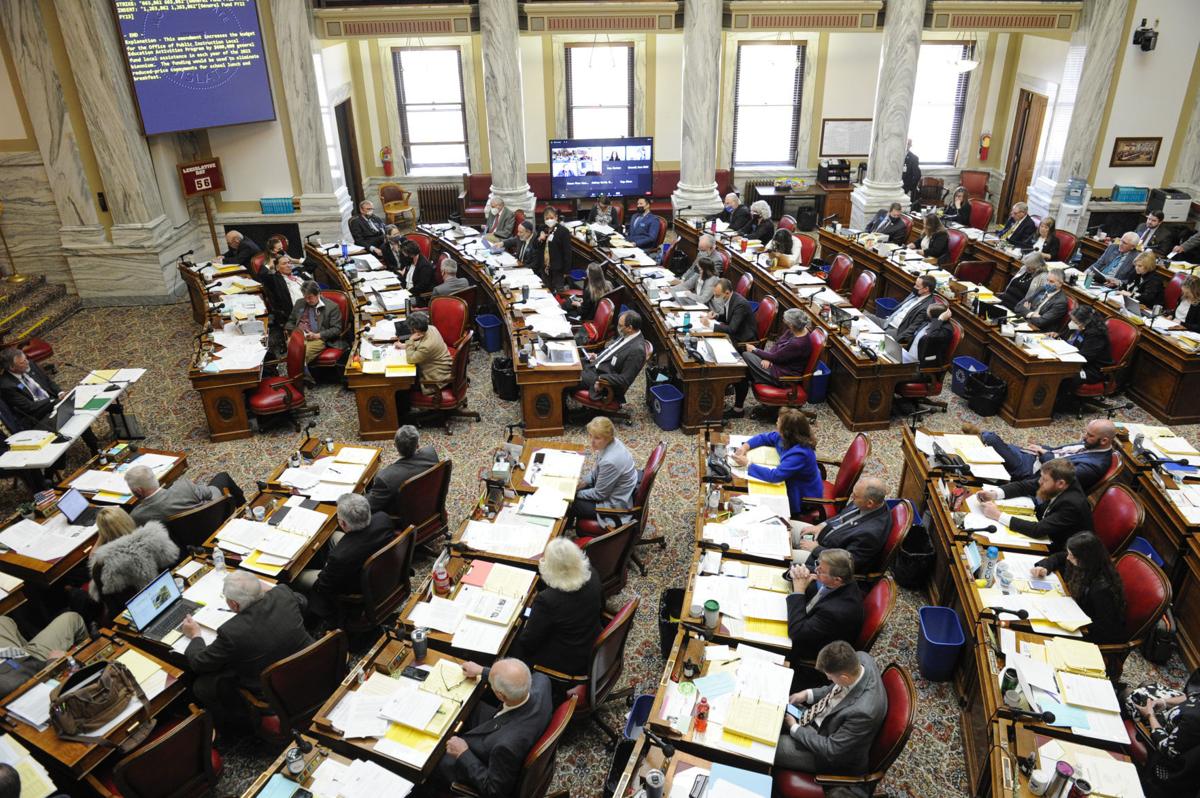 A Butte nun, a longtime county court clerk and handful of other plaintiffs filed a lawsuit Thursday against the Montana secretary of state, seeking to void a bill passed by Republicans to elect the Supreme Court by districts.
Republicans, with a wide majority in the 2021 Legislature, passed House Bill 325 largely along party lines, arguing voters should elect Supreme Court justices more attuned to local issues. The bill from Republican Rep. Barry Usher, of Billings, will put a legislative referendum on the ballot in 2022 for voters to decide whether to divide Supreme Court elections from statewide candidacies into seven districts.
Democrats, during the bill's legislative process, contended justices shouldn't be beholden to a local constituency's preferences but instead the law alone. Rep. Danny Tenenbaum, a Missoula Democrat, also pointed out a similar bill was struck down by the Supreme Court in 2012. The lawsuit filed in Butte-Silver Bow County District Court on Thursday also challenges HB 325's constitutionality. Montana Secretary of State Christi Jacobsen is the only named defendant.
"The office of the Secretary of State has not received service of any legal documents related to the alleged lawsuit, and thus is unable to comment," a spokesperson for the Secretary of State said in an email late Thursday.
The state Supreme Court struck down the proposal in 2012 because it required justices to be elected from those districts. The new bill removed that requirement. Still, Thursday's lawsuit states, the 2012 Supreme Court decision found the original bill unconstitutional because it altered the state Constitution's arrangement of the court. The Constitutional Convention delegates intended for Supreme Court justices, who rule on statewide issues, to be elected on a statewide basis, while District Court judges would be elected on district-specific basis, the lawsuit states. 
The lead plaintiffs are Sister Mary Jo McDonald, who has been involved in Butte's past pollution mitigation litigation, and former Clerk of District Court for Butte-Silver Bow County Lori Maloney, as well as Fritz Daily, a former Democratic lawmaker from Butte. 
Additional plaintiffs in the HB 325 case are also challenging Senate Bill 140, which expanded the governor's appointment power over judicial vacancies. The plaintiffs who are featured in both cases are former Republican Secretary of State Bob Brown, former Democratic lawmaker Dorothy Bradley, former Confederated Salish and Kootenai Tribal Chairman Vernon Finley, 1972 Constitutional Convention delegate Mae Nan Ellingson and the Montana League of Women Voters.