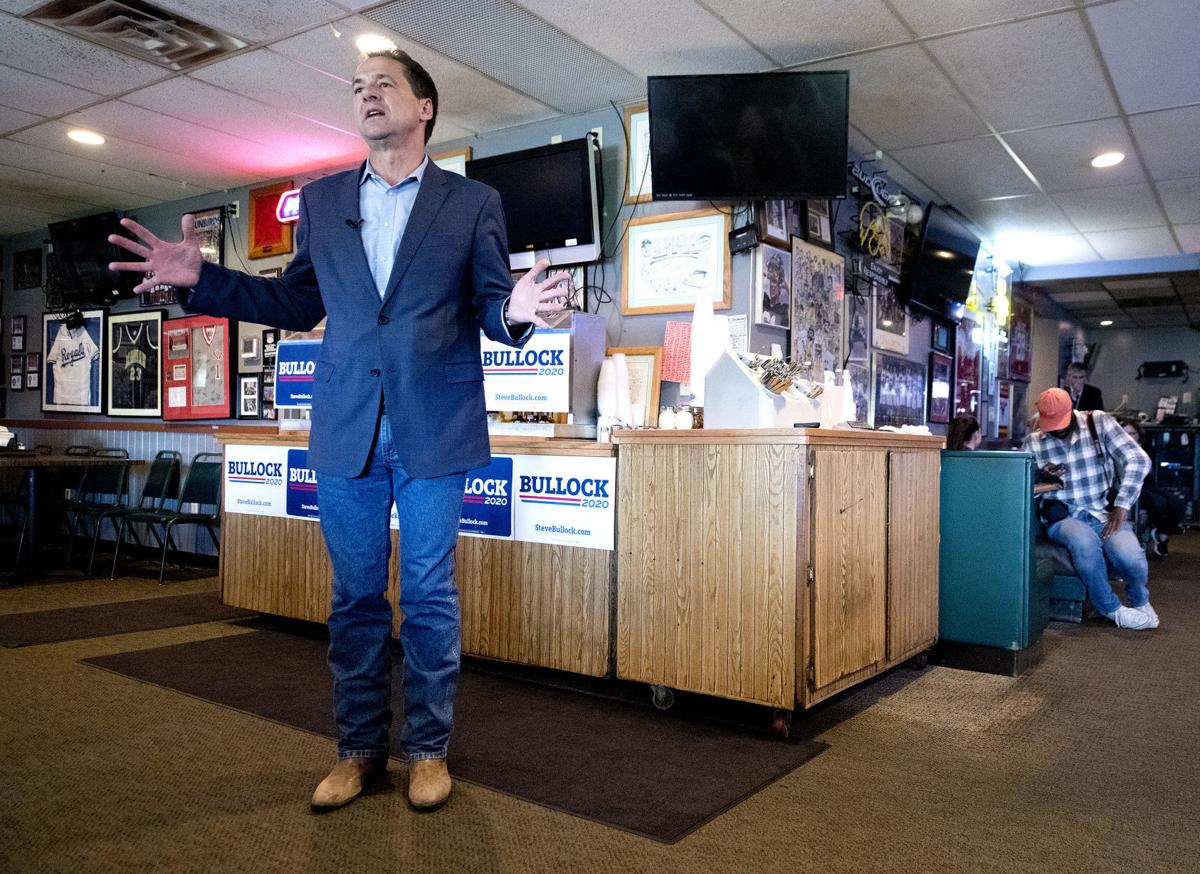 As Montana Gov. Steve Bullock plans to make the most of being excluded from the first Democratic presidential primary debates at the end of the month, his campaign said Tuesday he has qualified for the second round.
Bullock registered 1% support in an Iowa CBS/YouGov poll, meeting the threshold set by the Democratic National Committee of getting at least 1% in a set group of polls to qualify for the second debates to be held in Detroit at the end of July.
" ... We are excited that Gov. Steve Bullock's important voice will be on the stage for the second debate," said Bullock for President campaign manager Jenn Ridder.
Politico reported Tuesday that the Democratic National Committee confirmed the poll could be used to qualify for the July debates. The DNC has not said who has made the cut for the second debates.
In the first round, to be held June 26-27 in Florida, the DNC did not clarify who made the stage until the day after the deadline to qualify. 
Bullock will miss those debates after he failed to register 1% support in three polls out of a group determined by the DNC. The campaign cried foul, saying a last-minute rule change on which polls counted excluded only one candidate, Bullock, and punished him for entering the race in mid-May, much later than the rest of the field. 
Though he won't take part in the first debates, Bullock's campaign is trying to capitalize on the situation. He's garnered a flood of media attention for missing the debates, and he will hold televised town halls in the key early caucus and primary states of Iowa and New Hampshire while 20 other candidates take the stage in Florida.
The first town hall June 26 will be on Iowa's WHO-TV with moderator Dave Price. The following day, he will be in New Hampshire on WMUR with moderator Adam Sexton.
Get Government & Politics updates in your inbox!
Stay up-to-date on the latest in local and national government and political topics with our newsletter.