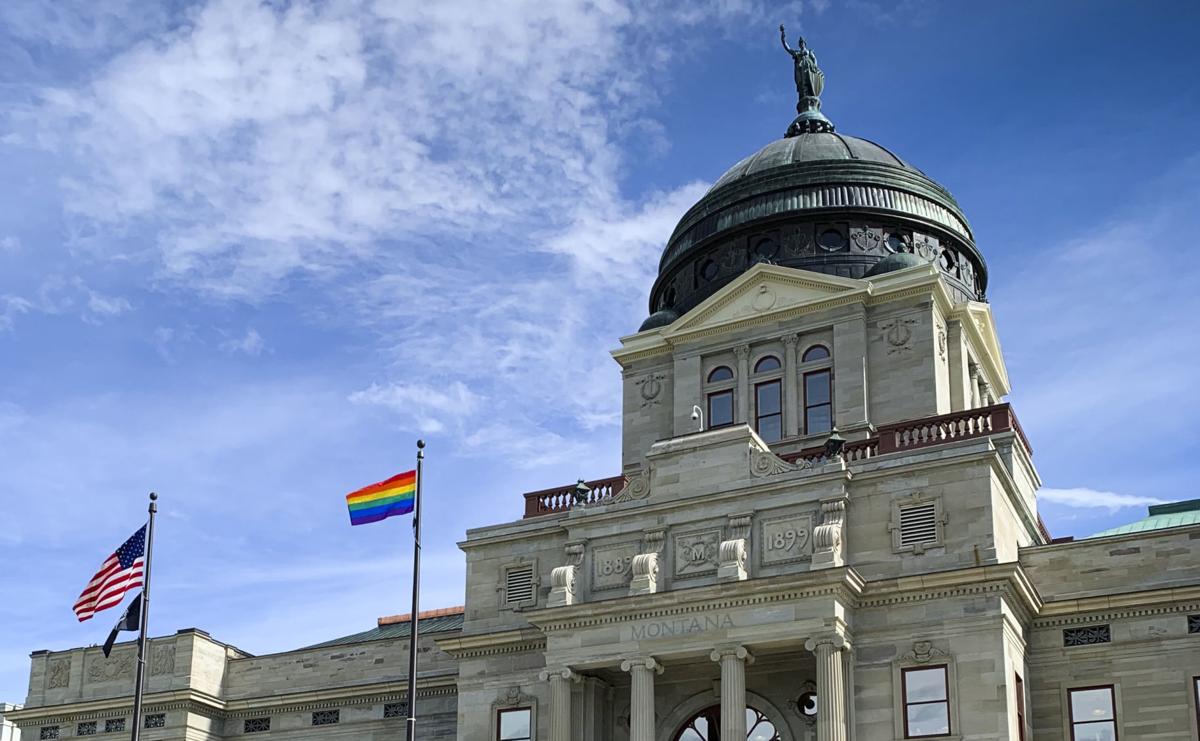 In a letter addressed to state Speaker of the House Greg Hertz and Senate President Scott Sales, Bullock said though their statement was not directly addressed to him, he felt it was appropriate to respond.
In the Monday statement, Hertz and Sales, who is running for secretary of state in 2020, wrote that flying the rainbow flag represented a "political movement" and that Bullock, who is running for his party's nominee to be president, did it because he is "trying to stand out among some of the most well-financed, radical, left-wing ideologues in America."
"Our state flag is a way we celebrate the rights of all Montanans every day, and it should never be off display for political gain," the statement reads.
On Tuesday, Bullock responded by writing "contrary to your statement that the pride flag represents a political movement, the flag actually represents civil rights and social and economic equality for Montanans of the LGBTQ+ community."
Bullock put the flag up at the Capitol in place of the Montana flag over the weekend to coincide with the Big Sky Pride parade in Helena, and at the request of parade organizers. The parade and related events were attended by several thousand people.
You have free articles remaining.
Hertz and Sales wrote that Republicans in the state House and Senate take "seriously their duty and privilege to protect and defend the rights of all Montanans" and that " ... part of the way we do this is by honoring rules and protocols that uphold the dignity of the institutions and people we serve."
In his letter, Bullock objected to that, saying flying another flag "is not contrary to any rules or protocols as your letter implies."
"In my six and a half years as governor, both of you have served in the Legislature. Neither of you, nor any of your colleagues, have ever voiced any concerns about this protocol when we have flow the Irish tricolors," Bullock wrote.
Also Tuesday, state Sen. Mike Cuffe, a Eureka Republican, submitted a bill draft request to create a protocol for flying the Montana flag at the Capitol.
"Like almost all of my colleagues, I have been inundated with requests from my constituents to address flag protocol at our Capitol Building," Cuffe said, calling flying the pride flag a "misuse of power."
Those in the LGBTQ community expressed frustration at classifying flying the pride flag as a political move.