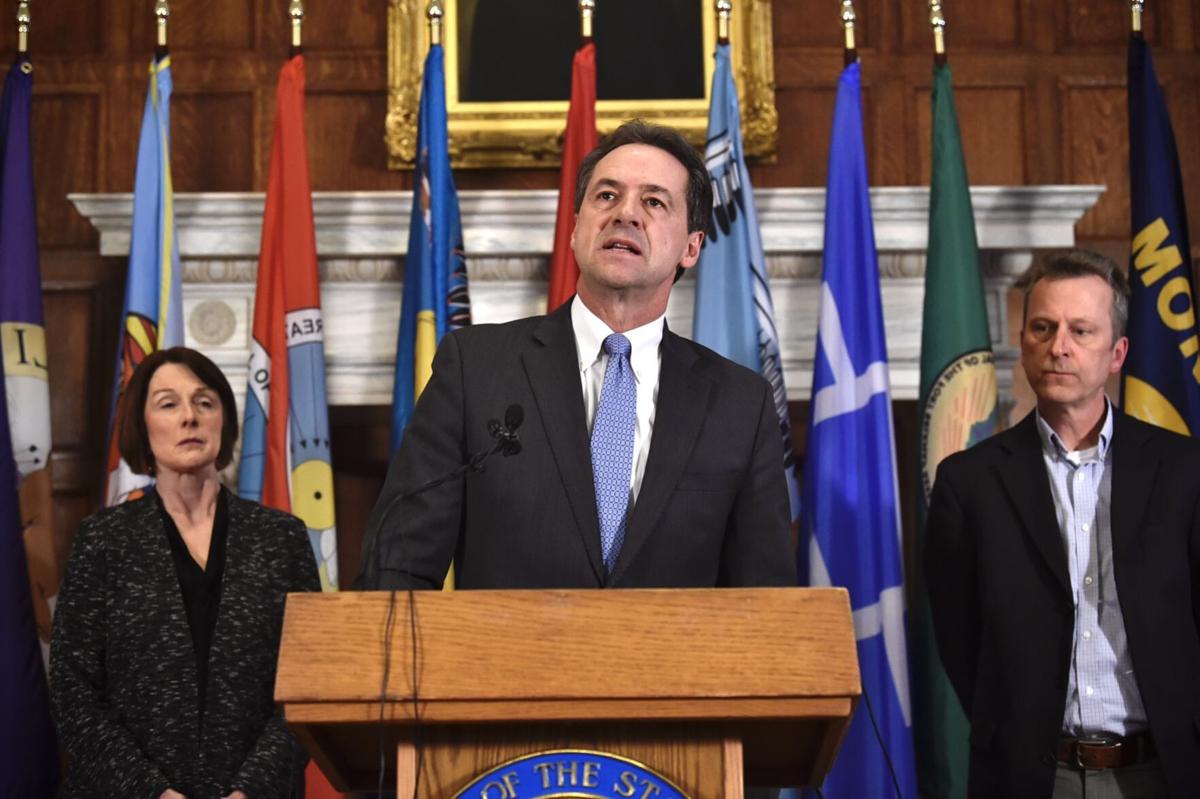 "No Montanans should have to worry about putting food on the table for themselves and their families, especially during a global pandemic," Bullock said in a press call with reporters Friday.
By Friday evening, 262 Montanans had tested positive for COVID-19, the disease caused by the coronavirus. Five had died statewide, and 24 have been hospitalized.
Bullock also said Friday he expects to extend that stay-at-home order, as well as the closure of K-12 public schools, beyond their April 10 expiration date. He expected the next extension to last another two weeks, until April 24. 
"I, like I think everybody else in Montana, would love to get back to a sense of normalcy as soon as possible," Bullock said. "Like most Montanans, I'm over this. I wish the virus was, and the virus isn't over this. So we'll continue to do two-week chunks in consultation with our folks in Montana and federal officers and officials as well."
The measures related to food security announced Friday include doubling the supply of commodities from the federal government that are provided at no cost to Montanans through food banks, by tribal partners, senior centers and other places.
Interviews to apply for Supplemental Nutrition Assistance Program will be waived and any benefits that were set to expire will be auto-renewed for another year as long as the state of emergency lasts.
About 100,000 families in Montana will not need to re-apply for benefits, Bullock said.
Bullock also requested additional SNAP benefits and 52,000 Montana families will get the maximum food assistance the next two months.
The state is also making it easier for new moms to access the Women, Infants and Children program by phone and allowing swaps for items, so if a store sells out of something like 2% milk, a family could purchase 1% or whole instead.
Montana's first four cases were three weeks ago and the state hit 262 known COVID-19 cases Friday, according to numbers from the state, with five deaths reported statewide and 24 hospitalizations.
The tally is up two from the night before, and the state lab reported processing an additional 150 tests between a 4:30 p.m. report Thursday and Friday's update. The lab has been running a rough average of 400 tests a day.
Bullock said Tuesday about 32 people had recovered from the illness, caused by the coronavirus. The state's website tracking cases does not have a running tally of that figure so updated information was not available Friday morning.
U.S. Customs and border Protection said Friday it will reduce hours of operation at six ports of entry in Montana starting April 6, citing a "significant reduction in privately owned vehicle and pedestrian traffic along our northern border."
The ports that are affected are Raymond, Opheim, Morgan, Turner, Del Bonita and Piegan.
The Port of Raymond will move from 24 hours and seven days a week to to 6 a.m. to 10 p.m. seven days a week.
Opheim, Morgan, Turner and Del Bonita will move to 9 a.m. to 5 p.m. Monday through Friday, closed Saturday and Sunday.
Piegan will be open 8 a.m. to 6 p.m., seven days a week.
Reduced hours will run until April 30, or until travel restrictions are lifted.
Also Friday, the Montana State Fund, the quasi public-private workers' compensation insurance company that covers the most businesses in Montana, said it would let policyholders defer premium payments on workers' comp insurance through June 30. The fund said it will also not cancel any policies during that time, unless the policyholder requests that.
More than 6,000 Montanans had been processed at the state lab in Helena. That number does not include tests facilities have sent to private labs.