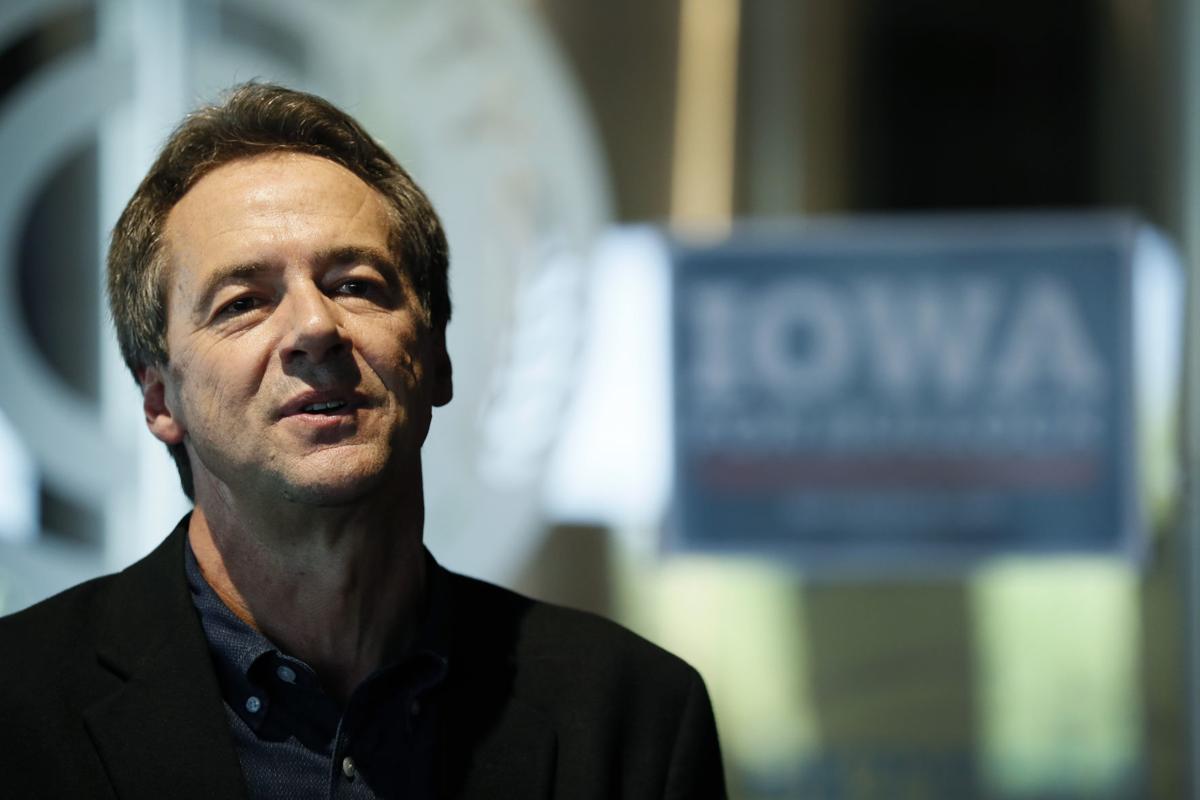 Later in the day, after news of impeachment proceedings broke, Bullock reiterated his stance and said if Congress finds Trump tried to use U.S. military aid money to get Ukraine to investigate former vice president and 2020 presidential hopeful Joe Biden and his son, he must be impeached.
"If the president of the United States used the power of his office to extort a foreign leader into investigating a political opponent, Congress has a responsibility to get answers," Bullock said. "If the president abused his office and jeopardized American national security for his own personal gain, then the House needs to impeach him. At some point, this is bigger than Donald Trump — this is about a 243-year experiment called representative democracy."
The two Republicans in Montana's congressional delegation have been critical of impeachment proceedings. U.S. Rep. Greg Gianforte has said Democrats have "impeachment fever" and misplaced priorities. A spokesperson for U.S. Sen. Steve Daines said the senator "believes the Democrats sound like a broken record with their two-plus years of impeachment threats."
Both said they want more information about the whistleblower complaint before discussing what happened between Trump and the Ukrainian president.
A spokesperson said Montana's lone Democrat in Washington, senior U.S. Sen. Jon Tester, is concerned about the claims against Trump and wants to see information on the whistleblower's complaint turned over before further action.
You have free articles remaining.
"Sen. Tester is very disturbed by reports that President Trump pressured the leader of a foreign country to investigate his political opponent," a spokesperson said. "The Trump Administration must immediately release the Inspector General's report on the whistleblower's complaint to Congress. Folks in both parties agree that Americans deserve transparency and accountability from their government, and withholding the report from a co-equal branch of government is unprecedented, and it's dangerous. He believes we have to get the facts from the (Inspector General's) report before we can talk about next steps."
Last Friday, Gianforte told the House Judiciary Committee, in a meeting where non-committee members can address members, that he wanted to see Congress focus on other issues besides impeachment.
"I know this committee has been busy this Congress with impeachment. The committee held its first hearing this week, and by all of observers, it was a circus. There were clowns, tightrope walkers, firebreathers and shell games. The only thing missing was a big top," Gianforte said last week.
"There are serious issues confronting our country that this committee could be focused on. And yet, this committee is hot under the collar with impeachment fever, driving the committee to neglect those serious issues."
Pelosi said the complaint must be released to Congress under law, and the House is expected to vote Wednesday on a resolution supporting its release.