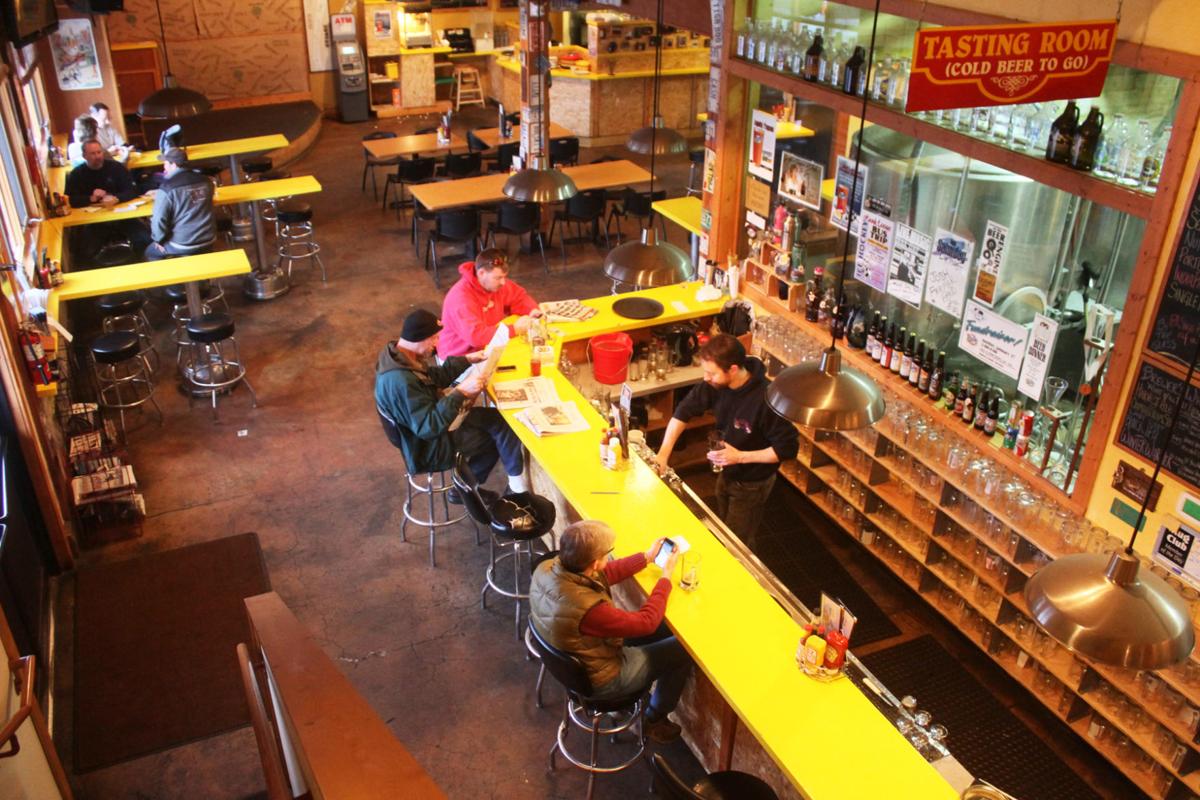 Montana breweries advocated Tuesday for changing a state law to allow them to stay open an additional two hours, until 10 p.m., saying the extra time would boost their businesses and enable them to put money back into the local economy.
Owners of bars and taverns, however, oppose the idea. They argue it would let breweries operate more like their businesses without having to purchase the same expensive licenses they have to.
Rep. David Fern, a Democrat from Whitefish, is carrying House Bill 185. It would apply to breweries that produce between 100 and 60,000 barrels of beer annually.
Fern said came up with the bill after developing a thirst when out knocking doors campaigning this summer. After calling it a day around 8:30 or 9 p.m., he said he wanted to grab a beer at a local brewery near his house and was disappointed to find it closed.
"(I) realized that while it was still sunny out and people were just coming off their recreation activities in my area, the facility was closed. And it struck me as just being odd being in a tourist destination area where there seems to be lots of activity and sunlight and demand for this facility."
Montana has 83 breweries, according to the Montana Brewers Association, with another four planning to open. In 1999, the Legislature passed a compromise between the tavern and brewers associations that let breweries open tasting rooms and sell up to 48 ounces a day, all without having to buy a liquor license. Other places that sell alcohol, like restaurants and bars, must purchase licenses to do so, and in some parts of the state those licenses can cost hundreds of thousands of dollars.
Noland Smith, co-owner and operations manager of Philipsburg Brewing Co. and president of the Montana Brewers Association, said his brewery in the town of less than 1,000 has been an economic boon as mining and other manufacturing has declined. His brewery occupies two buildings and employs 17 on the manufacturing side.
You have free articles remaining.
"We wouldn't have been able to do that without the tap room having generated our reputation," Smith said, saying that exposure helped increase awareness about the brewery.
Matt Leow, executive director of Montana Brewers Association, said craft breweries have become a serious economic engine in Montana, touching everything from farmers growing malt and barley to the brewers, retail alcohol license holders and more.
A study from the University of Montana Bureau of Business and Economic Research in 2016 found an additional 1,044 permanent jobs in the state created by brewer operations, as well as $33 million in personal incomes and an increase in sales from business of $103 million.
The Montana Tavern Association, along with people who own bars, restaurants with beer and wine or liquor licenses, alcohol distributors and others, argued against the bill. The groups said that since 1999, breweries have gotten more and more unfair leeway from the Legislature and will just keep asking for more.
Brad Griffin, executive director of the Montana Restaurant Association, said the bill is "just one more example of brewers seeking preferential treatment under the law." He predicted if the Legislature approves this change, breweries will come back in two years to ask for an increase in the amount of beer they can serve.
Griffin said about 18 breweries have purchased beer and wine or all-beverage licenses to allow them to operate past 8 p.m.
"The remaining 65 are seeking to get these extra privileges for free, and I don't think that's fair at all," Griffin said. "This bill is just their latest example of trying to capitalize on the public's infatuation with craft beer, but like all infatuations this too will fade."
Editor's Note -- A previous version of this story contained incorrect information about the number of barrels a brewery must produce for the legislation to apply. The story has been corrected.