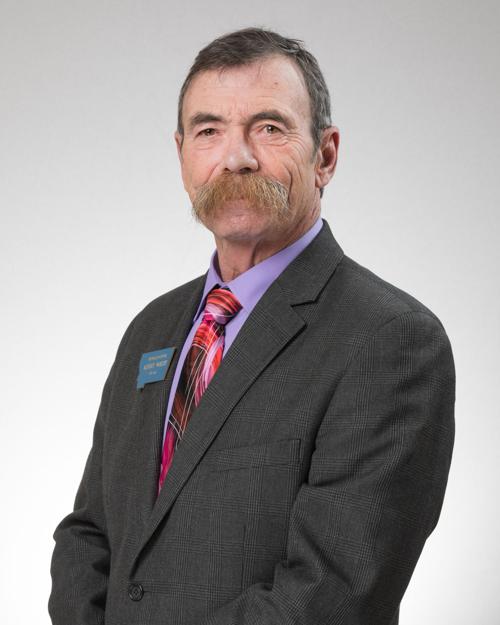 A local state lawmaker and member of one of Gov.-elect Greg Gianforte's transition advisory teams has recently shared social media posts denigrating liberals, promoting falsehoods about the election results and insulting the vice president-elect.
State Rep. Kerry White, who has served southern Gallatin County for four terms, was named Monday to Gianforte's transition advisory team for the Department of Fish, Wildlife and Parks.
On Tuesday, White claimed Facebook, Twitter and Google push "the socialist communist manifesto" and said he'd be moving to Parler, a social media platform that says it's focused on free speech.
On Parler and in a Facebook post he has since deleted, White referred to vice president-elect Kamala Harris as a "Hoe."
White also shared an image this week on Facebook, which he has deleted, calling for Democrats to be hanged.
In recent weeks, White has engaged with several posts on Parler and Facebook that falsely state President Donald Trump won reelection and President-elect Joe Biden's victory is fraudulent.
In a now-deleted Facebook post, he mentioned "the deep state" and said it was "attempt(ing) to control every aspect of your life."
White didn't respond to an interview request Wednesday afternoon.
However, late Wednesday, he posted on Facebook that the screenshots of his controversial posts, which were circulating on social media, had been photoshopped.
"It was done as a personal attack on my character," he wrote. "Don't know who this person is or their motivation but I will pray for them."
A few people commented on that post, saying White was lying and they had seen his controversial posts before they were deleted.
Gianforte, who is friends with White on Facebook, hasn't spoken publicly about his appointment. His transition team also didn't respond to an email seeking comment Wednesday.
White has come under fire for his posts. The Montana Post, a liberal blog, wrote an article on Tuesday that criticized White's posts. Several people have commented on White's Facebook page asking why he deleted some of his more controversial posts.
During the 2019 legislative session, White chaired the House Natural Resources Committee and served as a member of the House Taxation and Fish, Wildlife and Parks committees.
He also runs Citizens for Balanced Use, a group that promotes motorized recreation, active forest management and some natural resource development.
In 2019, the Campaign for Accountability, a watchdog group, asked the Internal Revenue Service to investigate whether Citizens for Balanced Use had violated its tax-exempt status by engaging in substantial, unreported lobbying.
White has said the group never participated in unreported lobbying or misreported information on its tax forms.
The Campaign for Accountability also requested in June that former House Speaker Greg Hertz, R-Polson, look into whether White broke state ethics laws by serving as a state lawmaker while also working as executive director of Citizens for Balanced Use.
Hertz declined the investigation request, and White denied that he had violated state ethics laws.
White, along with the other members of Gianforte's transition advisory team, will review candidates for the next director of FWP.
Several local residents, in addition to White, were placed on the 12-person committee: Cheryl Arnaud with Montana Hunting Company in Bozeman; Matt Lumley, of Emigrant, with the National Trappers Association; Sen. Scott Sales, R-Bozeman; KC Walsh, executive chairman of Simms Fishing Products in Bozeman and director of the National Fish and Wildlife Foundation; and John Way, a fishing guide and owner of the Tackle Shop in Ennis.
Gianforte, a Republican, said in a news release that FWP needs a leader who will strengthen the state's tradition of bringing together landowners, hunters and anglers to protect land and conserve wildlife.
FWP director Martha Williams was appointed by Democratic Gov. Steve Bullock in 2017.
Throughout his campaign, Gianforte said he would conduct a comprehensive review of state agencies and likely install new leadership.
He has appointed several transition advisory teams to assist him in selecting agency heads and members of related boards.