Republican lawmakers Tuesday introduced the first half of a slate of bills that would restrict access to abortion in Montana, long an objective of the party that now also holds the governor's office.
Those who oppose abortion hail the legislation as steps the state can take to peel back access the procedure, a right that is protected in the U.S. Constitution. Opponents say the bills create hurdles that violate Montana's state Constitution, which goes further than the national document in protecting the right to privacy.
Montanans have a constitutional right to abortion that was affirmed by the U.S. Supreme Court in the landmark Roe v. Wade decision in 1973 and has been upheld in later decisions. 
For the last 16 years, the state has had a Democratic governor who vetoed bills passed by an increasing Republican-majority Legislature to reduce access to abortions. The vetoes raised the issue of limiting a women's access to health care, as well concerns the legislation was unconstitutional.
"I am pro life," Gianforte said in that October debate, indicating these bills are likely to meet a different fate while he is in office. "I think life is precious and needs to be protected, but I abide by the decisions of the Supreme Court."
The "Montana Born-Alive Infant Protection Act" is on the House Judiciary Committee's agenda Wednesday. It is similar to last session's legislation, which coincided with national rhetoric around claims from outgoing Republican President Donald Trump, who tweeted Democrats held positions "so extreme that they don't mind executing babies AFTER birth."
Critics countered the bill would be redundant because a federal law is already in place. And state laws already make it a felony to cause the death of a premature infant born alive, if the infant is viable. The law applies to premature infants that are the subject of an abortion and born alive and viable.
This session's bill, House Bill 167, is carried by Rep. Matt Regier, R-Kalispell. It would put the question to voters.
Also Wednesday, the committee will hear House Bill 140 from Rep. Amy Regier, R-Kalispell, who is Matt Regier's sister. Her legislation would require a woman be told of the opportunity to have an ultrasound with images and sound before an abortion and create a fine up $1,000 if chance isn't afforded.
The House Judiciary Committee on Tuesday heard the "Montana Pain-Capable Unborn Child Protection Act," which would generally prevent abortions for a fetus after 20 weeks of gestation and create a felony charge punishment along with civil fines. The bill, House Bill 136, is carried by Rep. Lola Sheldon-Galloway, R-Great Falls.
Sheldon-Galloway told the committee science has advanced since Roe v. Wade.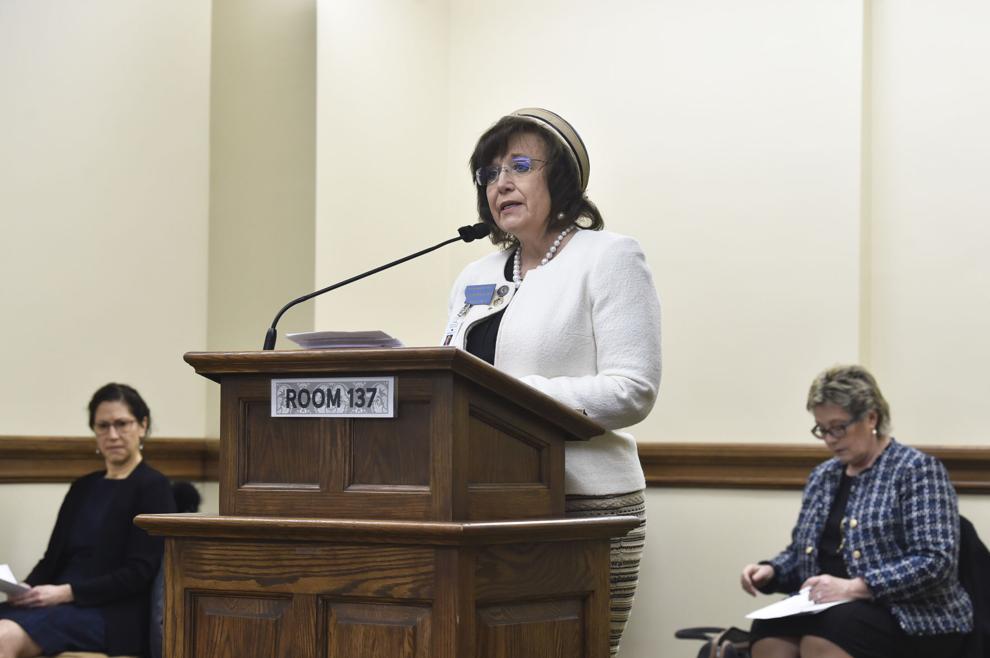 "This is knowledge that the Supreme Court did not know as they made their decision, Roe v. Wade, on Jan, 22, 1973," Sheldon-Galloway said. "I feel it is time that laws catch up with the science of the 21st century."
Those supporting Sheldon-Galloway's bill referenced fetal pain. Susan Liebel is the state policy director with the Susan B. Anthony List, which advocates against abortion. She cited a veto of a similar bill last session, also carried by Sheldon-Galloway.
"You know that a 20-week pain-capable law would move Montana closer to human rights standards," Liebel said. "The common human experience we have of pain makes us morally bound to recognize and prevent it. Likewise, we're bound from acts that aim to inflict pain."
In his veto of the 2019 bill, former Democratic Gov. Steve Bullock in part cited the state's Constitution, which "guarantees each individual the right to make medical judgements affecting her or his bodily integrity and health in partnership with a chosen health care provider free from government interference."
Opponents to HB 136 also raised constitutionality concerns.
"House Bill 136 is an unconstitutional ban on pre-viability abortion that would be struck down by the courts," said Laurel Hesse, a program manager with ACLU of Montana. "We urge you to vote no, to leave medical decisions to patients and their providers, and save the state from a lengthy court battle."
The committee also heard the "Montana Abortion-Inducing Drug Risk Protocol Act," from Rep. Sharon Greef, R-Florence, on Tuesday.
It would require a woman to have what's called "informed consent" that includes warnings of death and other dangers at least 24 hours before a medical abortion, which uses medication to end a pregnancy and can be done at home or in a doctor's office. It can generally be done until the 10th or 11th week of gestation.
House Bill 171 also has several other requirements, like a follow-up appointment and parameters around access to emergency care. It also would also prohibit the medication from being provided at elementary, secondary and college grounds and not allow distribution of an abortion-inducing drug through the mail.
The bill would also require reporting of abortions to the state health department, which include the name of the doctor, the woman's county of residence, age and race, their previous number of pregnancies, live births and abortions, and more. 
Greef's bill creates a felony criminal penalty and and fine of up to $50,000.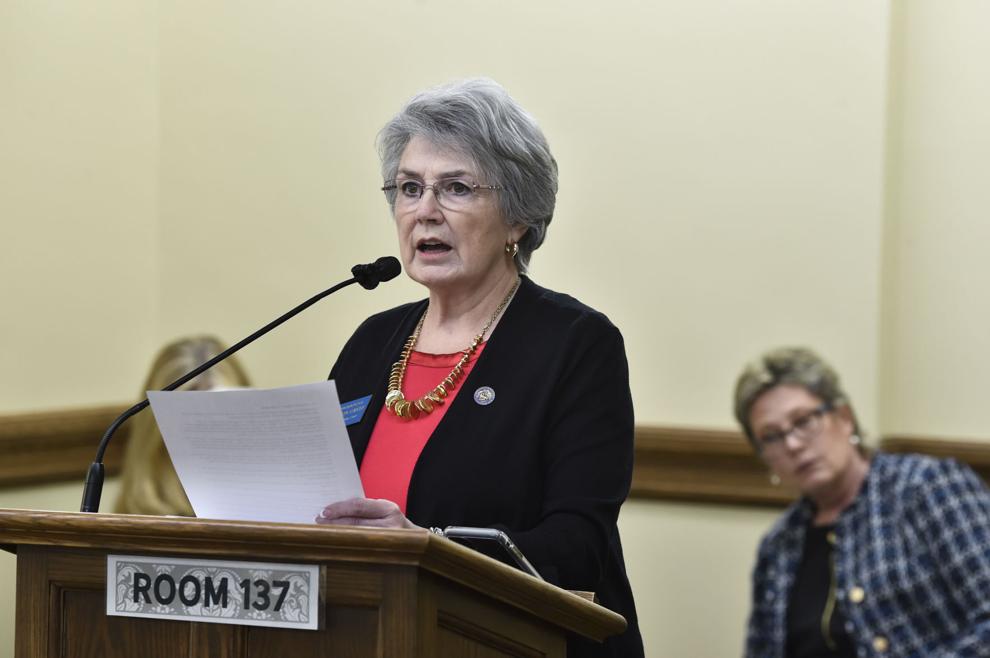 The U.S. Supreme Court earlier this month put back into place a U.S. Food and Drug Administration requirement that woman have an in-person visit to get medication to induce an abortions, which had been waived during the pandemic.
Liebel raised concerns about ease of access to pills to complete a medical abortion, saying that the medication could put a woman's health at risk. The FDA has found "Mifeprex (which is used with a second drug to complete the procedure) is safe and effective when used to terminate a pregnancy in accordance with the revised labeling."
"States have been slow to regulate chemical abortion," Liebel said. "This new frontier has snuck up on us."
Greg Dorrington, with the Montana Medical Association, which represents 1,400 physician members, said his organization doesn't often weigh in on abortion bills "because it's a divisive issue."
"However, we often do oppose bills that either legislate the practice of medicine or criminalize the practice of medicine, and both of those concerns are implicated here with HB 171," Dorrington said. " ... This legislation has the potential to interfere with that patient-provider relationship and infringes on the exercise of medical judgment of the provider so we oppose it on that basis."