Montana's system for child protective services could see major overhauls after this legislative session, the product of work that's been ongoing since a 2018 record high of kids put into foster care drew the attention of lawmakers.
While that number has come down since then and the state's child protection agency says they've implemented meaningful changes, legislators still see plenty of ways the process for reviewing and responding to reports of suspected abuse and how families interact with the legal system can be improved.
Those involved in child protective services, from families to caseworkers and lawyers, judges and advocates, all want to keep children safe, but there's disagreement over the best ways to accomplish that. Debate over proposed legislation has presented challenging discussions, from how judgments are made on parents' choices in raising their children to if anonymity in reporting suspected abuse is helpful or harmful.
"I just hope that we all keep in mind the point that what everyone wants is for children to be safe and for people to have dignity in their life and for people's rights to be protected," said state Rep. Jennifer Carlson, a Republican from the Churchill area who is carrying two bills that came out of work between the last legislative session in 2021 and this one.
" … (The) physical and emotional effects of removal on children are real and (removals) should only be done when it is better than not removing them. We know for a fact that children who have been placed in the foster care system have worse outcomes in terms of education, employment, homelessness, mental health and involvement in the criminal justice system," Carlson said during a hearing this week.
She's carrying House Bill 37, which came out of work done by an interim legislative committee. The bill would require a warrant to remove a child, unless the child is at risk of serious bodily injury or sexual abuse, and a police officer to be present if a child is removed from a home. It's drawn the most attention of proposed legislation so far during an hours-long hearing this week.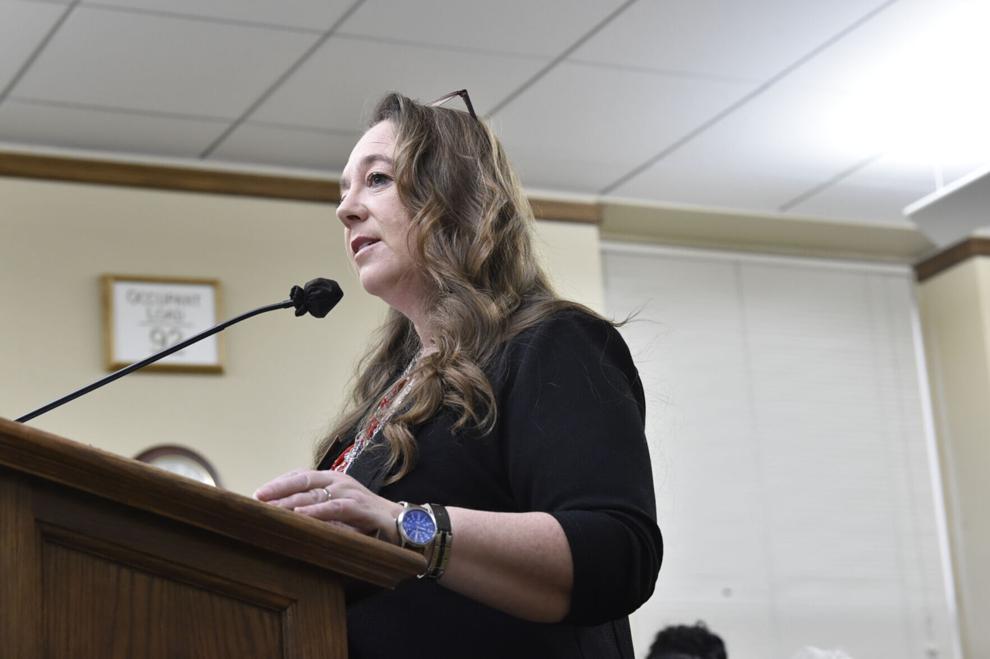 The bill also would clarify substance use, disorderly living conditions or other factors often associated with economic status do not alone constitute abuse or neglect. And the legislation could limit information provided to court-appointed volunteer advocates for children.
Proponents say warrants and law enforcement presence would uphold parents' rights and give caseworkers responding to potentially dangerous situations some protection. They also said that stating substance use does not constitute abuse or neglect would create opportunities to help families on the front end of the spectrum by connecting them with the assistance needed to develop support systems that could prevent the need for removals.
Removing kids without warrants "results in harmful, unnecessary and unconstitutional removals of children from their home," said former state Rep. Danny Tenenbaum, a Democrat who has also worked as a public defender, during the hearing.
" … You may hear opponents … tell you that Montana does not have a problem. They may ask you to study the issue more or to make symbolic changes that ultimately preserve the status quo. It's time to stop kicking this can down the road. We can no longer operate a child removal system that wrongfully splits up families," Tenenbaum continued.
But opponents, including the Child and Family Services Division of the state health department that would play a role in implementing the bill if passed, said the legislation would not make things better.
"Child and Family Services only removes children when it is unsafe and it is urgent and there are no other options to prevent removal," said division administrator Nikki Grossberg in the hearing. "Over the past five years we have worked diligently to find safety resources to prevent removals when possible. In doing so we've decreased the removal of children in Montana."
An interim legislative report noted that over the last decade, more than 2,000 kids a year were in either foster or kinship care or another out-of-home placement. Following a high of 3,951 kids in foster care in June 2018, that number dropped to 2,825 this June. In documents prepared for legislative presentations, the state Department of Public Health and Human Services, which operates child protective services in Montana, said the number of kids in care has decreased about 19% over the last two years.
Grossberg said requiring a warrant would delay the removal process and prolong a child's exposure to unsafe circumstances.
Amanda O'Shea Tiernan, a lawyer in Billings who focuses on abuse and neglect cases, said there's no system or infrastructure to produce warrants as fast as the timeframe the bill would require.
During the hearing, many court-appointed special advocates from around the state raised concerns that the bill would limit their volunteer efforts to help kids. Carlson said that she didn't intend for that to be the case, but that parents should have a right to who can access information, like medical records. The advocates must uphold confidently, as lawyers are required to.
Carlson is also carrying another bill that saw much more support, including from the state health department. It would solidify a five-day timeline for an emergency protective services hearing and require pre-hearing conferences, something that's been tried out in pilot projects around the state and has increased the pace at which parents got involved in the legal process.
The pilot projects included holding pre-hearing conferences, which can be attended by all parties and happen before the first court hearing, to discuss visitation guidelines, placement options for the child and treatment needs for the family. The projects also included earlier hearings to get parents into courts earlier to consider if removal and out-of-home placements for children were necessary.
A report from the interim committee found that a faster time frame for emergency protective services hearings and pre-hearing conferences led to a higher level of engagement from parents in both court proceedings and the work needed to reunify families.
John Larson, a district court judge in Missoula and Mineral counties, spoke in support of the bill, saying child protection cases are the most important that come before him and should be prioritized.
Grossberg said that the pilot project changes have improved communication between everyone involved in the removal process. She added that when pre-hearing conferences are attended by all parties involved, it leads to better outcomes in finding permanent places for kids, whether that's with parents or elsewhere.
Other bills proposed this session come from Sen. Dennis Lenz, of Billings, who has focused on child protective services issues for the last several sessions.
One of his bills would eliminate anonymous reporting of suspected abuse or neglect. He said being able to contact a person who made the report to get clarity could help ensure reports are valid.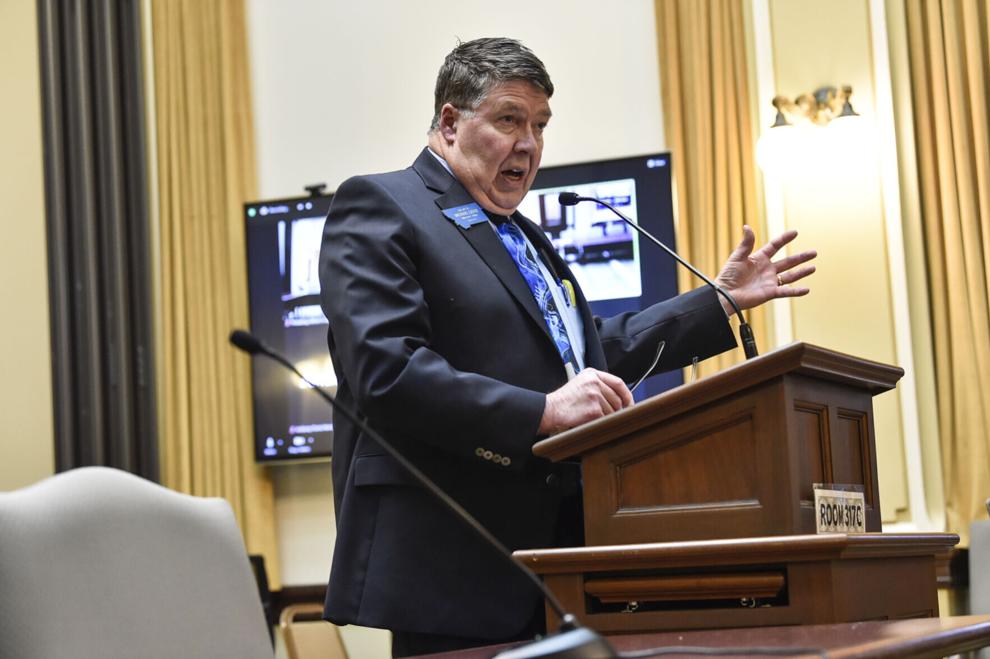 "Why not give us the opportunity to get the clearest information possible?" Lenz said in an interview. " … If you can't call in and give your name, something's wrong. Then find someone with fortitude to do it for you."
During a hearing for the bill, he said gathering as much information as possible would lead to more efficient cases, and sometimes that requires calling a reporter back to ask more questions.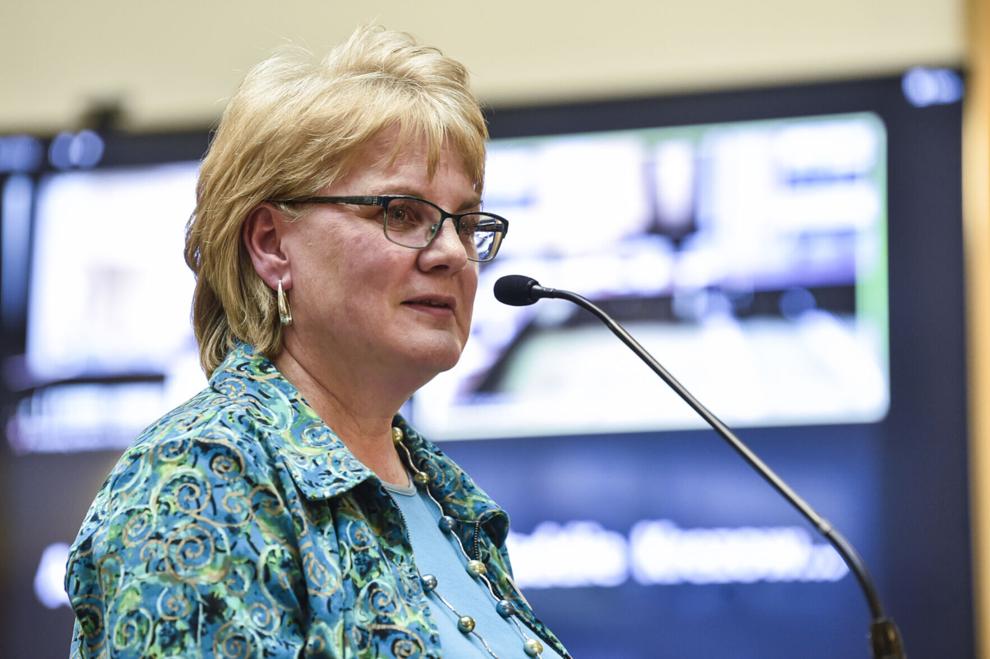 Denise Johnson, with the Montana Child Protection Alliance, said she felt anonymous reporting could come from ex partners, neighbors or in-laws who "don't like how you're raising your kids."
"We have seen many many many bad actors weaponize CPS to harm another adult," Johnson said. The alliance is a nonprofit founded in 2017 that raises awareness about children's and parents' rights and advocates for support and family preservation services.
But Grossberg told lawmakers the division has increased training to ensure only reports with merit are investigated. She also said of the more than 40,000 calls into a centralized intake hotline each year, of the roughly 7,560 reports that are assigned out for further investigation, roughly 325 were from anonymous reporters.
Lenz has other bills that will be heard as the session advances, and he said his approach this go-around is to try to hit the high points of what contributes to people ending up in the system and addressing where he sees inequities.
Lenz said he likes the idea of a standard in how abuse and neglect cases are handled in courts across the state, and that's why one of his bills would propose studying the feasibility of a court specifically for these kinds of cases.
"Consistency always pops up," Lenz said. "One judge might have a high bar, one might have a low bar (for determining if parents have abused or neglected a child)."
And while he said he knows some bills might face an uphill battle, he's glad legislators are more eager to have conversations about child protective services.
"I'm wanting us to step back and go 'How can we come at it differently?'" Lenz said. "When I started, there was big opposition. You either had to have the position of 'We need to support our social workers' or 'Is this really happening?' And now everybody's up to speed."
Asked about the progress made over the last several years, Lenz said he felt things are moving in the right direction.
"A person could say I was halfway there, just because I've got people interested now," Lenz said. "Other legislators want to look at it."
And while there's many different ideas of how to improve things, one of the opponents to Carlson's bill reminded lawmakers and everyone else invested in the system of their common hope.
"I share frustrations with the system. It's a tough but necessary system," said Dr. Lauren Wilson, a pediatric hospitalist in Missoula and president of the Montana Chapter of the American Academy of Pediatrics. "But we all do share the goals of trying to balance the protection of children and the goal of avoiding needless investigation, removals and the associated harm."