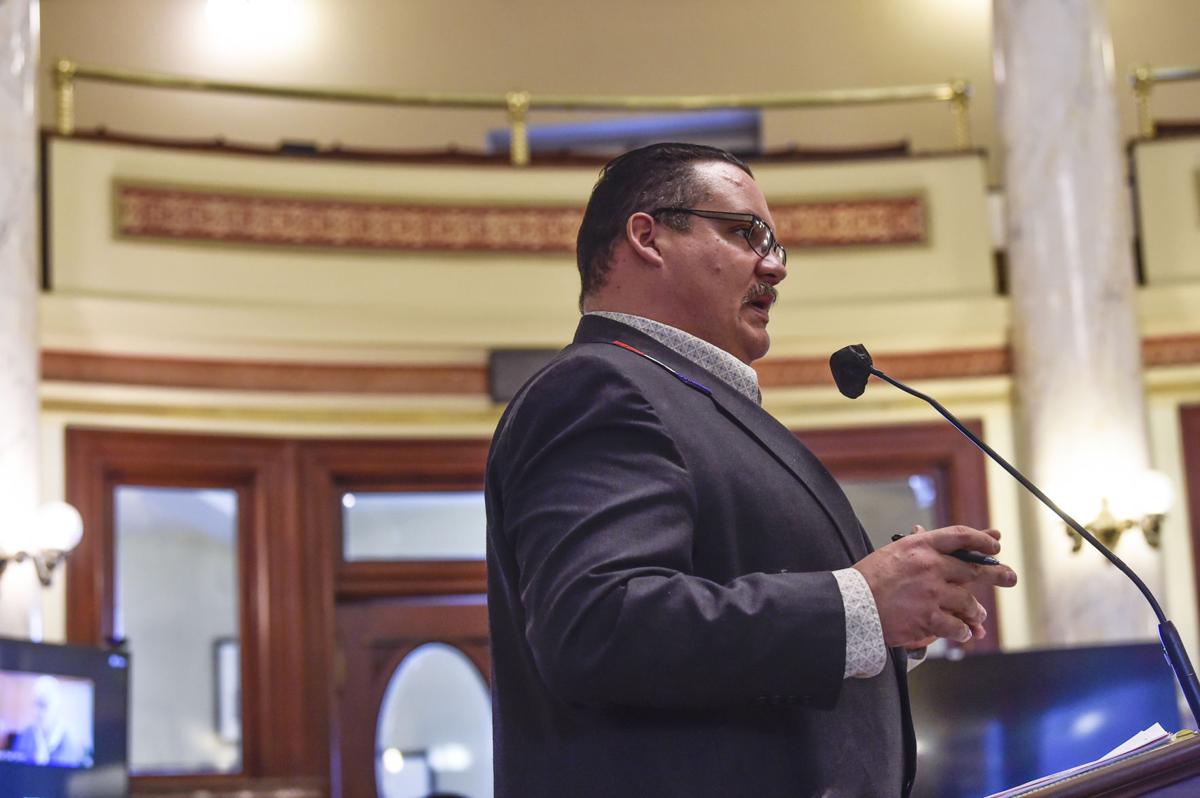 The Missing and Murdered Indigenous Persons movement made its return to the Montana Legislature on Tuesday.
Sen. Jason Small, R-Busby, on Tuesday introduced Senate Bill 4, the first MMIP-related bill this session. It proposes to extend the task force engineered to address law enforcement's jurisdictional issues, bolster communication and cooperation between agencies, and increase reporting and investigation of missing Indigenous people.
The bill saw no opposition during the hearing before the Senate Judiciary Committee, a different scene than the last legislative session. In 2019, MMIP efforts went through a nearly-fatal rollercoaster ride of support and opposition. Ultimately Hannah's Act, which mandated the Montana Department of Justice hire a missing persons specialist for cases from Indian County, passed with a companion bill in Senate Bill 312, which created the MMIP Task Force that Small's bill aims to extend.
"We're going to continue to lead the country in the MMIP area," Small told the committee Tuesday. "We've had great buy-in from the state and public itself. I would urge you to keep this task force going and identify the problems and fix them as we go forward."
In 2019, state officials were forced to reckon with the outsized impact of homicides, domestic abuse and kidnappings of Native Americans, and they heard those statistics again Tuesday. While Native Americans make up roughly 7% of Montana's population, they account for roughly 26% of the missing persons cases in Montana. Native Americans are four times as likely to go missing than non-Natives. Of that missing population who are considered runaways, nearly 80% are teenagers younger than 18 years old, a statistic Ellie Bundy with the Confederated Salish and Kootenai Tribes called "staggering."
Small said Tuesday there is a slate of MMIP bills from the State-Tribal Relations Interim Committee that will be introduced over the coming weeks. The bill heard in the Senate Judiciary Committee on Tuesday mirrors another bill, House Bill 98, which will include the Looping in Native Communities grant program that funds the task force. That bill, sponsored by Rep. Sharon Stewart Peregoy, D-Crow Agency, is scheduled to be heard by the House Judiciary Committee on Jan. 21. Small said Tuesday his bill serves as a placeholder in case the House version of the same legislation falls through.
In November, the Blackfeet Community College launched www.mmipmt.com, which collects data about missing people from Indian Country in Montana and produces reports to help officials identify and solve problems on the MMIP front. That website was done in collaboration with the task force, which provided a $25,000 grant for the project.
Hannah Pate, rural outreach coordinator for Forward Montana and a member of the Blackfeet Nation, said continuing the task force was key for the MMIP movement's momentum.
"As a new auntie, I am excited and filled with joy but also full of fear," Pate said. "I hope that my 4-month-old niece, Hazel Moon, does not have to go through the traumatic experiences that myself and so many of her relatives and people have gone through. I hope she can feel safe to be who she is and I hope there are systems similar to the Missing and Murdered Indigenous task force looking out for her."
The Senate Judiciary Committee did not take immediate action on the bill, and the committee meets again Wednesday.