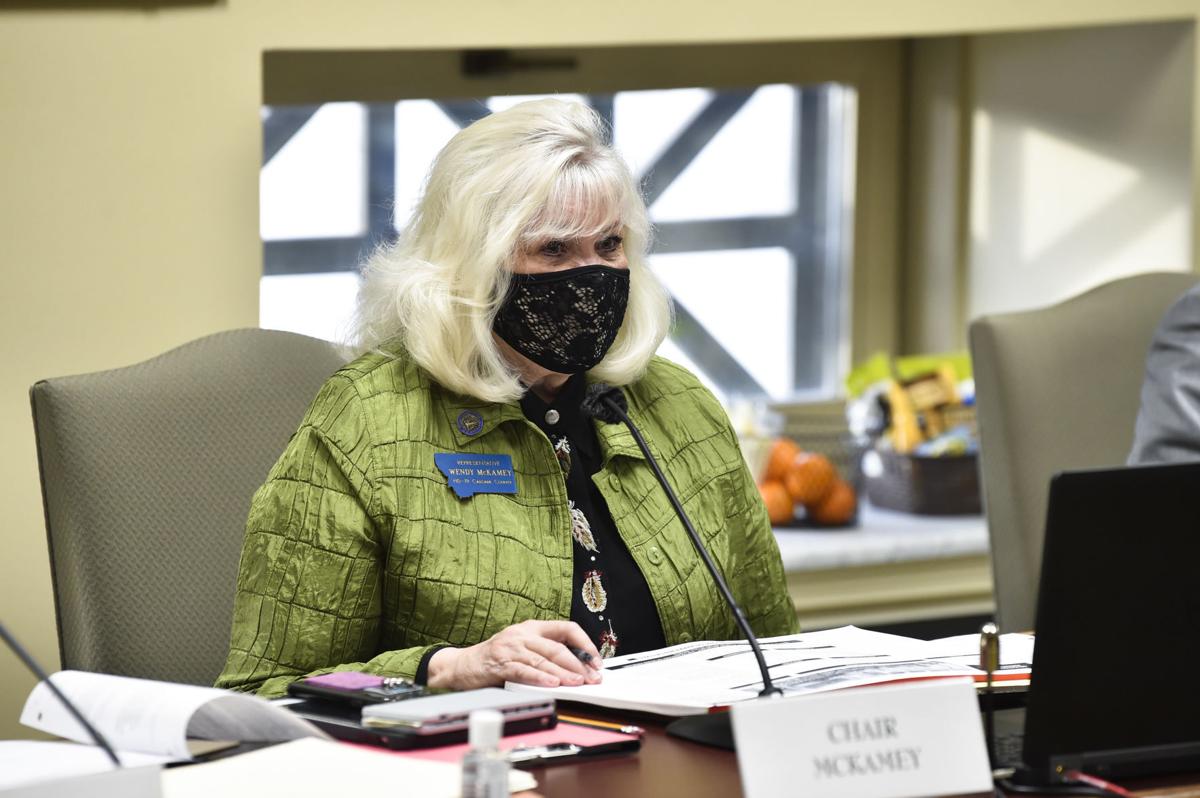 Great Falls Republican Rep. Wendy McKamey on Wednesday introduced a bill to eliminate co-pays for reduced-price school breakfast and lunch in Montana's public schools.
"This bill is about not having hungry kids," McKamey told the House Education Committee. "...It doesn't have to be this way. Increasing access to school meals can help and it will help working families. These are not people who are without jobs. They are working to provide for...families, they are not living off government programs."
About 8,600 kids in Montana qualify for reduced-price meals, McKamey said. The co-pay is 30 cents for breakfast and 40 cents for lunch, which supporters of the bill said can add up for families.
Families below 130% of the federal poverty level are eligible for free meals and those with incomes between 130% to 185% of the federal poverty level, or between $33,475 and $47,637 for a family of four, are eligible for reduced-price meals.
"This is an unusual bill, and I know that it is not the typical Republican bill, if I may be so bold," McKamey. "...Because we aren't used to getting things for free. But on the other hand, we are. And I say this because we are known to be very generous with donations far and wide to support relief worldwide. This is supporting relief at home and I see the need for this on a weekly basis and a daily basis...Charity needs to begin at home and it will with House Bill 69."
Several representatives from schools and school districts spoke in support of the bill, saying it would help students and also mean districts would spend less time collecting unpaid meal debt, which can harm relationships with families. There were no opponents to the bill.
Sabrina Rubich of Billings said growing up her family struggled to pay for reduced-price meals at school.
"I don't think any mother should have to choose which one of her children she can fund this extra amount of money for," Rubich told the committee.
The bill would spend $600,000 in state money to leverage federal funding, McKamey said. State funds are needed to leverage the federal dollars.
The House Education Committee also heard a major component of school funding, House Bill 15, which contains the inflationary increase for the state's K-12 public schools.
Rep. Fred Anderson, R-Great Falls, is carrying the bill. He said Republican Gov. Greg Gianforte's budget has the same overall increase as the outgoing administration's of 4.07% over the two-year state budget. But, because of stresses from the pandemic, it shifts the increase in state spending for schools to hit more in the second year.
"It's very important to have this bill move forward early in the session to allow school districts to build their budgets in a timely manner," Anderson said.
Gianforte's budget proposes an increase of 1.5% in fiscal year 2022 and 2.57% in fiscal year 2023. Anderson said there was precedent to shift around when the increases hit, as long as the total remained the same.
"The rationale is the state is projected to have the greatest shortfall (in revenues) in fiscal (year) 2022 and schools have some alternate sources of funding for '22 to help them with their cash-flow situation," Anderson said.
The committee gave initial approval to the bills but then paused their progress to get updated memos that will estimate their fiscal impacts.