A bill to exempt resident assistants in university housing from state minimum wage law is headed to the House floor after receiving mostly bipartisan support Thursday in the House Business and Labor Committee.
Sen. Steve Fitzpatrick, R-Great Falls, said he brought Senate Bill 218 in light of a January decision from the state Department of Labor and Industry. In that case, a University of Montana student filed a wage claim for 1,780 unpaid hours of on-call work as a community assistant at a UM-owned apartment complex where she lived.
The Department ruled that the student be paid for on-call hours and awarded her more than $25,000 in unpaid regular and overtime wages and penalties on Jan. 29. Helen Thigpen, legal counsel for the Montana University System, said Thursday that the decision is being appealed.
Senate Bill 218 changes state law on minimum and overtime wages to exempt a college student who "assists with the implementation of student housing programs and receives full or partial remuneration in the form of free or reduced" university housing.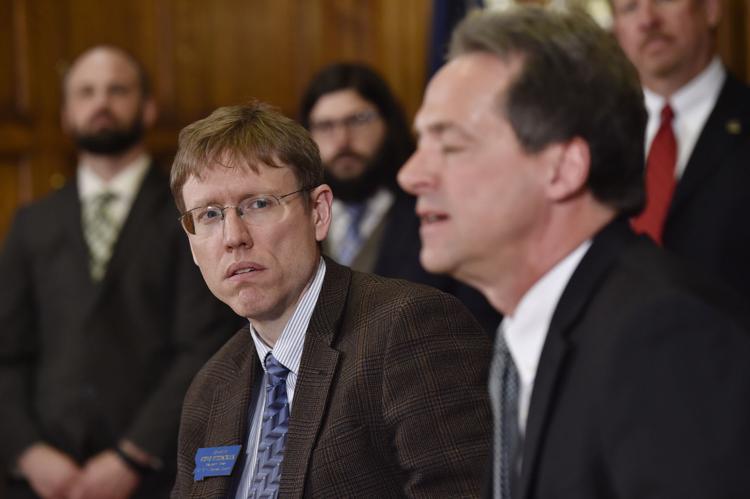 "This decision is unique," Fitzpatrick said. "It's never been required, and it's not required under federal law. This bill is simply to return the law to how it's always been interpreted in Montana. This is, I think, a fairly common-sense of legislation (that) benefits both students and campuses."
Thigpen served as the lone proponent in a brief, 20-minute hearing Thursday morning.
"With this bill, the university system would not change any existing program or benefit that's provided to resident assistants," Thigpen said. "We will not be paying them less or making them work more. This simply provides that students can be compensated with housing and these other benefits that students need most."
Thigpen gave the committee letters of support from the presidents of the University of Providence and Carroll College. No one spoke in opposition to the bill Thursday.
Fitzpatrick's bill added co-sponsors in Rep. Ryan Lynch, D-Butte, and Sen. Daniel Salomon, R-Ronan, before clearing the Senate 47-1 on Feb. 26.  
Seventeen committee members voted in the bill's favor Thursday with only Reps. Moffie Funk, D-Helena, and Sharon Stewart Peregoy, D-Crow Agency, voting against.
Rep. Sue Vinton, R-Billings, cast her vote by saying, "As a former RA, yes."
Lynch will carry the bill when it reaches the House floor for second reading.
Get Government & Politics updates in your inbox!
Stay up-to-date on the latest in local and national government and political topics with our newsletter.