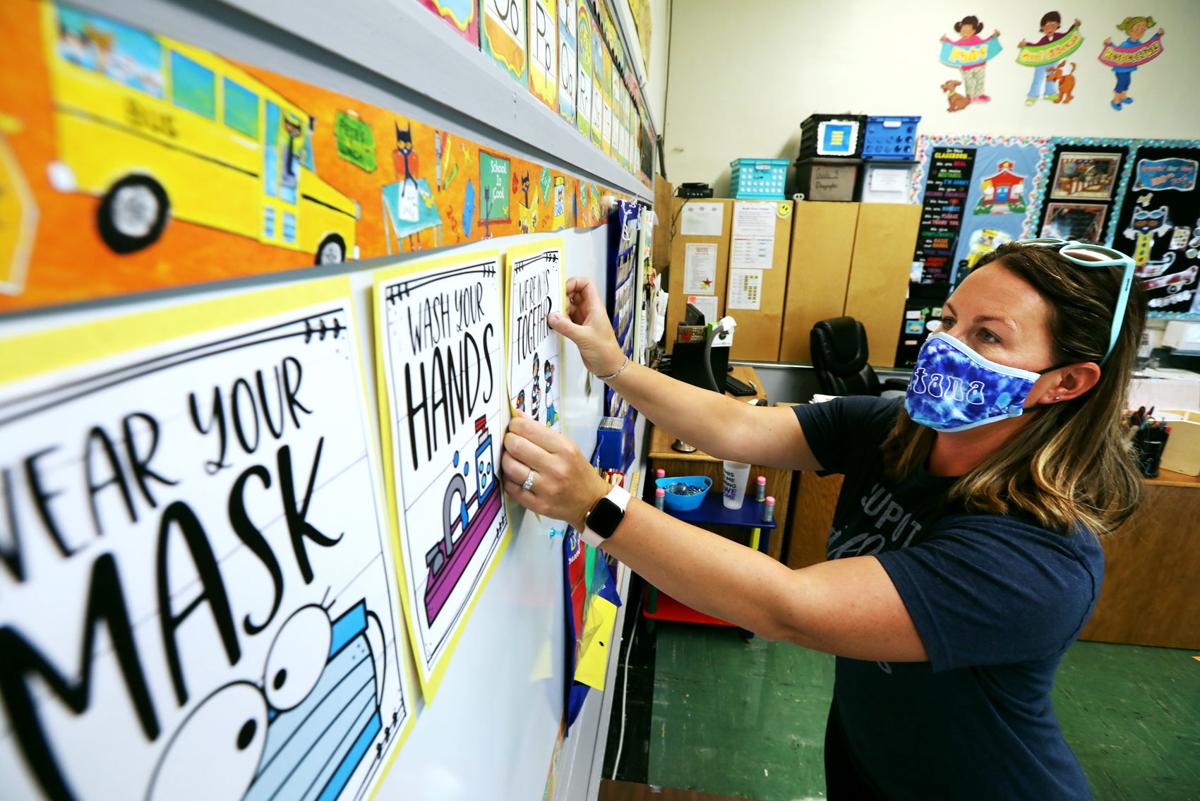 Beginning teachers make less money in Montana than anywhere in the U.S., according to a Republican legislator who introduced legislation Monday seeking to retain teachers who might leave for better pay.
House Bill 143, sponsored by Rep. Llew Jones, R-Conrad, would incentivize school districts to bump pay rates for beginning teachers. He stressed as an incentive mechanism, the bill would not override the authority of the local school board authority or the teachers' union.
"It simply says look if you do a better job of paying your beginning teachers, and ensure they have a better starting wage closer to the median wage, then we'll give you an incentive," Jones said.
Montana is currently 27th in the nation for average pay, Jones told the House Education Committee on Monday. That ranking came after years working teacher salaries up to that point, but in the meantime the state neglected to work on beginning teacher salaries, he said.
If salaries are determined on a scale that uses experience and education, HB 143 incentivizes schools to compress that scale so that beginning wages are closer to the average pay, Jones said. 
The incentive offered in Jones' bill would, in some cases, double a payment already made to schools for each teacher in the district's classrooms. Currently, that payment is roughly $3,350. Through HB 143, a district would qualify for the incentive if base salary for a beginning teacher is 10 times that amount, or $33,500.
If the district contains more than 6,500 people, then beginning educators need to make 70% of the median teacher wage to qualify for the incentive.
The incentive would be two quality educator payments for first-, second- and third-year teachers instead of one. By its second year, the program would cost about $2.5 million to the state.
Getting the beginning teachers' wages up to these levels so schools can qualify for the incentive will likely require state and local buy-in, but that's the point, said Lance Melton, executive director of the Montana School Boards Association.
"It's intended to create a rising tide at all different school system levels," Melton told the committee. "It will require collaboration locally. … This bill is set at a moderate level to ensure there's a shared state and local effort and it's designed to make good progress here."
The proposal got the nod from the Montana Office of Public Instruction and Gov. Greg Gianforte's office, which included the incentive in its budget proposal. Gianforte, a Republican, had campaigned on raising starting teacher pay.
Jones dubbed the legislation the Tomorrow's Educators Are Coming Home, or TEACH, Act.
Glenn Oppel, policy director at the governor's office, pointed to wages in neighboring states as an escape route for beginning teachers in Montana; base pay is $6,000 per year higher in North and South Dakota, and $14,000 higher in Wyoming for a first-year teacher than it is in Montana, Oppel said.