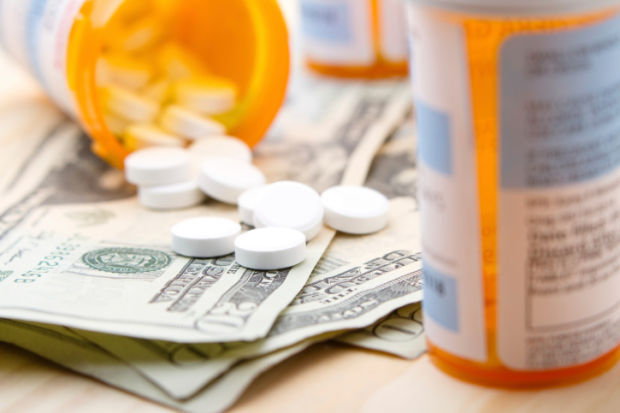 Montana's Insurance Commissioner pitched a bill to state legislators Friday to root out what he calls shady practices by middlemen in the prescription drug industry that he said would lower the cost of medications for Montanans.
Instead of directly going after pharmacy benefit managers, which sit at the nexus of interactions between pharmacies that sell drugs, health insurance companies that cover patients and the manufacturers that make medications, the legislation tries to dictate what sort of contracts insurance companies can enter with those middlemen.
At the end of that complex chain are consumers who state Commissioner of Securities and Insurance Matt Rosendale argues are harmed and face higher drug prices because pharmacy benefit managers skim a bit off the top of each transaction they facilitate.
Pharmacy benefit managers are hired by insurance companies to process claims at the pharmacy and negotiate prices with pharmacies and drug manufacturers.
Rosendale argues pharmacy benefit managers can profit in several ways that harm consumers in the end. Senate Bill 71, carried at his request by state Sen. Al Olszewski, R-Kalispell, aims to stop some of those practices.
The bill would require that rebates not go to the don't go to the pharmacy benefit managers, but instead go to the insurance companies so they could use the money to lower premiums.
Drug companies that want to get on what's called a formulary, or a list of drugs that an insurance plan covers, might offer rebates as incentives to pharmacy benefit mangers who write those lists.
For example, for a drug that costs $100, a drug maker might offer a $200 rebate to a pharmacy benefit manager to get on that drug list. That means the drug ends up costing $300 to make up for the rebate, which the pharmacy benefit manager pockets.
The bill also aims to eliminate what's called spread pricing, where a pharmacy benefit manager charges the insurance company more for a drug than what it pays the pharmacy, keeping the difference as profit.
Insurance companies and their contracts with pharmacy benefit managers are the target of this bill instead of the middlemen because other states have faced issues with federal law when trying to directly dictate what those managers can do, employees at the Commissioner of Securities and Insurance office said.
"We've tried to provide the insurance companies with the tools they need to be able to provide transparency from the PBMs," Rosendale said.
Insurance companies, however, argued that they would be unfairly fined — and have to pass that cost onto their customers — for the bad behavior of pharmacy benefit managers.
Sean Slanger, a lobbyist for health insurance companies, said all the penalties in the bill that are related to the failure of a pharmacy benefit manager "are charged to the (insurance company) and not to the PBM.''
So, he said, if the pharmacy benefit manager does something wrong, the insurance company will have to pay for it and will, in turn, pass that cost along to customers in the form of higher premiums.
Others argued that the real problem is with drug manufacturers, who they say set the costs of prescription drugs too high.
"If you really want to have this conversation about drug prices, lets dig into some (pharmaceutical) manufacturer transparency," said Jennifer Hensley, a lobbyist for PacificSource.
Those who opposed the bill also said it only applies to health insurance policies sold on the individual exchange in Montana, which represents a small amount of the overall market, and is already vulnerable to any volatility.