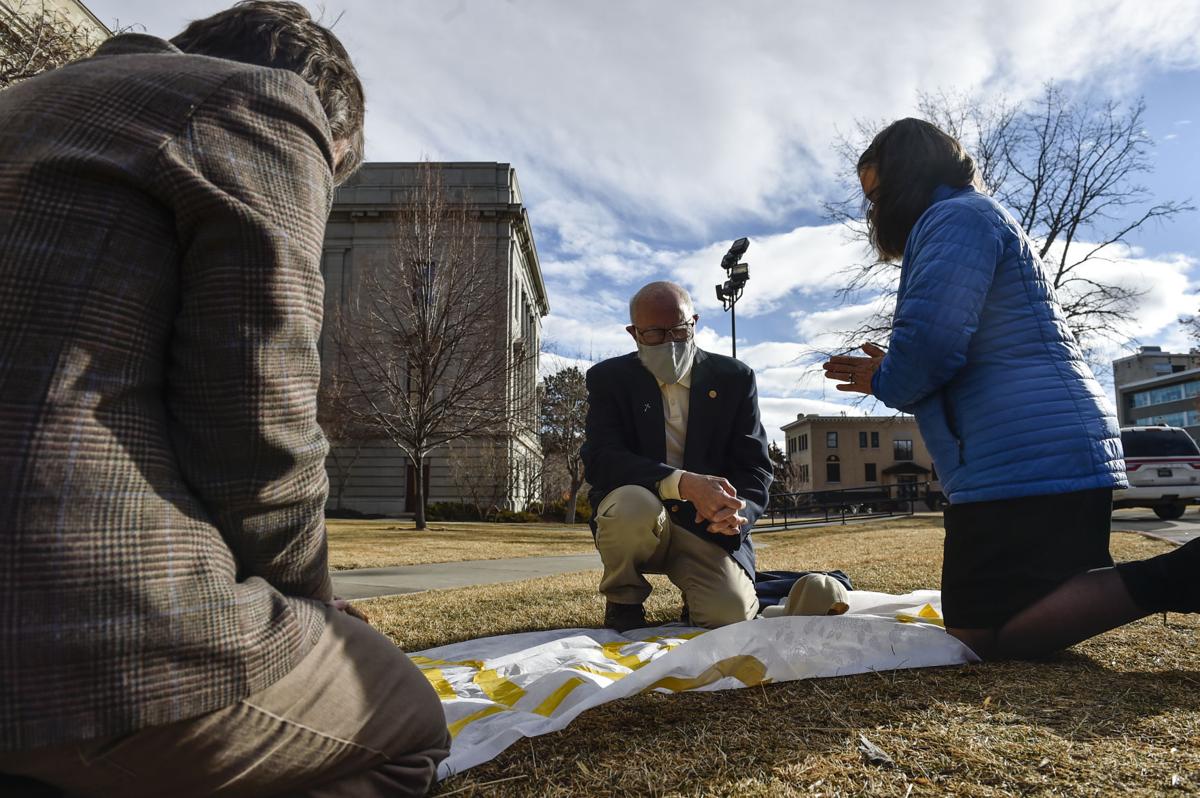 A bill that greatly expands where Montanans can carry concealed firearms, including in bars and on college campuses, has passed the state Legislature.
House Bill 102 was carried by Republican Rep. Seth Berglee, of Joliet. Similar legislation has met the veto pen of Democrats in prior sessions, but the state now has its first GOP governor in 16 years.
The bill was one of the first highly controversial measures to move through this session, and it moved on largely party-line votes with Republican backing.
Supporters argued that more guns in more places would make people safer because it allowed for increased self-defense. Opponents raised concerns about combining guns and alcohol, said increased access to firearms on campuses could increase the suicide completion rate and questioned if those without law enforcement training could respond effectively in emergencies.
The bill aims to limit the authority of the state Board of Regents and university system by stopping the adoption of polices regulating firearms on campuses. A legal note attached to the bill, as well as its opponents, have raised concerns that it may be at odds with the state Constitution, which says the regents have full power over the system and campuses.
The bill went through several iterations, including being sent back to the Senate Judiciary Committee after confusion about the process and as different groups asked to be removed from its provisions.
Under the bill passed Friday, people will be able to carry concealed firearms in more places, like bars and restaurants that serve alcohol, even if they don't have a permit. The bill also expands where people who have permits can carry to include some government buildings. A separate bill coming from Republican Sen. Steve Hinebauch, of Wibaux, would allow lawmakers to carry in the Capitol, even if they don't have permits. That bill cleared the Senate Judiciary Committee on a 6-5 vote Friday.
Amendments to Berglee's bill also made changes like adding to the place where people can't conceal carry some sporting events on campuses that have armed security and controlled access.
Earlier in the week, a group of religious leaders from around the state delivered a letter to Gov. Greg Gianforte asking him to veto the bill.
Rev. Su DeBree, who lost a daughter to gun violence 30 years ago in Great Falls, said faith leaders often seen the negative outcomes from access to firearms.
"We as the pastors around Montana are the ones that are dealing with the firearm suicide rate, the families that have lost loved ones to violence, whether it be suicide or interpersonal conflict," DeBree said Wednesday.
Gianforte has not said how he will act on the bill, which will likely reach his desk sometime next week.
In support of the bill on the Senate floor earlier in the week, Sen. Jason Ellsworth, R-Hamilton, told the story of his mother's murder by a man who had been waiting for her when she got home from grocery shopping.
"I look at this bill and I say 'Could this have affected her if she was here in Montana?'" Ellsworth asked. "I don't know that, nobody can know that, but I believe in our rights and I believe in our right to protect ourselves. At the end of the day, criminals are gonna do what criminals do."
— Reporter Seaborn Larson contributed to this story.