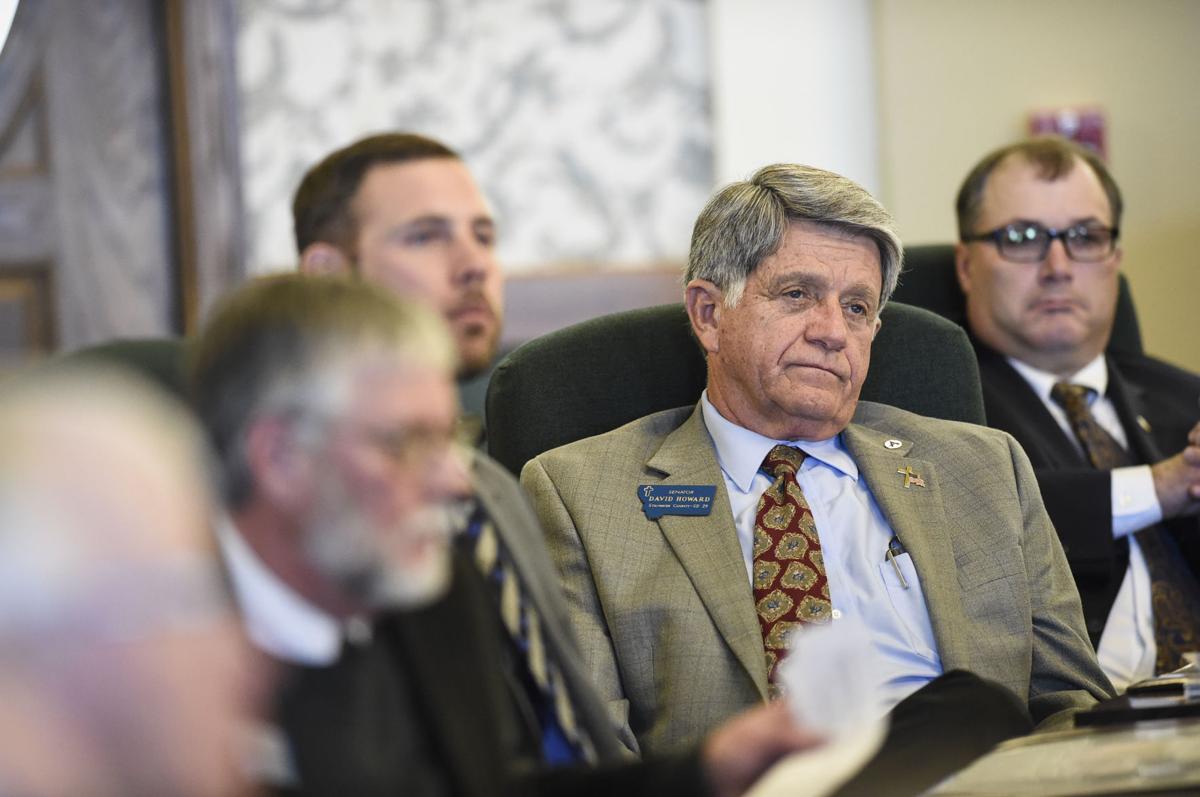 The second coming of a bill exempting religious nonprofits from Montana's campaign finance reporting requirements won the Senate's endorsement Wednesday, after an earlier version was tabled in the House.
House Bill 689, which was amended by a Senate committee last week to include the language from Senate Bill 162, passed second reading on a party-line vote of 31-19. Its predecessor had similarly passed the Senate in February before it was tabled by a House panel last month.
Democrats have strongly opposed both versions of the legislation, which they say could open the floodgates for dark money to flow into Montana.
"The House was right to kill this bill in the House State Administration Committee, because there are loopholes in it that somebody could drive a yacht through," Sen. Bryce Bennett, D-Missoula, said.
He argued that political organizations could hide behind a tax-exempt status as a religious group, and use that cover to avoid disclosing donors the way other political committees are required to in the state.
"I can't imagine there's folks on your side of the aisle that want to have (Democrat donor) George Soros dumping millions of dollars into this state to defeat you and your party," he added.
But Sen. David Howard, R-Park City, rejected that argument, saying that the federal government has strict requirements for religious organizations to maintain a tax-exempt designation. Howard sponsored SB 162.
"It would be almost impossible, plus the fact is they would instantly lose their nonprofit status if they did that," he said.
HB 689 was originally tailored narrowly, to require additional reporting requirements for politically active groups that lease space from the Montana University System. That language appears to only apply to the Montana Public Interest Research Group, a liberal nonprofit group that represents Montana college students. That language is still in the bill.
While naming the group would violate legislative decorum, Sen. Steve Fitzpatrick, the Great Falls Republican carrying the bill in the Senate, noted that it would affect an organization at the University of Montana that "participates in ballot campaigns for things such as the anti-mining [ballot] initiative, the marijuana initiative, a couple other initiatives on behalf of, fair to say, liberal, left-leaning organizations."
MontPIRG maintains an office on the UM campus in Missoula. During a hearing on the bill last week, representatives from the group noted that it is not affiliated with any political party, and argued that the information they would be forced to provide under the bill is already publicly available in reports they submit to the Commissioner of Political Practices.
Rep. Julie Dooling, R-Helena, sponsored the bill in its original form. She argued that the additional reports, which would be submitted to the Legislative Services Division, would increase transparency from a group that leases state-owned office space.