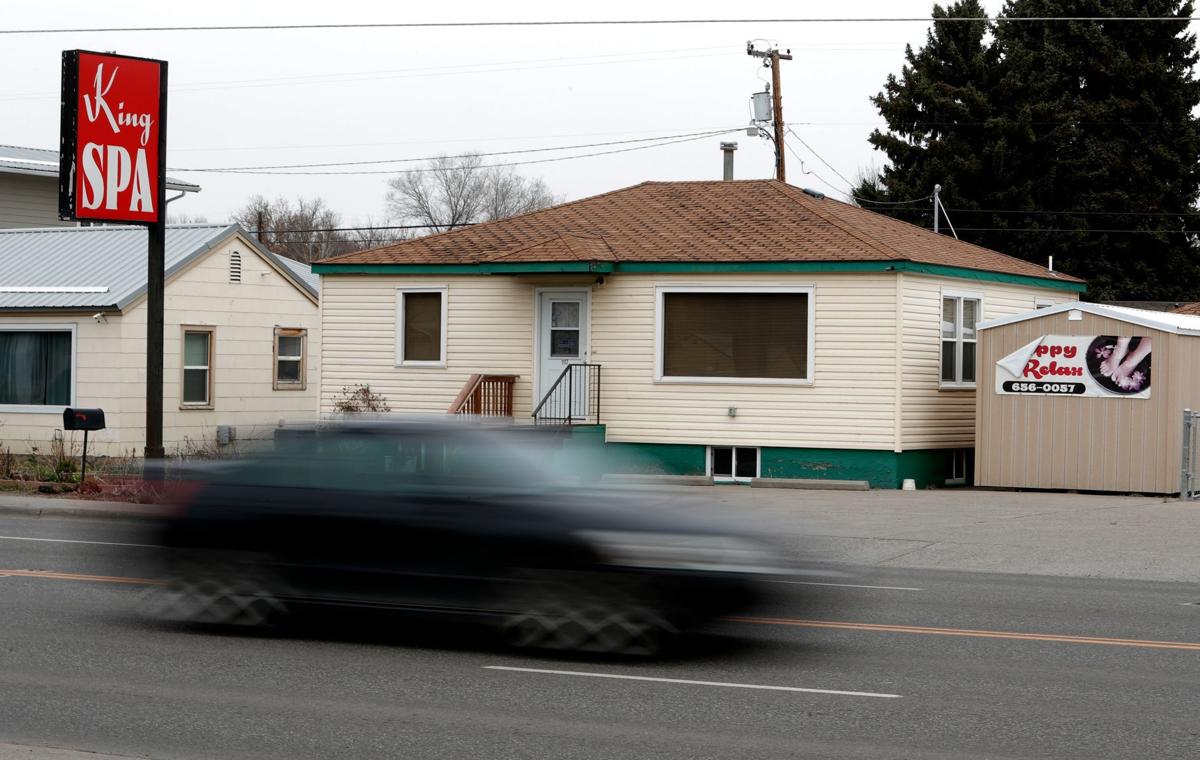 A second bill aimed at cracking down on sex trafficking in Montana has passed the Legislature.
The Senate on Wednesday passed HB 749 on a 46-4 vote. The House voted it through 94-5. 
The bill, carried by Rep. Daniel Zolnikov, R-Billings, provides $519,815 in funding for two agents with the Division of Criminal Investigation to form a human trafficking enforcement team.
Penny Ronning, co-chair of the Yellowstone County Area Human Trafficking Task Force, said the bill's passage was a "game changer" for Montana.
Until now, the state has had no law enforcement officer dedicated entirely to trafficking cases, although there is one federal agent who works full-time on the problem. 
"That's part of the vulnerability of Montana," Ronning said. "Traffickers understand the vulnerability of our state, that we are at low funding for law enforcement at every level. And for a trafficker, we're a state of opportunity."
The team will work with local law enforcement to conduct sting operations, interdiction operations on the highway to intercept human trafficking or smuggling, and collect and share data on human trafficking investigations across different agencies in Montana.
The bill also takes a step important to Billings advocates by requiring massage businesses to display the license of each massage therapist working at the business and allow law enforcement to enter the business at any time during business hours to ensure compliance.
Compliance checks cannot interrupt a treatment session unless the session lasts two hours or more, according to the bill.
The measure was crafted to address illicit massage businesses that offer commercial sex. One Billings man was indicted in connection with such a business in March. 
The FBI has said it's watching 15 illicit massage businesses in Billings. Special Agent Brandon Walter said other Montana cities have them as well.
Ronning, the task force co-chair, said illicit massage businesses are characterized by extended or 24-7 business hours, all-male clientele, neon "open" signs, and covered windows. The women who provide the massages and commercial sex live on site and are rarely seen entering or leaving the business.
Ronning and co-chair Stephanie Baucus are careful to stress that the women working in the illicit massage businesses are being exploited.
"This industry that is posing as legitimate massage businesses — we're not talking about voluntary sex industry workers," Baucus said. "These are trafficking victims."
The funding portion of the bill takes effect July 1, while the new licensing display requirements go into effect Oct. 1.
Bryan Lockerby, administrator of DCI, spoke in support of the bill at a committee hearing April 11.
Only one law enforcement officer in the state works full-time on human trafficking, while other officers work part-time on it, he said. Even so, the state has rescued 90 victims of trafficking, both adults and children, since 2015, he said.
Zolnikov's bill would help law enforcement tackle more of the cases, in particular the illicit massage business cases.
"Those cases are complex, they're hard to work, they require extensive surveillance, time and manpower if they're going to be investigated," Lockerby said, adding that the two full-time DCI agents would help significantly.
HB 749 is the second bill to pass this session related to human trafficking.
SB 147, sponsored by Sen. Margie MacDonald, D-Billings, increased penalties against pimps and outlawed non-intercourse sexual activity. The bill is waiting for Gov. Steve Bullock's signature.
Get Government & Politics updates in your inbox!
Stay up-to-date on the latest in local and national government and political topics with our newsletter.