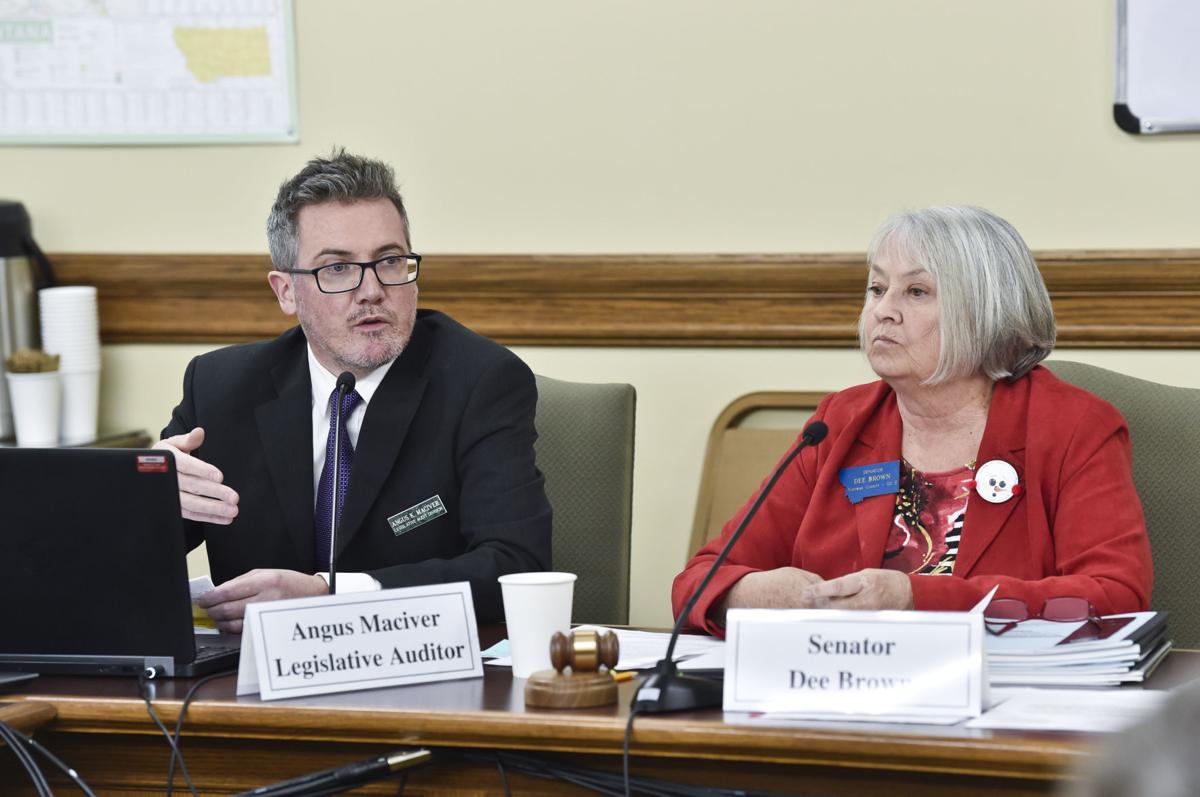 The legislative auditor is firing back over actions taken by the governor's office last week to highlight a dispute over draft audit findings, a move the auditor says may be classified as an attempt to improperly influence the outcome of their work.
On Wednesday the governor's budget director and chief legal counsel held a meeting with the media to raise a red flag about what it calls a questionable unpublished audit report it claims is drawn from bad data.
The findings call into question the enrollment status of about half of the state's Medicaid population. That creates a potential $135 million liability to the federal government, auditors said.
While both sides agree it's highly unlikely the feds would ever claw that money back, auditors say the concern would have to be disclosed in financial documents when the state goes out to sell bonds for infrastructure projects. It's possible that would lower the state's bond rating, meaning it could pay more on bonds.
Last year the Legislature approved $80 million in bonding to pay for projects like the renovation of Romney Hall on the Montana State University campus in Bozeman, as well as water, wastewater, road and bridge work statewide.
Budget Director Tom Livers has made clear he won't disclose an issue he does not believe to be valid, leaving the governor's office and legislative auditor at an impasse. 
On Monday, Angus Maciver, the legislative auditor, issued a memorandum to members of the Legislative Audit Committee about the issue. 
"Recent actions by the Governor's Office and (the state Department of Public Health and Human Services) may constitute an undue influence threat under the audience independence impairment standards," Maciver wrote.
The memos says if auditors cannot safeguard against those threats, they would have to make note of that in the final audits.
"If we do issue a disclaimer of opinions … $3 billion in federal funding for agencies and programs across state government could be jeopardized," Maciver wrote.
Livers said after an audit committee meeting Monday he did not think actions from the governor's office amounted to a threat.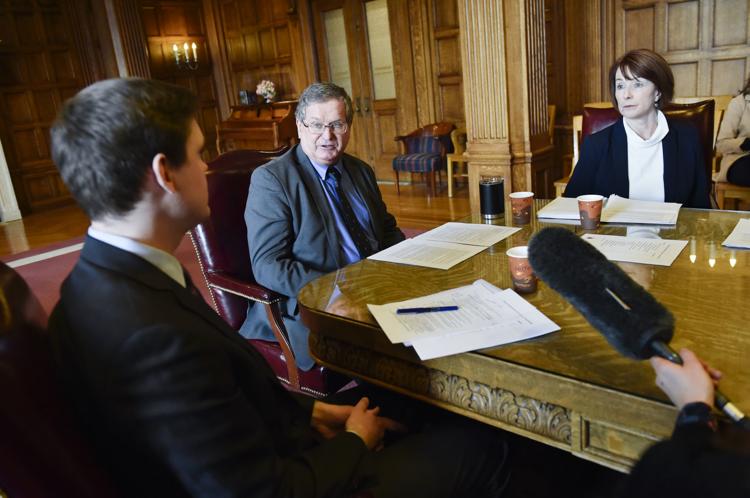 "All we've ever done is say we're trying to retrace your logic," Livers said. " … I don't think that question is undue influence."
The disagreement about the draft audit findings is muddled, but in part boils down to auditors using state income tax data to check to see whether a small sample of about 63 people covered by Medicaid were eligible.
The state health department says it uses different data, following criteria that must be approved by the federal government, to determine eligibility. 
Complicating an already complex issue are Legislative Audit Committee rules that restrict discussion about audits until they are published and discussed at committee hearings. Auditors themselves also follow those rules, which means they haven not explained why they used the data they did.
Livers said Monday he understands that auditors must do work according to audit standards, but it leaves the state in an impossible position.
"The Legislative Audit Division is trying to have it both ways: their decision to delay bonding unless the state invents a new liability is final, but they won't allow Legislative Audit Committee members to check their work or discuss the merits of the audit findings because they claim the audit isn't final. The result is a disturbing lack of transparency as the public waits for infrastructure projects to proceed," he said in a statement.
Maciver argued nothing auditors have done prevents the state from moving forward on bonding, just that the audit findings would have to be disclosed. Livers called it in a letter to Maciver a "catch-22," since the budget director has said he won't disclose an issue he doesn't think exists.
Democrats on the committee echoed Livers' concerns in a hearing Monday, held in conjunction with "Legislative Week," a gathering of a large amount of lawmakers at the Capitol to hold interim committee hearings and study budget and revenue topics.
"It is beyond my comprehension how you take that approach instead of what was agreed upon by the federal government and the state of Montana in terms of eligibility," said state Rep. Denise Hayman, a Democrat from Bozeman. " … It is beyond my comprehension how we headed down this path. I had a conversation with Mr. Maciver and I still don't understand why we are doing this."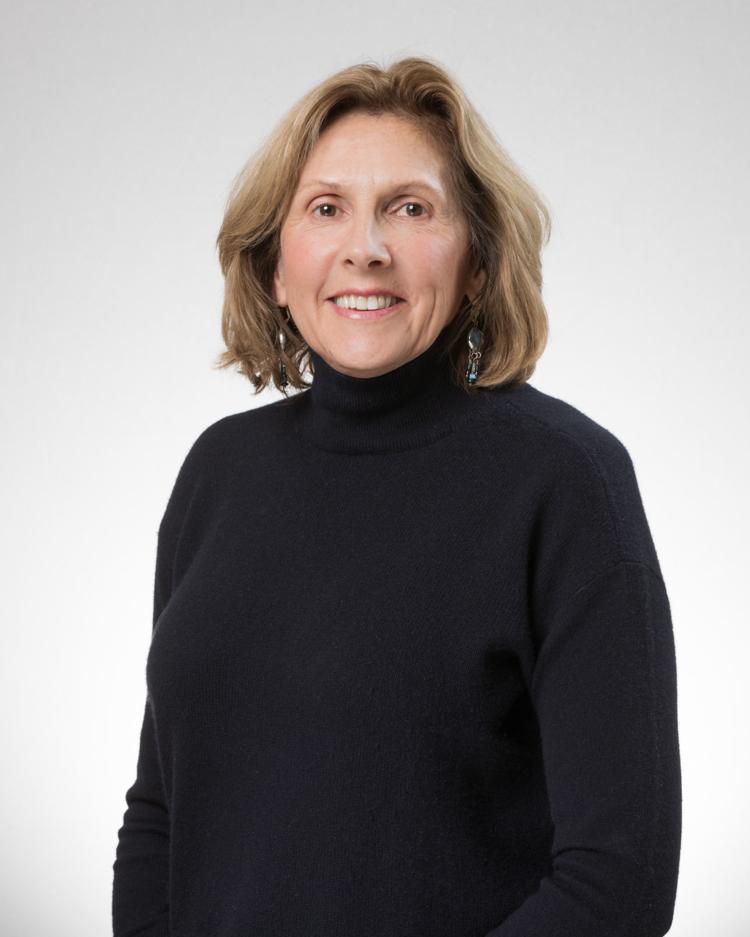 Maciver told the committee that when the final report is on the committee's agenda, likely at their April meeting, "that will be the time at which we can explain in more detail how we approach these issues."
State Sen. Dee Brown, a Republican from Hungry Horse who chairs the audit committee, said she thinks "everything is going to work out."
"Nobody need to jump off the roof or anything. I think that the buildings are going to be built, the highways are going to be tarred, that streets are going to be finished and Montana is going to be better for it. … I think we all need to just relax," Brown said.
It's not yet clear how the governor's office will proceed on trying to bond for infrastructure projects. Livers has said waiting until the April meeting would cause the state to miss this year's construction season. He added Monday the state may meet with the credit agencies to see if or how a disclosure would hurt Montana's credit rating.
Get Government & Politics updates in your inbox!
Stay up-to-date on the latest in local and national government and political topics with our newsletter.