Lawmakers in Helena took stock of the first half of the 2019 Legislature last week as they paused to prepare for the final 45 days of the session. In that time, they expect intense debate over proposals and policies that will shape the future of the state for decades to come.
January and February saw legislators focus on moving some key pieces of legislation in an attempt to clear the decks for deliberation on Medicaid expansion, infrastructure proposals, the state budget and more.
In the House and Senate, on both sides of the aisle, leaders in the Legislature agreed the first half of the session has been productive and, for the most part, harmonious.
"I think we had a lot of good accomplishments going forward," Speaker of the House Greg Hertz, a Republican from Polson, said Friday as the House adjourned. "We've had a few bumps in the road but we got back on track. I expect the second half we'll probably have a few more of those bumps but we've got some heavy lifting to do on the second half of this session."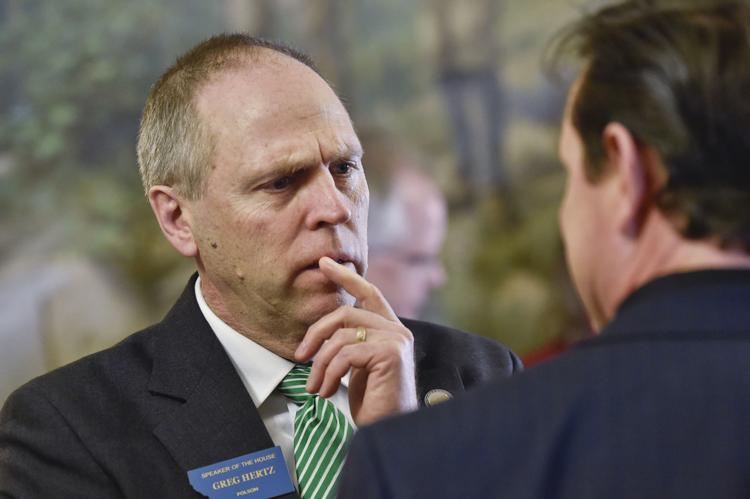 Gov. Steve Bullock has already signed an education funding bill that provides an inflationary increase of $77 million for K-12 education, something that in years past moved later in the session and faced more partisan scrutiny, leaving schools scrambling as they build their budgets. A pay raise for state employees has also cleared the Legislature and is heading to Bullock. That's another bill that could have turned into a political hot potato as it has in years past.
"Everybody just saw it was a good bill. It benefited the lower and middle income level people at the state, which we've always pushed for as a Republican caucus," Hertz said.
House Minority Leader Casey Schreiner, a Democrat from Great Falls, also applauded education funding, but said he wanted to see more. Early in the session Democrats said the bill Bullock signed met minimum requirements but nothing more.
Schreiner wants to see an inflationary increase for special education, as well as money for a loan program to help attract teachers to rural areas and money for a public preschool option statewide.
"I think we've kind of dropped the ball not moving those pieces forward sooner. It also allows them to be politicized. But in general I think that at least we got that piece out the door and hopefully legislatures in the future will make the correction to do better," Schreiner said. "My fear is all these pieces get more and more politicized the closer to Day 90 we get."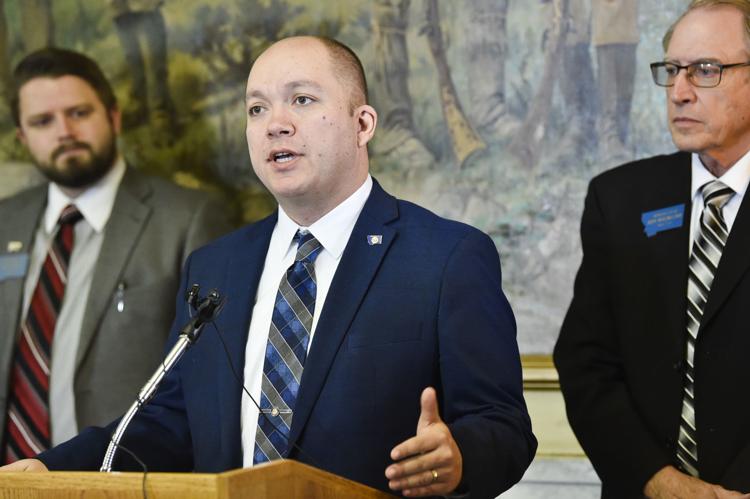 While party leaders in the House and Senate also cited individual bills advancing party priorities that have either made it to the governor for his signature or have moved from the House to Senate or vice versa, much of the focus is what's on tap for the second half of the session.
"The real heavy lifting is obvious after transmittal," said Senate President Scott Sales, a Republican from Bozeman. "Tax bills, appropriation bills, Medicaid expansion, the governor's (preschool) proposal, (infrastructure), all that. Perhaps the more thorny issues are yet to come, but that's how it always works."
The battle over what happens with Medicaid expansion in Montana has been looming for years. When lawmakers passed the program that extends Medicaid to people earning up to 138 percent of the federal poverty level back in 2015, they built in an expiration date of this summer. The program now covers more than 95,000 people who earn up to 138 percent of the federal poverty level, or $15,418 a year for an individual or $26,347 for a family of three.
That sunset was engineered to make lawmakers this year take stock of the program and decide whether it should continue or end. While there seems to be bipartisan consensus to continue the program, there's sharp disagreement over how it should be done.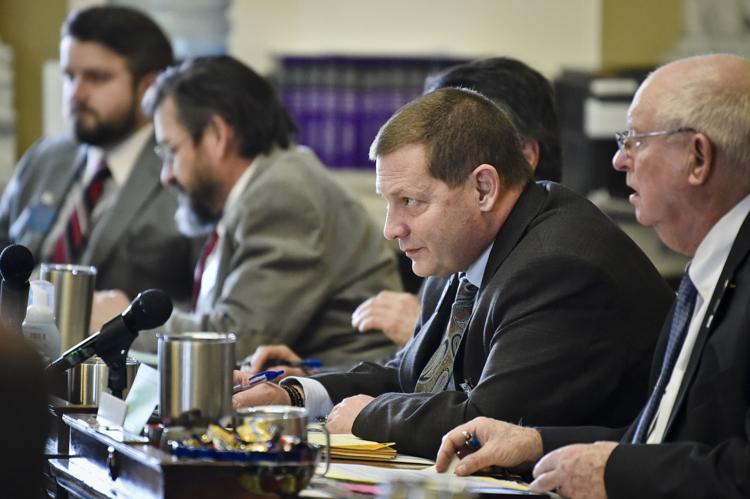 Republicans have a bill, yet to be introduced though drafts have been released, that enacts work requirements for participants. It's brought by Rep. Ed Buttrey, a Republican from Great Falls who carried the original expansion bill in 2015.
Democrats have their own bill to continue expansion, much in its current form but with an increase in funding for a voluntary workforce development program.
Both bills propose a similar fee on some hospital revenue to help pick up the state's share of the program, which has been about $57.4 million a year, though costs are offset by about $28.4 million in savings.
Sales, who did not support expansion in 2015 and has concerns now about the federal government's obligations in the face of a soaring national deficit and legal challenges to the Affordable Care Act that allowed for expansion, said he's confident the program will continue and the Republican bill will be the vehicle.
"People like to think that there's some accountability and there's some skin in the game for individuals that are benefiting from Medicaid expansion," Sales said of the work requirements.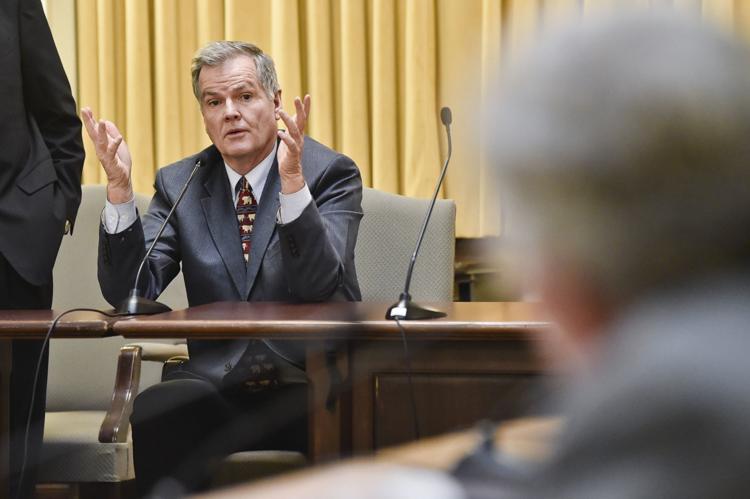 Democrats counter that the expansion program has been successful as is and shouldn't be changed. They cite several studies released during the session estimating thousands could lose coverage if work requirements are enacted.
Buttrey has changed his bill since those studies were released to allow for self-reporting of hours worked in an attempt to lessen the burden for program participants. But Democrats still say any sort of requirements put people at risk.
"I think we worked in a bipartisan way in 2015 and we built a good product. We built a Montana-made approach to Medicaid expansion that, darn it, worked," said Senate Minority Leader Jon Sesso, from Butte.
Both expansion bills will be heard by the House Human Services committee on March 16. Republicans hold a 58-42 majority in the House, so any bill that emerges would need support from members of the party. That's likely to come from the so-called Solutions Caucus, which includes Republicans like Buttrey who worked to pass expansion the first time.
But Schreiner said House Democrats are not willing to budge on work requirements.
"The thing that we're not willing to do is pass sub-par legislation to get it done," Schreiner said, saying it would have health and financial costs for the state. " … It's not worth it for us to pass a bad piece of legislation just to say we got it done, because once you pass that it's harder to fix it. We need to pass the right bill now."
While a bill to provide the framework for how the state goes about taking on infrastructure projects cleared the House in the final days before the transmittal break on a 100-0 vote, the rest of the package that's yet to come will likely see more debate.
The IDEA Act — Infrastructure Development and Economic Accountability Act — is carried by Rep. Eric Moore, a Republican from Miles City. The bill caps the amount of debt the state can take on, as well as limits what debt payments can reach during the two-year budget cycle.
It sets aside money for projects, dictates repairs and maintenance must come before anything new is built, and says infrastructure money can be tapped in tight times to help balance the state budget. Moore hopes this outline will help shape the way Montana debates infrastructure projects for years to come.
What the bill doesn't do is list projects to be funded this session or set aside money for them. That bill, to be carried by Rep. Mike Hopkins, a Republican from Missoula, will come in early March. The governor's original proposal will likely be scrapped, as Republicans indicated earlier in the session.
Moore said what's included will total somewhere from $50 million-$100 million. Bullock's original proposal was $160 million in projects.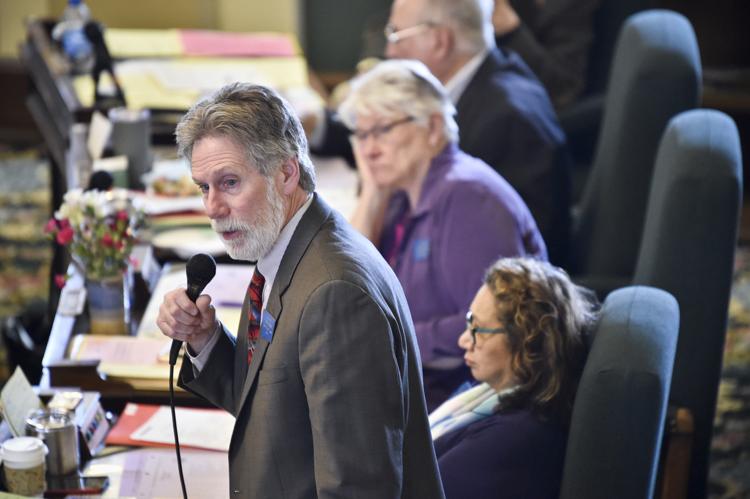 Sesso said last week lawmakers will break out plans for a new state history museum in Helena in a stand-alone bill. It's a project that's hamstrung board infrastructure proposals in years past. This year's version will likely be enhanced from what was offered in 2017, Sesso said, and draw funding from a 1 percent increase in the state's accommodations tax.
Sales said the infrastructure proposals emerging are in part an attempt to remove the politics from what's turned into a political fight at the end of the last several legislative sessions.
"There's wisdom in trying to take the political aspects out," Sales said. "We all need highways, we all need safe drinking water systems. We need maintenance on our existing buildings. There's a whole pile of that we're in agreement on."
The budget and pre-kindergarten
As always, a major part of the second half of the session will be hashing out the state budget. Lawmakers wrapped up work in budget subcommittees and the full budget, House Bill 2, will get its first hearing in the House Appropriations Committee on Thursday and Friday.
Bullock said as the process moves forward he has some concerns about what the Legislature is proposing.
"There are things that we need to take a real close look," Bullock said. He referenced a decision to cut the funding for the equivalent of 116 full-time positions within the state health department, most of which have been vacant more than two years. While it doesn't represent a loss of jobs, it does take away money from the department Bullock said could result in the loss of programs.
The governor also pointed to significant spending proposals still to come in the second half that aren't included in the budget, from both sides of the aisle. While $22 million for a public preschool option proposed by Bullock was stripped out of the education budget,other preschool bills still in play could increase spending significantly.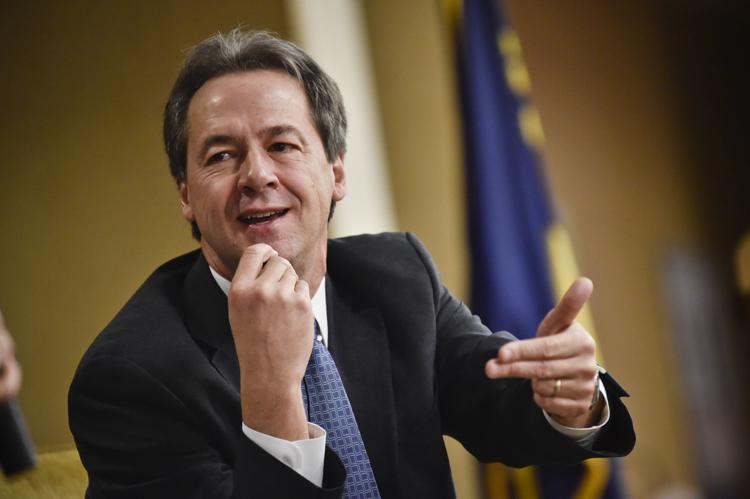 "There are any number of bills still coming along that have a substantial appropriation cost," Bullock said, saying bills pending would increase appropriations beyond the budget he proposed at the start of the session.
Bullock also chided Republicans who have said said they'll oppose tax increases included in his budget to increase revenues. Those bills will be introduced after the break.
"(We have) some legislators who have said any increase of revenue is dead on arrival, but I think taking that sort of frame would certainly do a disservice to Montanans if we're going to take away half the equation of discussion," Bullock said.
Sales said tax increases are still a non-starter for Republicans.
"For us, for Republicans, if I could write the headline at the end of the session, it would be that we lived within our means just like the people of Montana do in their business and family budgets and we did it without a tax increase," Sales said.