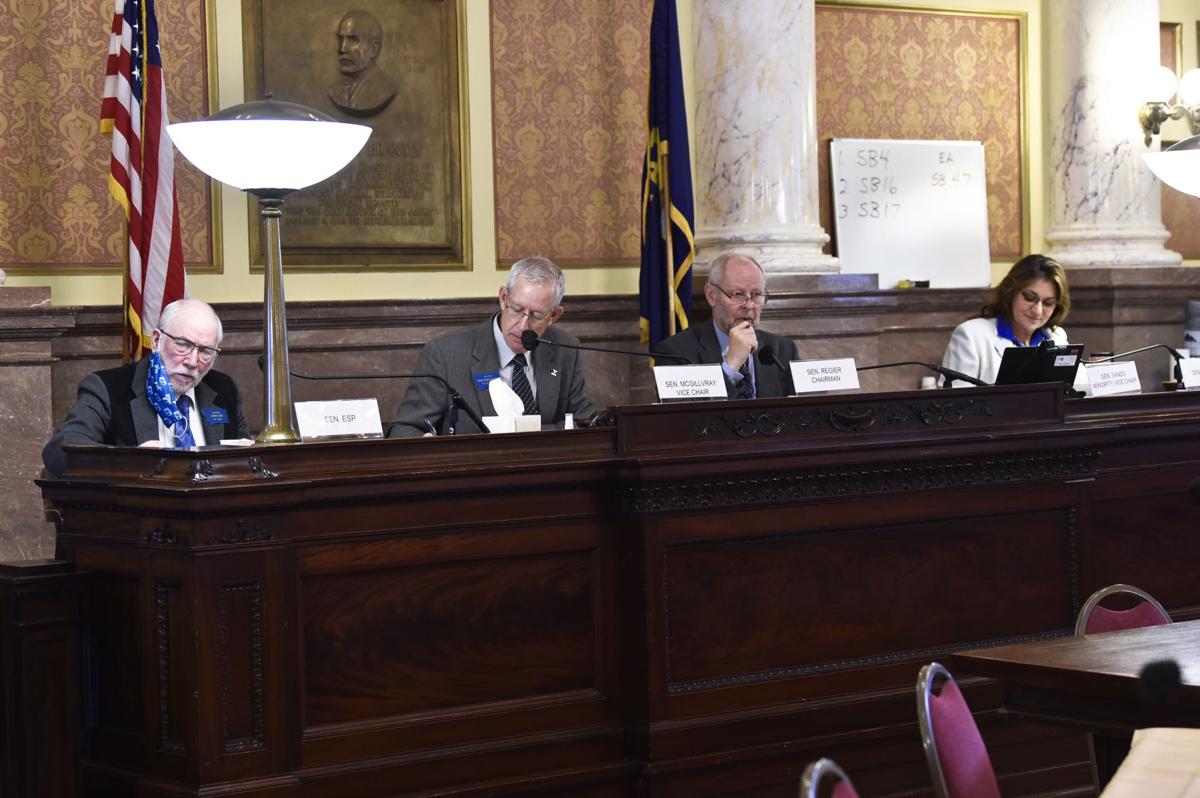 Law enforcement officials Wednesday testified in support of a bill to repeal a misdemeanor charge that can be filed against officers for not enforcing public health orders.
The bill comes after 10 months of patchwork enforcement of public health mandates across the state through the COVID-19 pandemic. In some cases law enforcement officials, including in Ravalli County, have declined to enforce public health orders for businesses to require the use of face coverings and social distancing. 
State code says a local health official can request assistance from law enforcement in carrying out public health orders. Sen. Steve Fitzpatrick, R-Great Falls, introduced Senate Bill 67 on Wednesday before the Senate Judiciary Committee to remove the next line from that statute, which states an officer can be charged with a misdemeanor and removed from office if they do not provide that assistance.
Yellowstone County Sheriff Mike Linder told the committee Wednesday he was unaware of such a charge ever being leveled against a law enforcement officer in the state. Linder and others who testified in support of the bill said they already have good working relationships with their local health officers, but said the current law sets up an adversarial relationship between local health departments and law enforcement. 
"This bill is about them fostering a good relationship and being able to work well together without a piano hanging over someone's head," said Brian Thompson, a lobbyist for the Montana Sheriffs and Peace Officers Association.
Cascade County Sheriff Jesse Slaughter told the committee his office is taking the pandemic seriously. Slaughter said, from his seat on Republican Gov. Greg Gianforte's COVID-19 task force, he has heard the plight from doctors, public health officials and education workers about how they've had to battle the virus and its havoc for months now.
Slaughter was in the middle of a tense situation in August after an outbreak occurred at the Cascade County jail. Slaughter had called the statewide mask mandate "highly debatable" in a statement after a juror had been sent to jail for not wearing a mask in court. On Wednesday, Slaughter said he and the Cascade County Health Department have been able to work through differences in the name of public safety through the pandemic, and the striking overhanging threat of removal from office would help continue that relationship.
"None of that is going to change," Slaughter said. "This is just common sense, is all this is."
The only opponent to Fitzpatrick's bill was Travis McAdam, of the Montana Human Rights Network, who testified that removing the charge against officers would dilute the authority of health officers and further embolden those who protest public health orders.
"The pandemic has been a great time for the anti-government movement and we worry this bill would give them another tool in their tool box," McAdam said.
Fitzpatrick told the committee the bill would alleviate law enforcement's concerns if they had to choose between enforcing public health orders and responding to, for example, a robbery. 
"These guys have been sworn to uphold the law," Fitzpatrick said. "Men and women of law enforcement I think they take their oaths very seriously and they don't want to be in a position where they're committing crimes when they're out doing their work."
The Senate Judiciary Committee did not take immediate action on the bill. The committee meets again Thursday morning at 9 a.m.