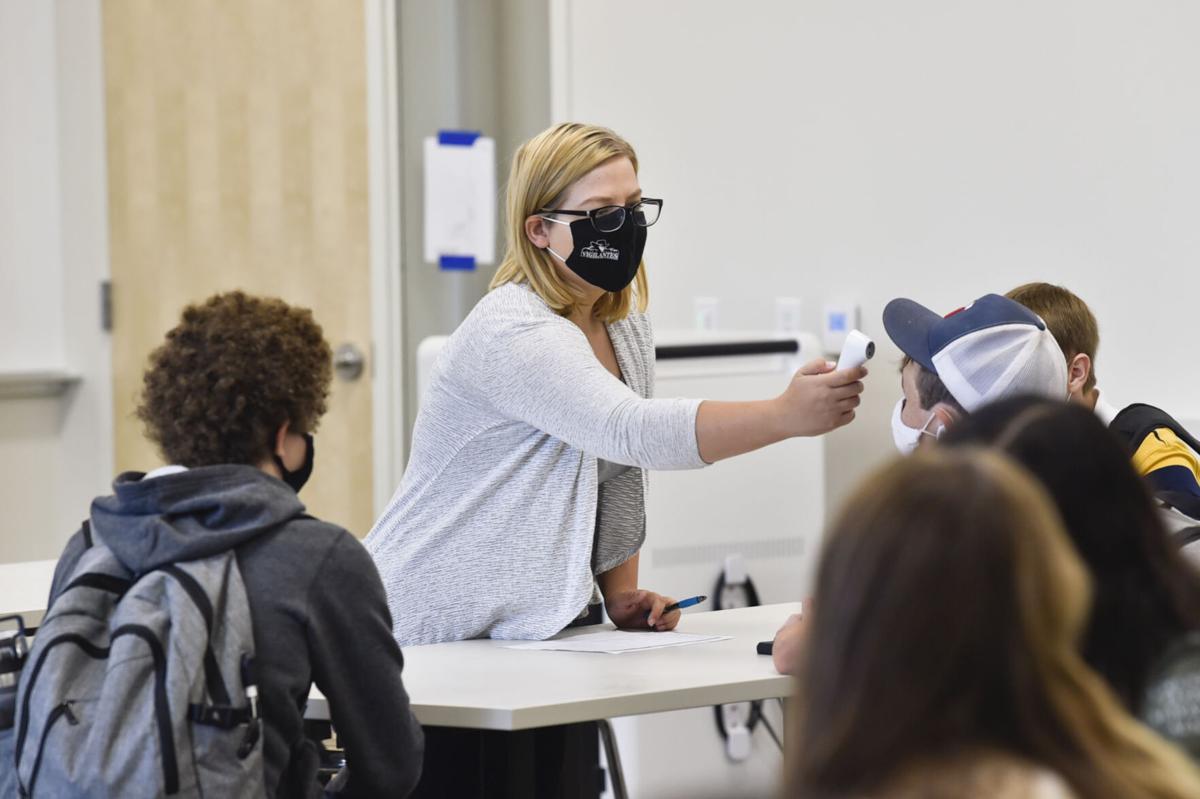 Surveys done by the Office of Public Instruction this year provide a glimpse into how the pandemic affected students and teachers.
While not fully representative of students and educators in Montana, the responses offer an idea of trends like how students were able to access the internet or how engaged they were in remote lessons.
OPI staff decided to turn to a survey "to hear firsthand experiences from educators and students across the state," an OPI spokesperson said Thursday.
More than 4,600 students responded to the survey, along with about 2,200 teachers. The survey of students represented 52 public schools, and teacher responses came from 62 public schools. There were no private schools represented in the results.
Seventy percent of students responding to the survey this May said they had to quarantine at least once during the 2020-21 school year, and half of that group had to quarantine at least two times. About a quarter of students said they never had to quarantine.
About 75% of teachers who responded had to switch at least once from in-person to remote instruction because of potential COVID-19 exposure. About 35% of teachers had to quarantine twice or more.
The most recent epidemiological report produced by the state Department of Public Health and Human Services shows that K-12 schools saw the most COVID-19 cases in congregate setting, marking 8,776 cases in the report published June 4. OPI reported there were at least 145,634 public school students during the most recent school year, making it the largest congregate group.
Universities reported just shy of 4,000 COVID-19 cases. Long-term care facilities and assisted-living facilities, tracked by the department as two different categories, saw a combined 5,817 cases.
Responses could give educators and OPI a rough idea of how well students learned during the pandemic.
A bit more than half of students and about three-quarters of teachers said distancing requirements, sanitizing and mask-wearing made it harder to learn.
Responses also showed varying degrees of what students said they learned during the year and how teachers felt their students performed. Roughly two-thirds of students of students reported learning about the same as in a normal year or even learning more than in a typical year to some degree. But about 58% of teachers said they felt most of their students learned less. Teachers also generally said it was more difficult to teach remotely.
"This (survey) was designed to gain a better understanding of learning experiences, levels of educational resources and conditions during the 2020-2021 school year; support more appropriate interpretations of assessment data; and contextualize the assessments in this unique year," the spokesperson said.
The survey also asked about access to the internet, though results complied don't show how that might vary by region of the state.
"The results of the data will be used to establish the resources OPI provides to support districts in meeting the social, emotional and academic needs of all students," the spokesperson said. "The OPI is exploring ways to adapt the survey in future years and finding innovative ways to encourage even broader participation moving forward."