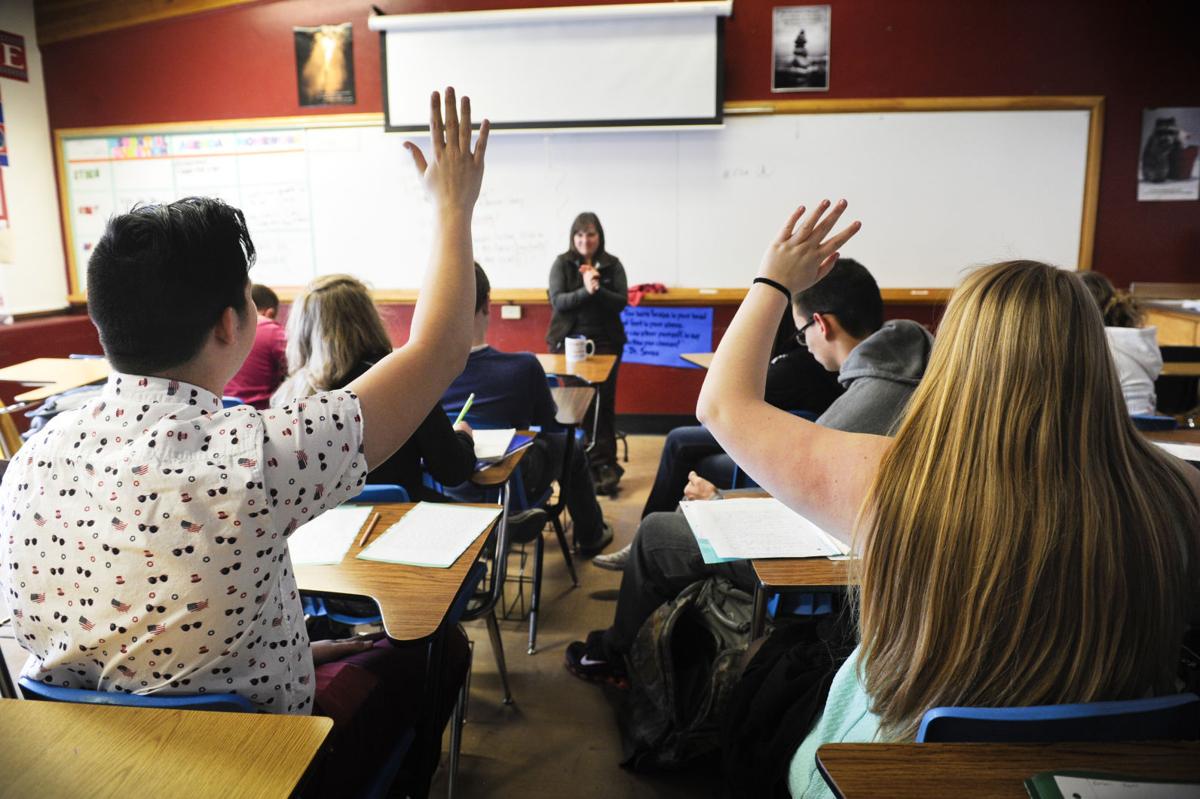 A little more than a week after the state attorney general issued an opinion on critical race theory in Montana's schools, administrators say it won't change what's taught in classrooms.
But some, including the Democratic members of the state's American Indian Caucus, worry a lack of clarity could have a chilling effect on the state's constitutionally required Indian Education For All program.
Republican Attorney General Austin Knudsen said in a statement when he released the opinion that "programming in a way that treats individuals differently on the basis of race or that creates a racially hostile environment" would not be tolerated in Montana schools.
On Friday through a statement sent by his press secretary, the AG's office disputed the basis of the concerns raised this week.
"An attorney general's opinion determines what the law is based on constitutional and statutory provisions. The opinion is clear that it does not prevent any topics from being discussed or taught in schools and that it is a violation of students' rights if lessons or activities discriminate against students based on their race," read the email. "The legislators' statement appears to have been written before the opinion was issued, as it raises no issues with the actual content of it."
Republican state Superintendent of Public Instruction Elsie Arntzen, who requested the opinion May 13, said in a statement this week she believes the opinion will not restrict education in the state's schools or hamper the Indian Education for All (IEFA) program.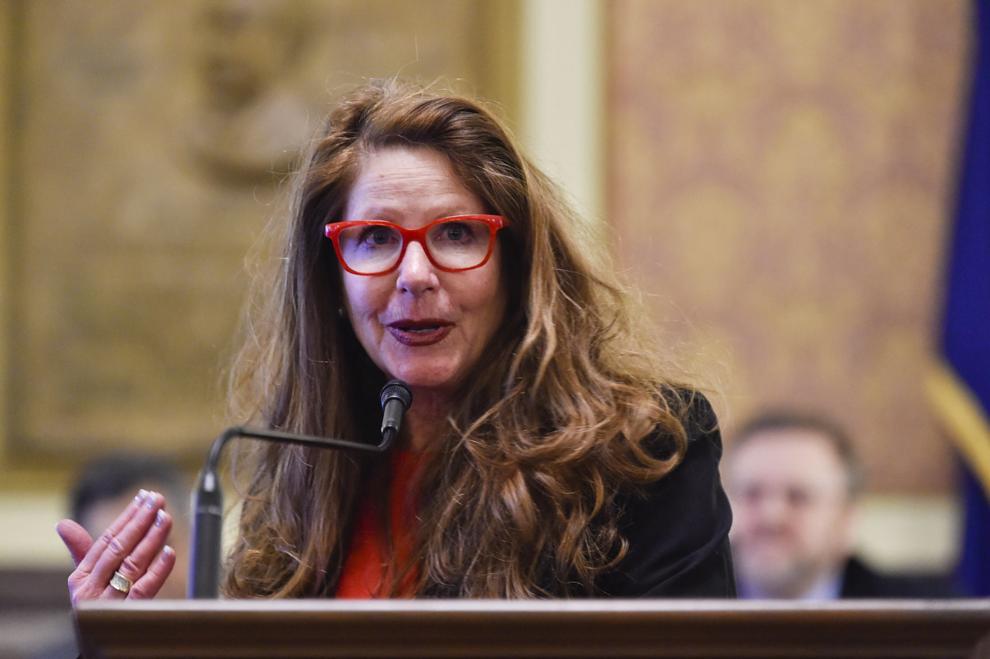 That program is meant to fulfill a state Constitution requirement recognizing the distinct and unique cultural heritage of American Indians and a commitment in educational goals to preserve cultural heritage.
"I think it is very plain from the attorney general opinion that the focus is ensuring Montana students and teachers are protected from discrimination in the classroom. It highlights three bright-line categories to avoid: racial segregation, stereotyping and scapegoating. Discrimination of any kind in our schools is unacceptable, and it won't happen on my watch," Arntzen said in a statement, adding the opinion does not restrict First Amendment rights.
"The Attorney General makes very clear that 'nothing in this opinion shall be construed to restrict any expressive activities protected under the U.S. Constitution, including academic freedom or student political speech,' further noting that there are 'legitimate pedagogical uses' for controversial or difficult topics," Arntzen said.
Lance Melton, the executive director of the Montana School Boards Association, said Friday the opinion doesn't change much, if anything.
"It ultimately lands about where the law was before he weighed in, which is of course you can't discriminate on the basis of someone's race," Melton said. " … (Knudsen's) opinion does not affect student political free speech rights. It doesn't affect the academic freedom of instructors."
Melton added that "an accurate review of the history of the American Indian peoples and tribes in Montana necessarily requires analysis and exploration of what roles racism played in the development of our state and in our history."
Critical race theory (CRT) has been around for more than four decades and presents the concept that "racism is a social construct, and that it is not merely the product of individual bias or prejudice, but also something embedded in legal systems and policies," according to the publication Education Week.
How the opinion originated
The opinion came about in a different fashion than most attorney general opinions in recent memory, Melton pointed out — meaning it wasn't issued to settle a question of how to interpret a law in dispute like high-profile opinions from former Republican Attorney General Tim Fox on approving land easements or enforcing regulations on firearms sales.
Around the country, Republicans have staked out critical race theory as a fight in the so-called "culture wars." A recent report by National Public Radio cited comments from GOP lawmakers in South Carolina and Colorado opposing CRT and pointed to legislation limiting it in Idaho and Oklahoma. There's also a bill pending in Congress. Arntzen's original request for an opinion cited a new rule for education grants related to U.S. history and civics education programs that prioritizes "projects that incorporate racially, ethnically, culturally and linguistically diverse perspectives."
Notably, Knudsen's opinion says teaching the 1619 Project, often cited as an item of concern by Republicans, does not violate state law.
Neither Knudsen's opinion or Arntzen's request cited any examples of issues that have occurred in Montana.
"There's an awful lot of what I would call superfluous political commentary laced throughout that opinion," Melton said. "None of that stuff's happening in Montana."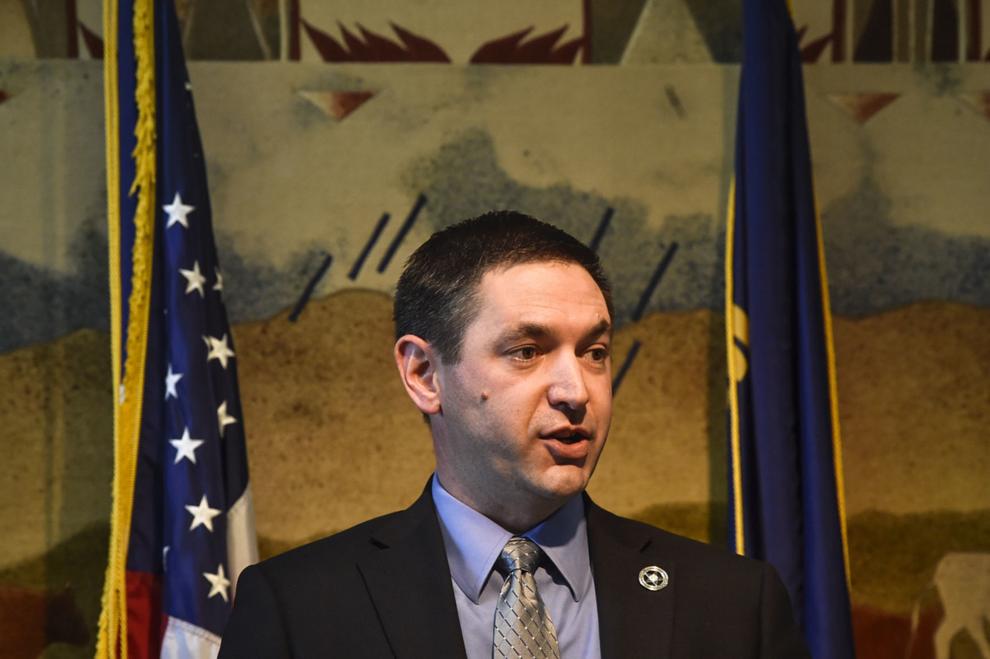 Concerns about American Indian curriculum 
This week, Democratic members of the state Legislature's American Indian Caucus raised concerns the opinion would alter the state's Indian Education for All program.
"As Montanans we have already embraced our most interesting and bumpy past, rather than attempting to ignore it for fear of upsetting others," wrote the dozen lawmakers. "Entertaining misinformation and political fear mongering concerning critical race theory could start to erode IEFA, tribal relationships and our constitutional rights as Montanans. Critical race theory poses nothing to fear. After all we have been doing this for over 20 years."
State Sen. Shane Morigeau is a Democrat from Missoula who was one of the caucus members that signed onto the statement. In an interview Friday, he was critical of Knudsen's opinion, saying it tied more to a national GOP agenda and not an issue on the ground in Montana.
"The whole national agenda on this is just flat out baloney," Morigeau said. " ... I just don't see that people are using discussions about racism and historical race as a way to say you're inherently racist because of the color of your skin."
Morigeau said he has concerns the opinion could hamstring IEFA.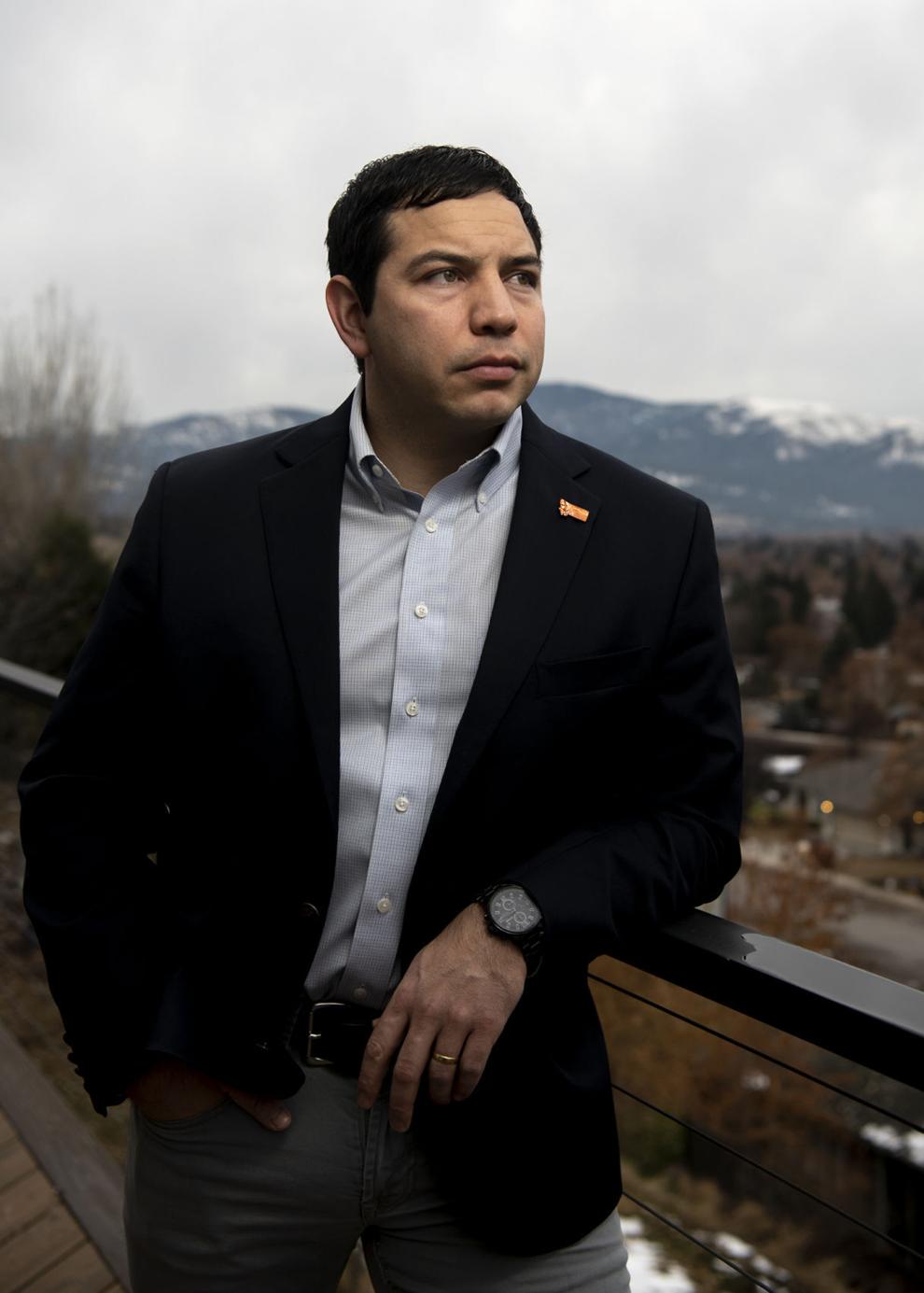 "It's a form of critical race theory," Morigeau said of the program. "We don't call it specifically critical race theory, but it is. To try and hide our history and whitewash it or disagree with our history all together is super dangerous and could lead to more harm of people of color in this country."
The caucus' statement raises issues around how teachers would address "institutional challenges in our public systems, especially in regards to Native American students and communities," if CRT concerns were invoked to limit the IEFA program.
That includes things like the root causes of the statistically disproportionate high mortality rate among Native American communities during the COVID-19 pandemic. The statement also asks how things like broken treaties and the Allotment Act and Trail of Tears would be taught, as well as the boarding school era and the Declaration of Independence calling Natives "merciless Indian Savages."
Arntzen and her IEFA coordinator both sharply disputed the opinion would change anything about how the program is taught in schools.
"It's unfortunate that their statement does not address, in any place, the discrimination that we are attempting to keep out of Montana, including discrimination against our tribal children. In fact, the statement barely addresses the attorney general opinion at all," Arntzen said. "Nothing in the opinion would prohibit, diminish or hinder the constitutionally required teaching of Indian Education for All."
Zach Hawkins, who has been director of Indian Education for All in the Office of Public Instruction since December 2018, issued a statement agreeing with Arntzen.
"While there has recently been considerable public discourse regarding Superintendent Arntzen and Attorney General Knudsen's recent opinions on critical race theory and its implications on Indian Education for All, none of these matters will cause any significant changes to existing Indian Education for All curricula or pedagogical practices in Montana," Hawkins said in the statement. " ... The recent debate regarding critical race theory in Montana should not be interpreted — and does not appear to be intended — as a call for educators to do anything other than continue implementing Indian Education for All robustly and with fidelity. To do so would do a disservice to our students and diminish Montana's status as the nation's leader in Indian Education for All."
But two people involved in the program in Montana raised concerns that confusion about what the opinion means could hinder what's taught.
Amanda WalkingChild, the Indian education instructional coach for the Helena Public Schools, said in a phone interview this week from what she has read about the opinion, it would affect the program and that some are already fearful of teaching the subject matter.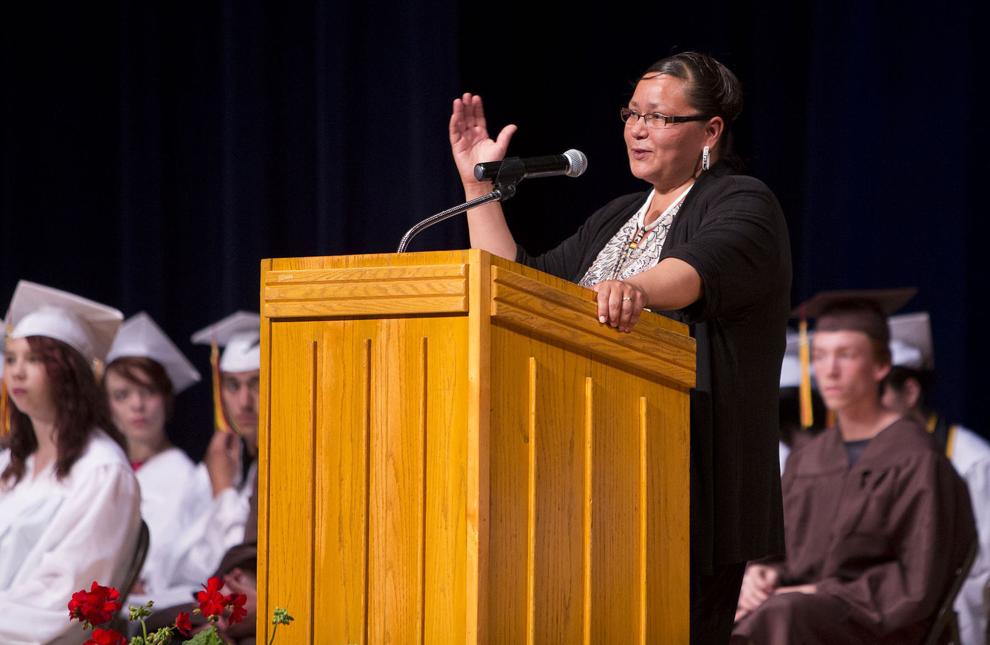 "It's challenging because you have some people who will accept it and you have other people who will not, and you have other teachers who will not touch on the subject because maybe it's too harsh or triggering," WalkingChild said.
She added that it's important to teach an accurate history of Montana's tribal nations to achieve an understanding of the state.
"That's what Native people are living with today, the historical trauma and trying to change it, trying to come out of it, trying to go back to their original ways," WalkingChild said. "It wasn't just boarding schools. Indian children were sold, Indian children were taken from homes to be sold to non-Natives. There's a bunch of things that happened in Indian history that's not talked about."
Iris KillEagle is on the Dodson School Board. She said this week she's talked to a few members of the Indian School Boards caucus to get their take on the effects of the opinion.
"I'm really holding out hope the educators understand and it won't hamper the education, but you might have a few that don't really understand it and might be afraid of bringing up racism, which (IEFA) does not do," KillEagle said.
Providing clarity
The Montana School Boards Association provides legal advice to members and Melton said boards are sophisticated on issues such as IEFA, so he believes that it should be clear to districts the opinion doesn't affect IEFA. The association has fielded some requests for clarity from boards, and also has discussed the opinion during its Thursday discussions with members.
"I don't think anyone was saying 'Is it still viable for us to go down this path in our plans for a particular instructional method?" Melton said. "When you cut through all the details and all of the analysis in that opinion … the legally operative portion of the opinion says it doesn't interfere and districts can't interfere in student political speech, academic freedom of instruction and teaching from the 1619 Project doesn't violate the law."
In Missoula, district Superintendent Rob Watson agreed curriculum there would not change.
"We have a nondiscrimination equal education policy that's pretty robust and it actually would discourage anyone, including teachers, from singling somebody out in terms of race and discriminating against anybody in terms of race," Watson said. "So from that perspective, the teaching practices in the classroom would not allow that singling people out because of race or a variety of other things."
While the district routinely fields questions, comments and concerns about the curriculum from students and parents, Watson said he's never had an issue that would go against the AG's opinion.
Watson said while members of the community have raised concerns "on both sides" of the AG's opinion, he said the district takes the topic of history and culture "very seriously and we promote fact-based education and we also promote critical thinking."
Morigeau said he wants that dialogue to continue.
"History can be hard to swallow and I think we have to confront our evils so we don't commit them again," Morigeau said. "If that makes us all feel uncomfortable and have different types of emotions, that's OK, but we need to have those hard discussions with each other."