Republican Gov. Greg Gianforte's administration says the rate of cash going out the door outpaces several other states and that agencies are working as quickly as possible to create the systems needed to facilitate the spending. They also note the federal aid comes with a long timeline to be used.
"It may not seem like it, but this is rocket speed to develop this number of programs in this short period of time," Budget Director Kurt Alme said at a recent commission meeting. " … I think we're all moving as fast as we can to try to get these dollars out the door for the benefit of Montana."
But Democratic legislators in recent weeks are more vocal about frustration with how much money has actually been spent, saying the state is in a workforce and affordable housing crisis that needs funding put to work right now.
"We've moved less than 10% and it's frustrating because you have Montana businesses and families that are hurting that are trying to recover, rebuild from a really challenging year, and we see the administration putting up needless bureaucratic barriers for money that's meant to be for relief and people really need that in communities all across our state," House Minority Leader Kim Abbott said in a recent interview.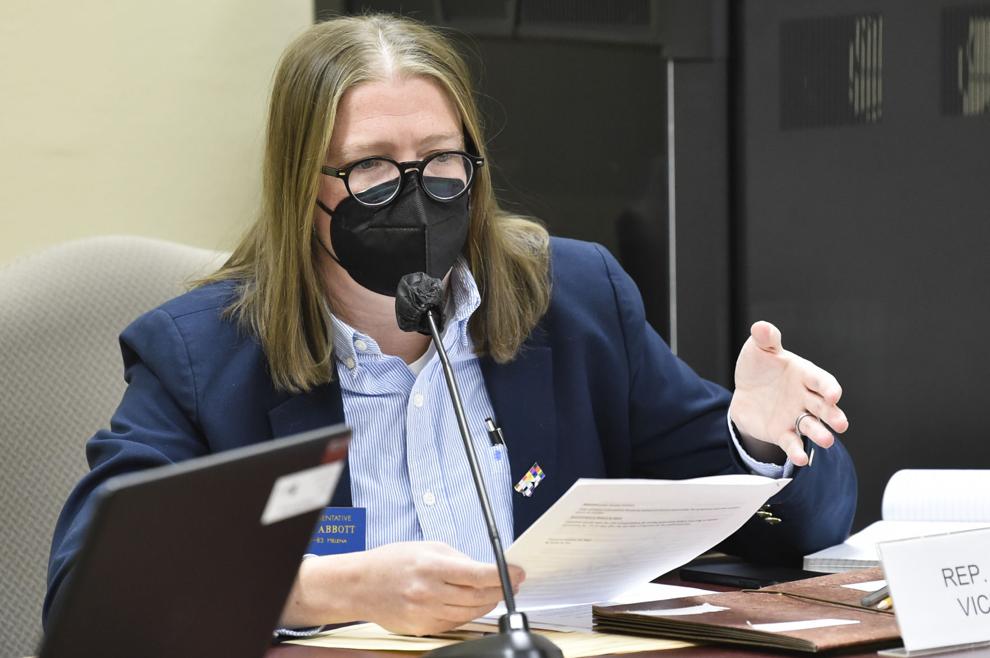 Lots of money spurs lots of debate
Back then former Democratic Gov. Steve Bullock also faced questions, though at that time it came more from Republicans, about not getting the money to individuals and businesses fast enough or with enough legislative input.
Billions followed the initial CARES Act, including hundreds of millions that have gone directly to schools, local governments and tribes without passing through the state budget or Legislature first.
When lawmakers arrived in Helena earlier this year, they took direct oversight of what's been called CARES II, as well as money from the American Rescue Plan Act, or ARPA.
House Bills 3, 630 and 632 all dealt with the CARES II and ARPA money. A recent report showed of the $292 million appropriated in HB 3, about $25.3 million had been spent by mid-September. And of the $461 million appropriated under House Bill 630, about $5.7 million had been spent.
But most of the focus has fallen on House Bill 632, coined the "Beast Bill" during the session. It contained $1.8 billion, though the state doesn't get access to that full amount all at once. For example, states like Montana that saw their unemployment rates recover relatively quickly only get about half of their state fiscal recovery funds this year, meaning of the $906 million in that pot Montana only has $453 million now and won't see the second half until next summer.
Pace of spending
The Beast Bill also set up commissions to recommend how to spend the ARPA money. Gianforte has final approval over the programs, and it falls to his agencies to implement plans to get the cash out the door.
Those commissions have met over the summer and fall and advanced several recommendations, which Gianforte has approved. Examples include directing $17.7 million toward COVID-19 screening and testing in schools and $28.1 million for a summer food assistance program.
And while some of the money is already spent, like $24.8 million for the food assistance, a Sept. 29 report shows none of the $17.7 million for testing has been pushed out to local schools.
While that doesn't capture other money schools could be using to pay for testing supplies like federal Elementary and Secondary School Emergency Relief, it does show the ARPA money put toward school testing hasn't reached schools yet.
In a recent legislative interim meeting, state Rep. Mary Caferro, a Democrat from Helena, pressed the governor's budget director about the pace of spending.
"I think it's really interesting we haven't put this money to work for all Montanans and why don't we do that?" Caferro asked.
Alme defended the speed and process.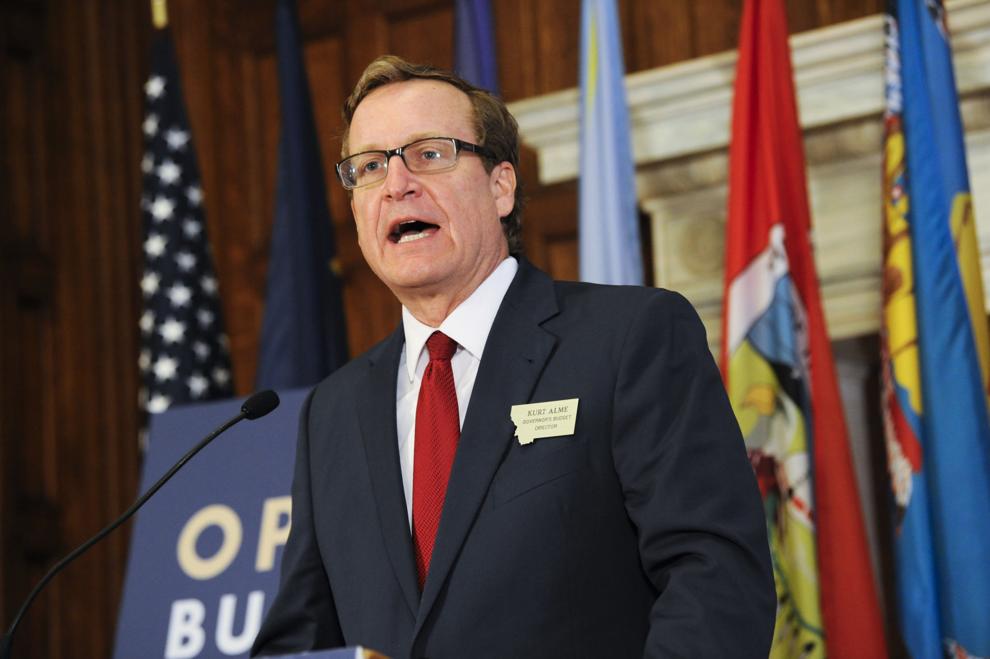 "They're working as fast as they can. And again, we're well ahead of other states in getting dollars out the door, but this takes time," Alme said. " … You've seen the efforts of the (state health) department and they're doing the best they can to get the money out as quickly as they can."
In an email this week, the governor's office pointed to nearly 90% of what the state's received been appropriated, meaning commissions have decided how it can be spent. Data kept by the National Conference on State Legislatures shows about 13 states have not put together plans to spend ARPA money yet.
"When you compare what these other states are doing, it's abundantly clear that Montana is way ahead of almost all the other states and this is a great complement to this commission and all the work that's gone into it," Gianforte's ARPA program director Mike Foster said at a recent commission meeting. Both Foster and Alme recently announced they're stepping down from their jobs, with Alme citing his family still living in Billings as a challenge and Foster retiring.
The administration also said once money is approved, that doesn't mean it can be spent right away as some programs require applications from organizations seeking money. That means state agencies have to set up the infrastructure to accept those applications, review them and then award grants, all while following federal guidelines.
But Caferro, who sits on the commission charged with suggesting how ARPA money should be spent on health programs, said the pace is still insufficient.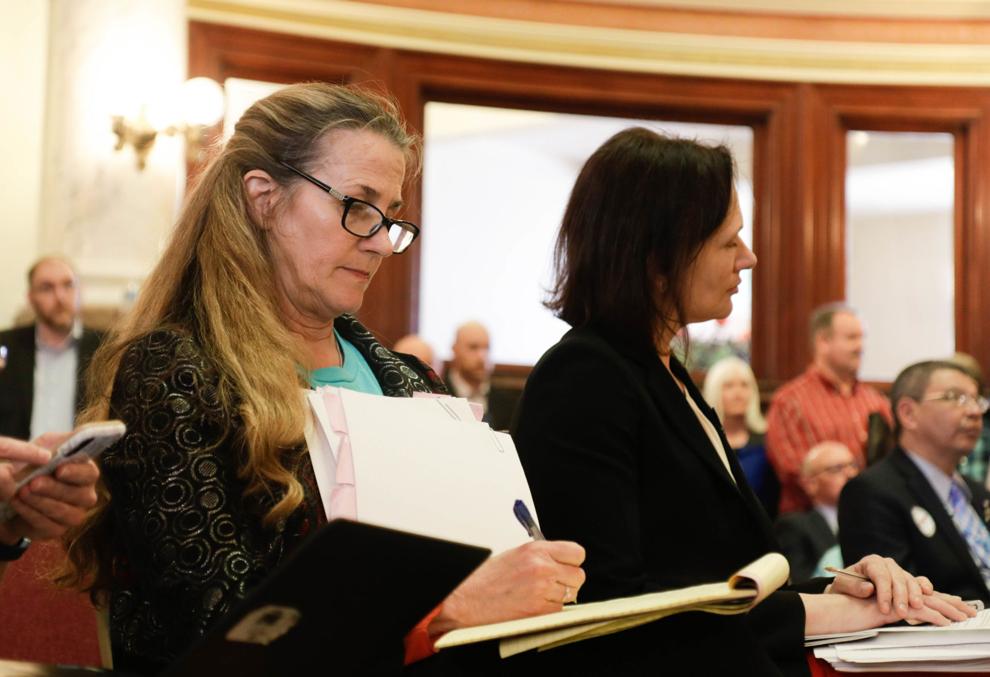 "We have problems in the state that are impacting Montanans today that have been brought on specifically by the pandemic. We also have long-standing problems that have been exacerbated by the pandemic," Caferro said in a recent interview. "Just because the executive has a long timeframe doesn't mean they should drag their feet and use that as an excuse."
Things like a severe lack of child care capacity are compounding the workforce problem, and ARPA money could help alleviate that by increasing pay for workers at day cares and other facilities, Caferro argued. She also said the administration hasn't fully taken advantage of existing systems of getting payments out to people to spend the ARPA dollars and is instead standing up new programs that take too long to execute.
"They need to look at existing systems and piggyback off of those. Do not re-create the wheel," Caferro said. "The reason the money is taking so long to get out is this executive, a private-sector, free-market competition executive, is setting up hoops and red tape that I can say are inherent barriers to access."
A report from the end of September shows that programs under the HB 632 umbrella that have actually spent money to date include $43.2 million in disbursements to local governments, $24.8 million in food benefits over the summer, $15 million in payments to nursing facilities, $6.6 million to increase Supplemental Nutrition Assistance Program benefits, nearly $1.5 million in return-to-work bonuses and $300,000 each for unemployment insurance administration and other administration work to distribute funds.
Different timeline, pressing needs
Alme said the speed at which ARPA money is spent is inherently different because the pandemic and economy are in a different stage than it was when the state got CARES Act funding in the spring of 2020. 
"When the CARES Act was passed, you recall we were just entering the pandemic," Alme said in a statement provided to the Montana State News Bureau on Friday. "We were having layoffs, there was money needed for contact-tracing, there were a lot of emergent public health needs — and Congress recognized that and said, 'We're passing this for these emergent needs, but this money needs to be spent by Dec. 31 of this year (2020). States, we want you to get this money out the door to deal with this emergent crisis.' The purpose of ARPA was to help the economy recover from the long-term effects."
The governor's office has also pointed out with programs like money for water and sewer projects, grant receipts must first spend their own money before being reimbursed, which is when the money would appear in the "spent" category.
"In ARPA, dollars can be used for water and sewer infrastructure projects, broadband infrastructure projects, projects that are going to help the economy get started. None of that was included in the CARES Act. With the CARES Act, the idea was to get the money out the door and into peoples' hands as quickly as they could to weather the storm. ARPA was more of a long-term recovery focus, and that's certainly the way the Legislature, the advisory commissions and the governor are focused," Alme said.
While the CARES Act dollars had to be obliged by the end of 2020, ARPA funds have a much longer timeline — they must be obliged by the end of 2024 and spent by the end of 2026.
But House Minority Abbott said even though there are years for the money to be spent, it's not being put to the best possible use for immediate issues hurting the state's economy.
One of the most contentious ways the ARPA money is being used is a program to provide $1,200 back-to-work bonuses for people who were unemployed earlier in the pandemic. Gianforte this spring said the state would out of several federal programs that helped boost unemployment payments to Montanans and instead offer the bonuses to anyone who went back to work after four weeks of employment. It was a move to both incentivize and push the roughly 10,000 people the state estimated were still out of work because of the pandemic, and help employers who were desperate to find employees.
"That money should be reallocated and we tried to do that the last meeting and they weren't willing to do it," Abbott said recently.
Abbott sits on the Economic Transformation and Stabilization and Workforce Development Programs and Advisory Commission and was critical of the pace at which the group has worked, saying it could vote on more recommendations at each monthly meeting.
At the group's last meeting in early September, Scott Eychner, the administrator of the Workforce Services Division in the Department of Labor and Industry, acknowledged the program will likely have money left over that will need to be reallocated.
"If trends don't significantly change, we will end up with a pot of money at the end of this that is not spent that will come back to this commission for decision about what they would like to do with that," Eychner said.